Joshua Slocum (February 20, 1844 – on or shortly after November 14, 1909) was the first man to sail single-handedly around the world.
He was a Nova Scotian born, naturalised American seaman and adventurer, and a noted writer. In 1900 he wrote a book about his journey Sailing Alone Around the World, which became an international best-seller. Joshua Slocum disappeared in November 1909 while aboard his boat, the Spray.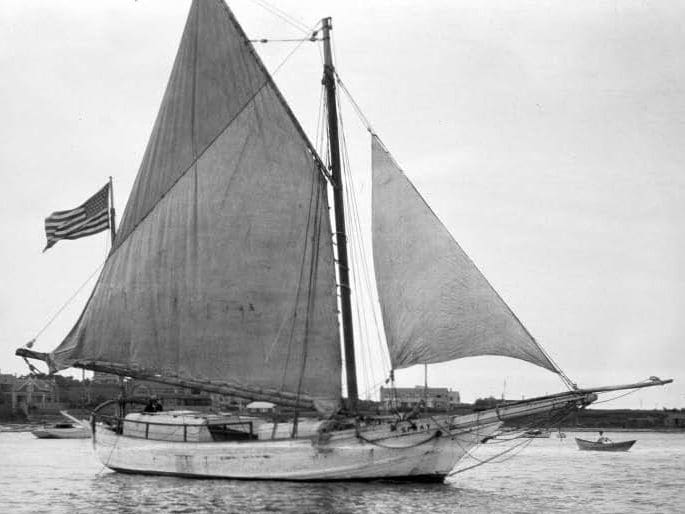 The Spray
In 1892, a friend, Captain Eben Pierce, offered Slocum a ship that "wants some repairs". Slocum went to Fairhaven, Massachusetts, to find that the "ship" was a rotting old oyster sloop named Spray, propped-up in a field. and he undertook to repair and refit it over the next thirteen months. The materials used for the repairs cost $553.62, equivalent to $15,754 in 2019.
After setting off round the world in 1895 the boom was shortened after it broke and in 1896 Slocum reduced the height of the mast by 7 feet and the length of bowsprit by 5 feet while in Buenos Aires. In Port Angosto, Strait of Magellan, the Spray was re-rigged as a yawl by adding a jigger. In 1901 the Spray was an attraction at the Pan-American Exposition in Buffalo, New York.
The Spray was lost with Captain Slocum aboard sometime on or after November 14, 1909, after sailing from Vineyard Haven, Massachusetts, bound for South America.