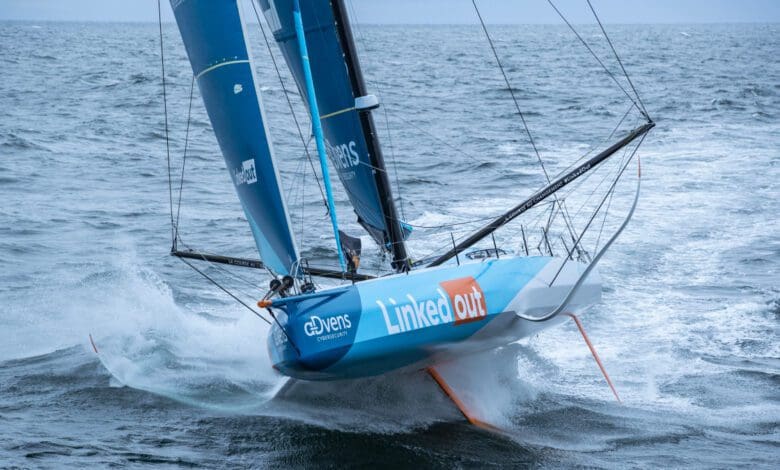 Since the end of the conclusion of the last edition, the SAEM Vendée has been observing a huge amount of interest from skippers and their sponsors, who are already keen to be at the start of the Vendée Globe 2024 on 10th November 2024.
As announced last October by Alain Leboeuf – President of the SAEM Vendée and the Vendée Department – when the Notice of Race was published, the applications for the 2024 Vendée Globe officially opened on 14th February 2022, Saint Valentine's Day. A nod to the many sailing and ocean racing lovers.
With 1000 days to go until the start, the adventure towards the tenth edition officially begins with this first stage of the entry process.
In the previous edition, 37 candidates had officially declared themselves. This record will likely be broken again by 2 October 2023, the closing date for applications for Vendée Globe 2024.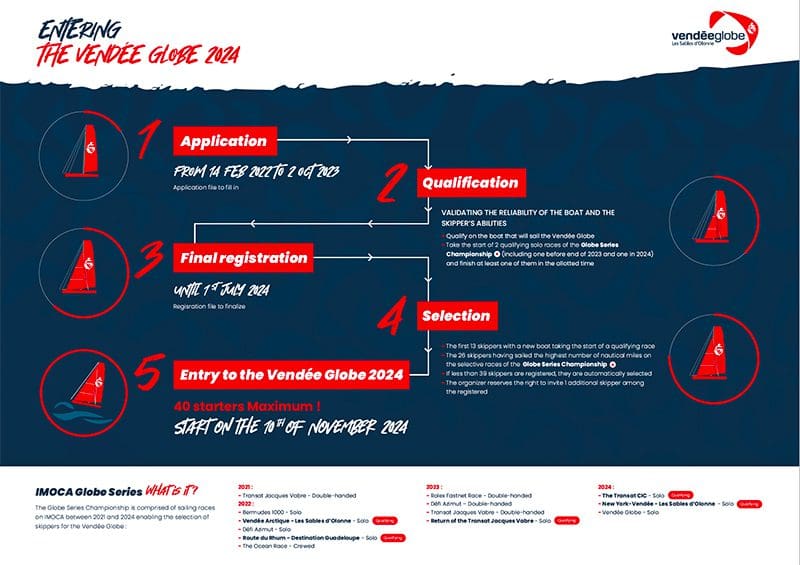 About the Vendée Globe
The Vendée Globe is a single-handed (solo) non-stop round the world yacht race. The race was founded by Philippe Jeantot in 1989, and since 1992 has taken place every four years. It is named after the Département of Vendée, in France, where the race starts and ends. The Vendée Globe is considered an extreme quest of individual endurance and the ultimate test in ocean racing.
The race starts and finishes in Les Sables-d'Olonne, in the Département of Vendée, in France; both Les Sables d'Olonne and the Vendée Conseil Général are official race sponsors. The course is essentially a circumnavigation along the clipper route: from Les Sables d'Olonne, down the Atlantic Ocean to the Cape of Good Hope; then clockwise around Antarctica, keeping Cape Leeuwin and Cape Horn to port; then back to Les Sables d'Olonne. The race generally covers approximately 24,000 nautical miles (44,000 km) and runs from November to February, timed to place the competitors in the Southern Ocean during the austral summer.
Additional waypoints may be set in the sailing instructions for a particular race, in order to ensure safety relative to ice conditions, weather, etc.
The competitors may stop at anchor, but may not draw alongside a quay or another vessel; they may receive no outside assistance, including customized weather or routing information. The only exception is that a competitor who has an early problem may return to the start for repairs and then restart the race, as long the restart is within 10 days of the official start.