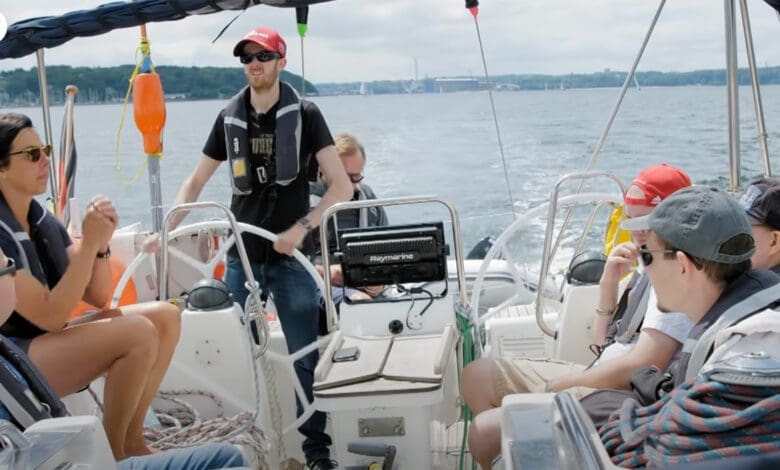 Five young people go on a sailing trip together — nothing unusual in that. What makes this adventure special is that all the participants have autism. It's a shared experience aimed at boosting self-esteem in everyday life. This is a challenging step for all five autistic sailors.
Everything is different here, no day like the last. The ship is cramped. Social contact is unavoidable. Luckily, co-skipper Corinna is an experienced support worker. It's not long before the sparks begin to fly — but when all's said and done, this is the high point of the year for them all. Because all the sailors have autism, there's no need to for them to change themselves, or mask any problems they might encounter in this unfamiliar environment. Back home on dry land, it's often a very different story.
The report about these five autistic sailors is by Anna Marie Goretzki for DW Documentary
Deutsche Welle or DW is a German public state-owned international broadcaster funded by the German federal tax budget. The service is available in 30 languages. DW's satellite television service consists of channels in English, German, Spanish, and Arabic. The work of DW is regulated by the Deutsche Welle Act, meaning that content is intended to be independent of government influence. DW is a member of the European Broadcasting Union (EBU).
DW offers regularly updated articles on its news website and runs its own center for international media development, DW Akademie. The broadcaster's stated goals are to produce reliable news coverage, provide access to the German language, and promote understanding between peoples.
DW has been broadcasting since 1953. It is also a provider of live streaming world news which can be viewed via its website, YouTube, and various mobile devices and digital media players.
As of 2019, around 1,500 employees and 1,500 freelancers from 60 countries work for Deutsche Welle in its offices in Bonn and Berlin.