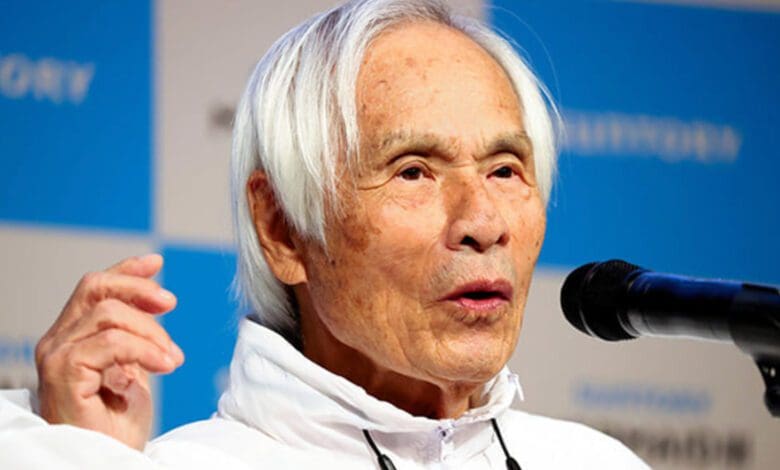 Kenichi Horie is a Japanese solo sailor. Horie first rose to prominence when he was thought to have become the third person to sail solo across the Pacific Ocean in 1962.
Sixty years after earning fame with a nonstop transpacific solo voyage from Japan to San Francisco, adventurer Kenichi Horie plans to head back the other way.
Kenichi Horie on Monday sent the sailboat he will use to San Francisco, his point of departure. The 5.8-meter-long sailboat Suntory Mermaid III was moved from the western Japanese city of Nishinomiya on a trailer truck to a nearby port for shipment by sea.
Horie will sail from San Francisco to the Shin Nishinomiya Yacht Harbor, navigating the same course in the opposite direction from 60 years ago over about a 2½-month period. If successful, he will be the oldest person in the world to sail nonstop solo across the Pacific.
Horie plans to leave for San Francisco on March 15 and set sail for Japan on March 26 local time. He expects his expedition will take about three months.
First Solo Voyage Across the Pacific
In 1962, at the age of 23, Kenichi Horie became the third person to make a solo crossing of the Pacific Ocean, the second being the Briton Brian Platt, who crossed in a Hong Kong-built junk called High Tea from Japan to California between 20 September and 25 December 1959. Leaving Nishinomiya, Japan on May 12, in 94 days (on August 11) he arrived in San Francisco, California, U.S. aboard a 19-foot (5.8 m) sailboat called the Mermaid.
He arrived with no passport or money and was promptly arrested. Despite Horie's best effort to legally depart from Japan, because of the lack of precedent for international travel on a small sailboat, he was not able to obtain a passport or an adequate amount of foreign currency. After learning of his voyage the mayor freed him and gave him a 30-day visa, and he was awarded the key to the city.