Nautor's Swan announces that the 2020 edition of the Rolex Swan Cup will be taking place 7 to 13 September, organized by Yacht Club Costa Smeralda (YCCS) in the yachting hub of Porto Cervo, Sardinia.
The regatta – the second of the 2020 Mediterranean season and one of the largest set to take place this year with over 60 competing yachts – in keeping with the "double soul" racing/cruising spirit of Nautor's Swan, will span seven classes from both the classic and modern eras of the brand's far-reaching history.
"The Rolex Swan Cup will be one of the first sailing events after a season of enforced rest and we are amazed by the response we've already had in terms of participation," commented Enrico Chieffi, Nautor Group Vice President. "More than 60 yachts have already registered, confirming that our owners are thrilled to participate in the regatta and they can't wait to start racing again all together in Sardinia, celebrating their love for the sea, the sport of sailing and our brand."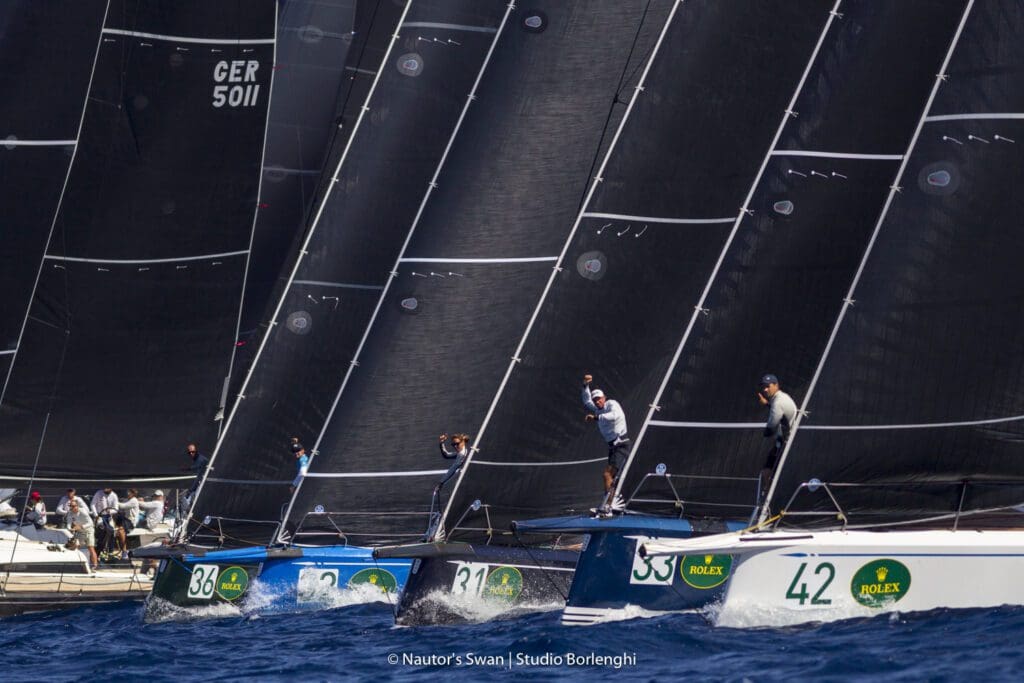 The seven classes
The Rolex Swan Cup's seven classes will include the Swan Maxi Class (vessels of 60 feet and above), Swan Grand Prix Class (vessels below 60 feet), the historic Sparkman & Stephens Class, and the Swan One Design Classes (including for the ClubSwan 36, ClubSwan 42, Swan 45 and ClubSwan 50 fleets).
A number of the newest models in the Nautor's Swan range will be competing: these include the renewed classic evergreen Swan 54 and for the very first time also the new Maxi Swan 98 will be in water.
About the new Swan 98
Design of the debuting Swan 98 has drawn on the substantial experience shared by both Nautor's Swan and Frers in the superyacht arena, particularly in the deck area, which provides dual-purpose space for both efficient sailing and comfortable leisure activities onboard. The sizeable, open foredeck makes a perfect sun deck when at anchor while doubling up as a spacious sail handling area while cruising or racing.
The expansive 'grande' leisure cockpit is a perfect spot for guest relaxation and dining as well as providing a protected space from which to watch the action of racing. Twin helms are complemented by push-button sailing, while ample deck stowage space and two companionways for below-deck access are highly practical. Owner-aft or owner-forward configurations are available for the "timeless classic" lower deck from Misa Poggi, which has a choice of four interior moods. Read more about the Swan 98, click here.