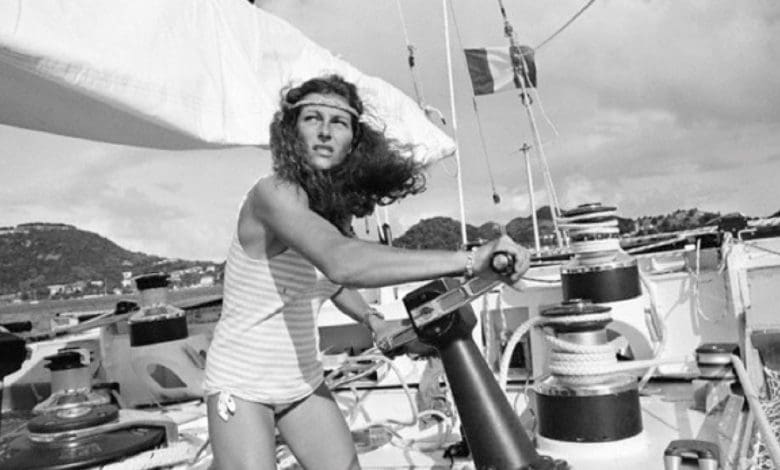 Florence Arthaud was born into the family behind the Arthaud publishing house, but she preferred adventure to scholarship. In 1974, at the age of 17, Arthaud was seriously injured in a car crash, which left her comatose for some time and required two years of rehabilitation. Undaunted, she participated in her first Route du Rhum in 1978.
In 1986 whilst competing in the Route du Rhum, Florence Arthaud was diverted to provide assistance to Loïc Caradec. In storm conditions she was the first to locate Caradec's catamaran Royale II, but with no signs of life onboard. Despite her grief, she resumed sailing and was able to complete the course.
On November 18, 1990, Florence Arthaud forever earned her nickname as the "Little Bride of the Atlantic" when, aged 33, she arrived in Pointe-à-Pitre, Guadeloupe, as winner of the fourth edition of the Route du Rhum. Arthaud completed the prestigious transatlantic solo race in 14 days, 10 hours and 10 minutes onboard the trimaran 'Pierre 1'.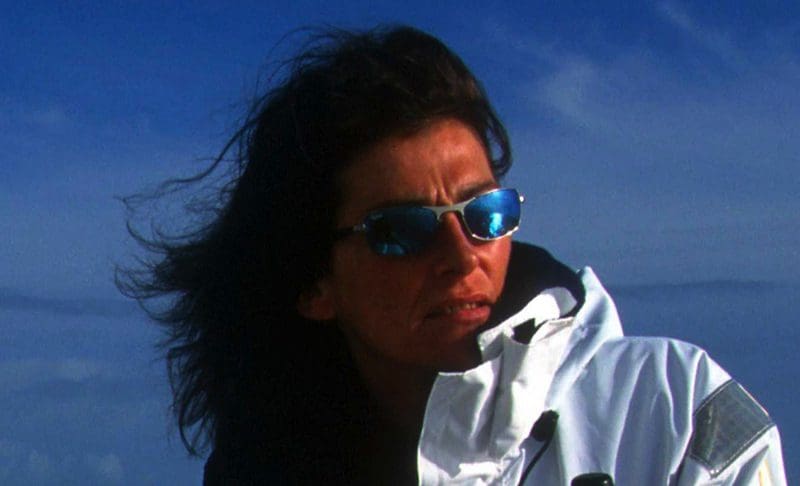 The journey was far from smooth – the autopilot and radio failed, and she had suffered a hernia during the race. But the victory made her famous across France and earned her accolade of 'Champion of Champions' by the French newspaper L'Equipe. That victory, in 1990, was the apex of her career. Aboard the 60-foot trimaran Groupe Pierre, she outdueled the world's top solo ocean racers in a 3,500-mile sprint that took her from Brittany, France, to the Caribbean island of Guadeloupe. No woman has won the event since.
Later that year she went on to set a new transatlantic record on the same trimaran.
Florence herself almost disappeared at sea on October 29, 2011. Sailing alone off Corsica, she fell into the water at night but managed to hold onto her mobile phone and call her mother, who raised the alarm. She was found and rescued around two hours later, conscious but suffering from hypothermia.
In 2015, Arthaud took part in Dropped, a reality television show in which sportspeople were transported by helicopters into the wilderness. During filming on 9 March 2015, she died in a helicopter collision in Argentina.