Boat holidays are on the rise, did you know? They are easier to access, unique and natural and hence sailing holidays are becoming more and more popular with holidaymakers. And so the pioneers GlobeSailor have joined forces with BPI to make boating an option for more people in just a few clicks.
The BPI, through its investment fund that is dedicated to tourism – France Investment Tourism – is getting involved in fundraising 800,000 euros, which will give GlobeSailor the resources it needs to grow and develop further, and generate exciting and innovative offers for customers.
The two businesses will work together in order to develop the current trends, of holidays at sea, on smaller units and heading out on an adventure to discover the far corners of the world.
Olivier Albahary, founding president of GlobeSailor, said: "We are delighted by this new collaboration with BPI, which will bring its know-how to the tourism industry, along with essential financial support to help us achieve our ambitious goals".
"Paris Business Angels has been with us for seven years and their early-stage support has been invaluable: both to validate our proof of concept and to find the best business model possible."
European leading in yachting
After a successful decade of working in the industry, GlobeSailor has a network of more than 800 rental bases all over the world. It also has the widest selection available on the internet, with over 10k sailboats, yachts and other boats to rent – and you can choose whether you hire a crew to help you out or not – all at the best prices around. The website – theglobesailor.com – has a real-time availability feature to save you time finding your next trip.
About Olivier Albahary
Since graduating, he decided to embark on a futuristic venture, to create his own boat rental business online. He has created a team of nautical experts who guide the passengers upstream and downstream in the handling of their boat, along with a group of salespeople who listen to the personal travel desires of each individual customer, in order to find them their ideal boat in the perfect destination for their future cruise.
GlobeSailor allows local companies to consult the revolutionary tool to find what fleets are available for their holidayers. The company has access fleets in over 150 destinations across the world, meaning nowhere is off the grid for you.
Sail Universe choice: 3 offers for December
DUFOUR 410 GL (2015)
Gran Canaria, Canary Islands (Spain)
1295 euros – December 23-30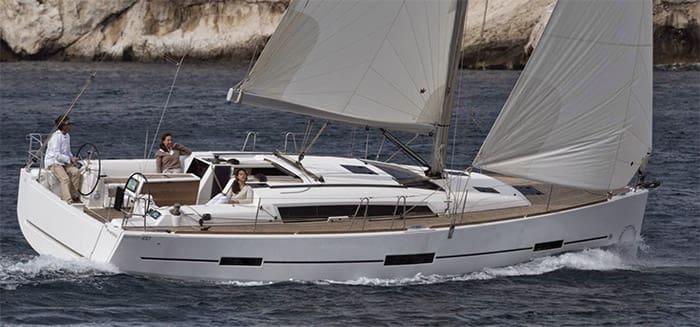 A plumb bow and stern and beam carried well aft give the 410 Grand' Large lots of room below for well-thought-out living spaces. On deck, a split cockpit ensures the skipper has room to work behind twin wheels, while the crew lounges around the teak drop-leaf table. Discover more here
BALI 4.0 (2017)
St George, Grenada (Grenada)
2.904 euros – December 9-16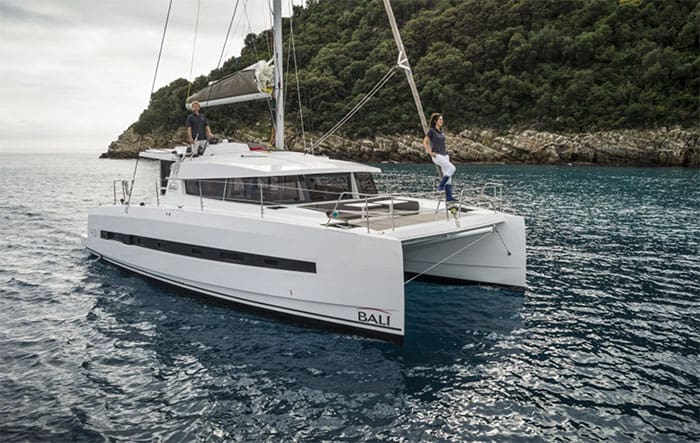 The BALI 4.0 is characterized by a single cockpit / saloon area, entirely flush and unencumbered by bulkheads, accessible via an immense folding glass door on electric rams. The large retractable windows bring freshness into the saloon as well as a panoramic view. The many hatches in the hulls ensure exceptional natural ventilation. Discover more here
BENETEAU OCEANIS 41 (2016) –
Raïatea, Leeward Islands (French Polynesia)
1.666 euros – December 23-30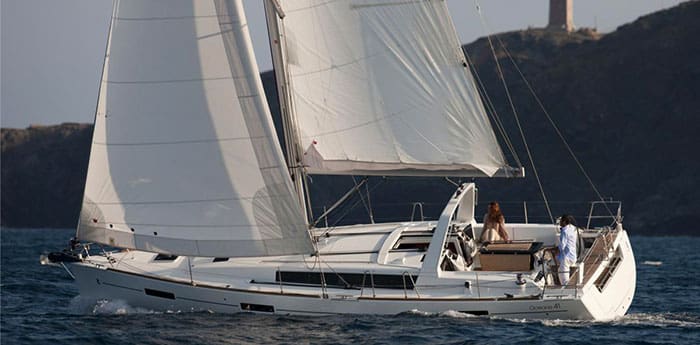 Like many of Beneteau's sailboats, twin wheels are standard and note the high arch for the mainsheet blocks which keeps the boom over 7′ (2.13 m) off the cockpit deck. Discover more here
Find out more about GlobeSailor by heading to their website.