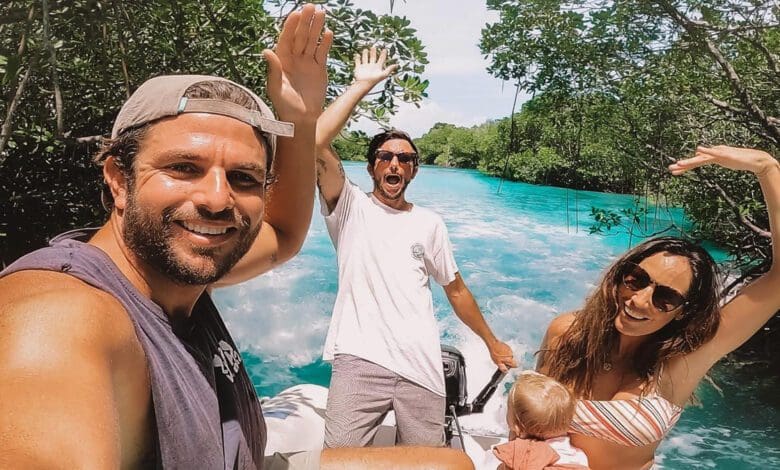 With our NEW CREW onboard, we go exploring the remote southern Mentawai's in search of the ultimate ride in our Sailing Nandji 's adventures https://www.sailingnandji.com. In Sailing Nandji Ep 255, we welcome a new crew member on board Nandji.
A fellow YouTuber from the channel Max and Occy moves into the V-berth during Sailing Nandji Ep 255. We head south into the remote Mentawai islands in search of some seclusion and crowd less surf. An area that used to be hectic with boat charters paying big dollars, is now a hidden remote quiet paradise, just like it was 30 years ago. We have some glorious sailing, followed by rough weather, but we scored some amazing waves!!
Living on our small boat for sure has its challenges at times, but what we lack in house size, we try to make up for with adventure as we want to live life to the fullest and share this with our beautiful daughter.
Sailing Nandji crew
I am Bonita the boss, Yosh is the Captain, Marley is the hound and Tallula is our beautiful new baby daughter. We have been living on our boat Nandji for nearly 5 years. We first departed Australia in July 2017 with big dreams of sailing offshore. We soon discovered this was the way of life we wanted and the further we sailed, the further we want to go!