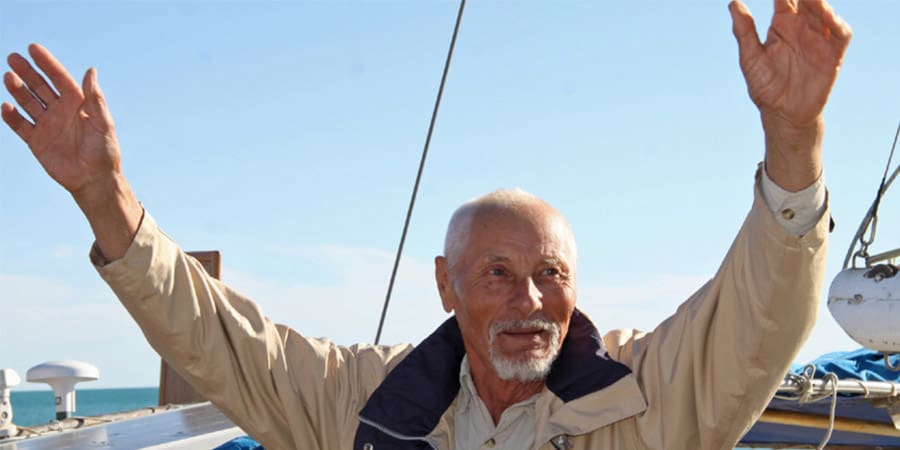 The 80-year-old Bulgarian sailor Vasil Kurtev is welcomed home on Wednesday, May 17, 2017 after sailing around the world alone for two years.
Vasil Kurtev returned to the Black Sea port of Varna to a hero's welcome as he completed his 652-day journey. A cheering crowd of friends and sailing fans greeted the yacht "Odessos" and its veteran skipper after his lonely 25,000-mile journey, as the orchestra of the Bulgarian Navy performed.
Vasil Kurtev is one of the oldest sailors in the world who has circumnavigated the globe. On January 22, he turned 80 onboard his yacht. It was on August 5, 2015, when Kurtev left port Varna heading towards the Bosporus and then westwards cross the Mediterranean Sea on a two-year trip he initially hoped would be shorter.
The former dentist had already accomplished three Trans-Atlantic solo journeys but given his age, this was by far the most challenging.
As Kurtev climbed off the boat onto the pier, he was handed bouquets of flowers.
"I love you all! I made my year-long dream come true. Now I feel much younger," were his first words upon stepping onto dry land.
He added: "I'm glad I did it, though — I dealt with a number of troubles, engine and other things, but everything went well in the end."