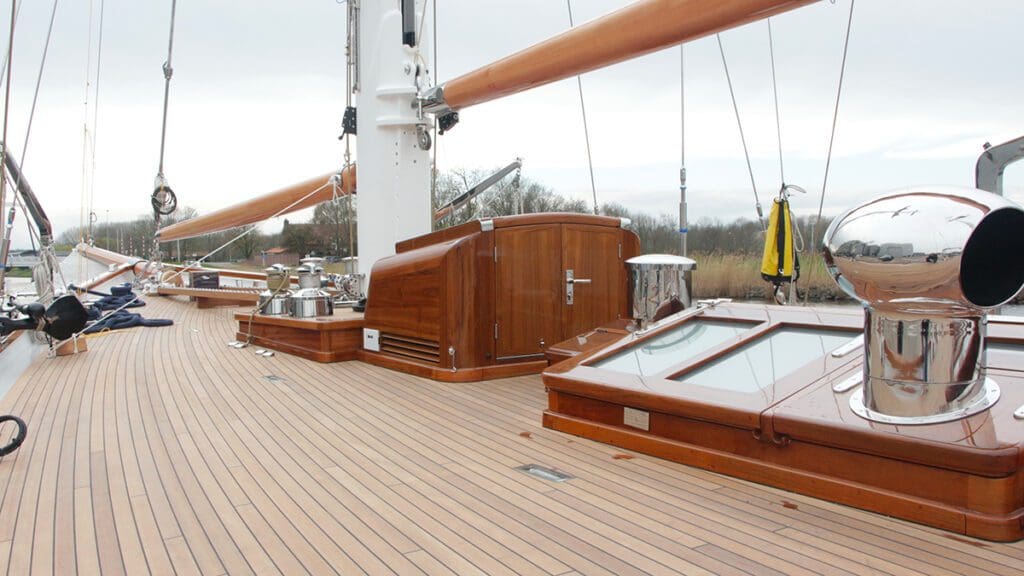 The 40m / 131ft schooner VAGRANT was originally created in the United States of America by the world-famous Herreshoff designer and shipyard, in 1913. In 2017, VAGRANT's owner decided to bring her to Royal Huisman's dedicated refit division – Huisfit – for a major refit, and provided a very clear brief to the team:
"Reconstruct VAGRANT's magnificent elegance and style – inside and out – with the utmost respect and care for her appearance to reflect the past decades of family ownership."
"Also re-engineer the schooner VAGRANT with the finest materials and most advanced board systems for sensible, effortless and safe operation, allowing her to cruise with a small and happy crew. In summary, VAGRANT should be ready to last for another one hundred years."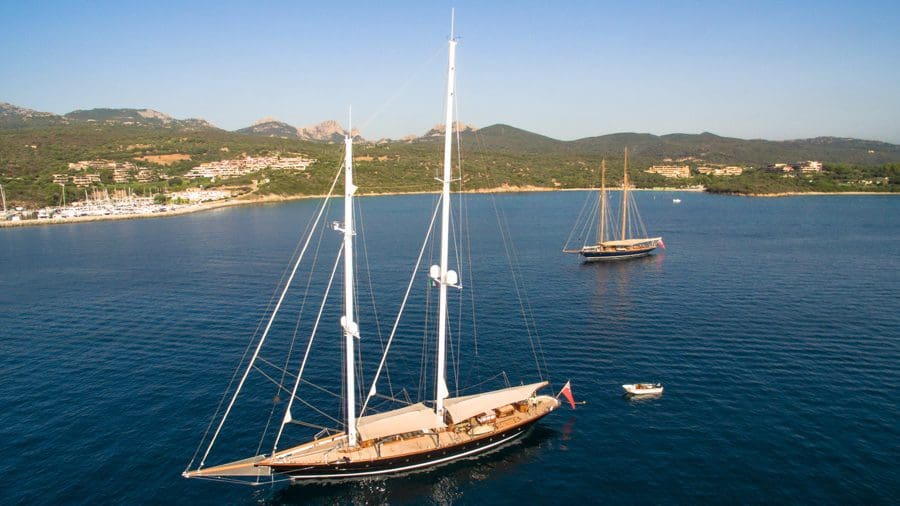 What ensued was a very extensive rebuild project, carried out by Huisfit's dedicated inhouse team at the Royal Huisman shipyard, and supported by expert consultation with Dykstra Naval Architects on the upgrade of VAGRANT's rig by Royal Huisman's sister company, Rondal.
Although Huisfit-projects are never a "typical refit", the vast scope of this 22 months Huisfit project made it more like a new build, both for those involved at the shipyard and likewise noted by outside observers. The rewards of this project, though, are plentiful.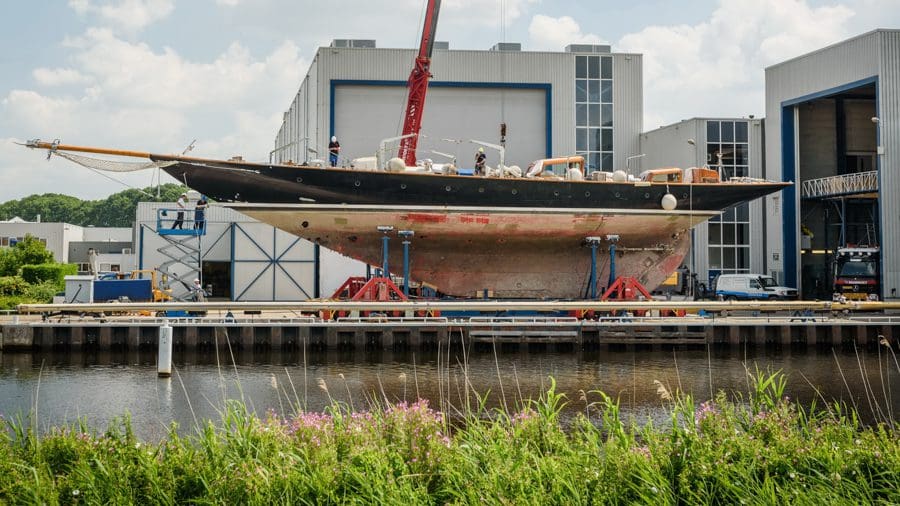 This year the schooner VAGRANT won the World Superyacht Awards in the 'Best Rebuilt Yacht' category.
From the report by the jury: "… one stood out, not only for the painstaking manner in which the rebuild was undertaken, but also for the magnificent result. … The judges were highly impressed with the detailed work undertaken that has undoubtedly helped preserve this magnificent yacht for another 100 years at least…"