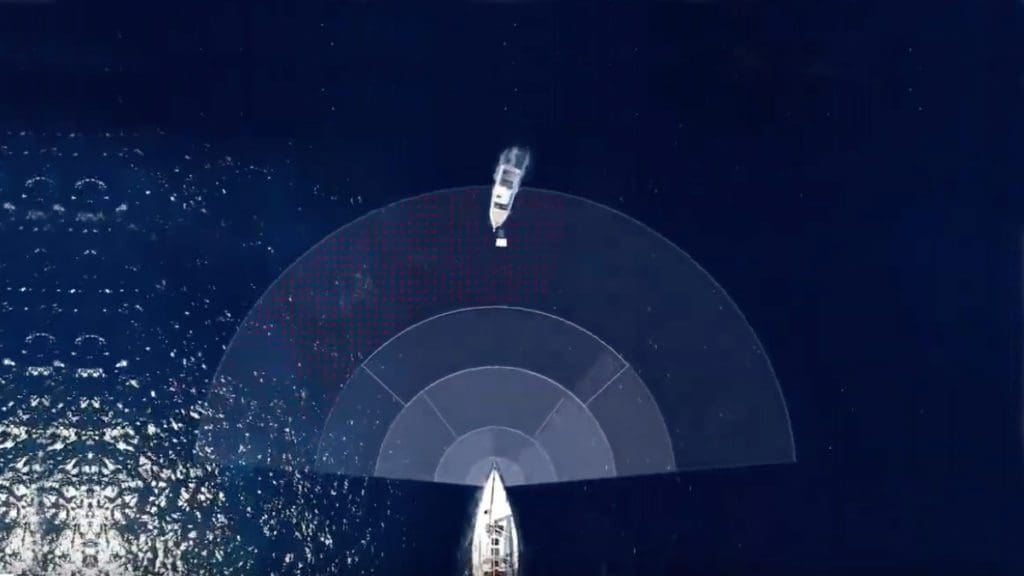 The new OSCAR system detects and identifies floating objects on your route and assesses the risk of collision in real time. OSCAR needs to improve your safety and that of your crew.
How OSCAR works
OSCAR technology is based on an embedded camera system coupled with artificial vision and data analyzing algorithms. The key components are three:
Detection unit: mounted on top of the mast or on a universal marine electronics mount. The vision unit constantly scans the surroundings ahead of the boat using two thermal camera and a day camera
Processing unit: the systems brain, mounted inside the boat, provides a real-time analysis of the video footage via algorithms developed for artifial vision and alerts in case of collision risk
Mobile app, to control all settings and adjust them at all times
The official commercialization of OSCAR systems is planned for 2020 but the company is pre-commercialising a Beta version in order to offer a product that is steady with the real expectations of end users. Regular updates of the software are therefore planned to respond to first users feedback.
This Beta version also allows the company to "educate" OSCAR through concrete navigation experiences and wide weather conditions.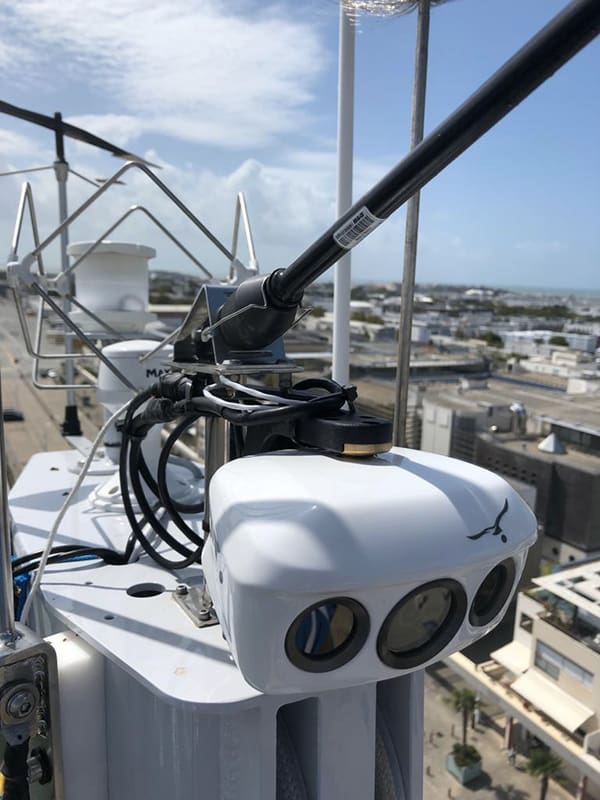 "The recording of sea navigation allows us to continuously increase our database", says Solenn Gouerou, "and thus improve the identification performance of floating objects. Our first users (or Beta testers as we like to call them) are for the moment mainly offshore racing teams (IMOCA & ULTIM). Our initial specifications were therefore based on very high average speeds, leading us to use very high definition thermal cameras and powerful processors".
The prices of OSCAR systems available in Beta version are:
– OSCAR 4000R (up to 40 knots) 24k €
– OSCAR 3000R (up to 30 knots) – 16.5k €
The entire BSB Marine team is already working on a more suitable product for boat average speeds of 10 knots at a cost of € 5-6k, but this OSCAR version is not yet available.