After a year of development, Reacher 780 is born. It is a 26ft long trailable performance cruiser equally suited for competitive regatta sailing as well as for taking friends and family for a weekend break.
Reacher 780 is a fast, versatile and trailable racer-cruiser equally suited for full-on racing one weekend, and taking your family for a cruise the one after. It combines top sailing performance with simple and easy commands as well as adequate camping-style comfort for 4 people.
Designed by Andrej Justin, Reacher 780 design is characterized by clean and modern lines, fast and efficient hull and keel, spacious open cockpit, assymetrical companionway, wavepiercing bow and a very generous sail-plan. In terms of performance, the boat is capable of planing in winds less than 15kt and double-digit speeds are well within reach of an amateur sailor.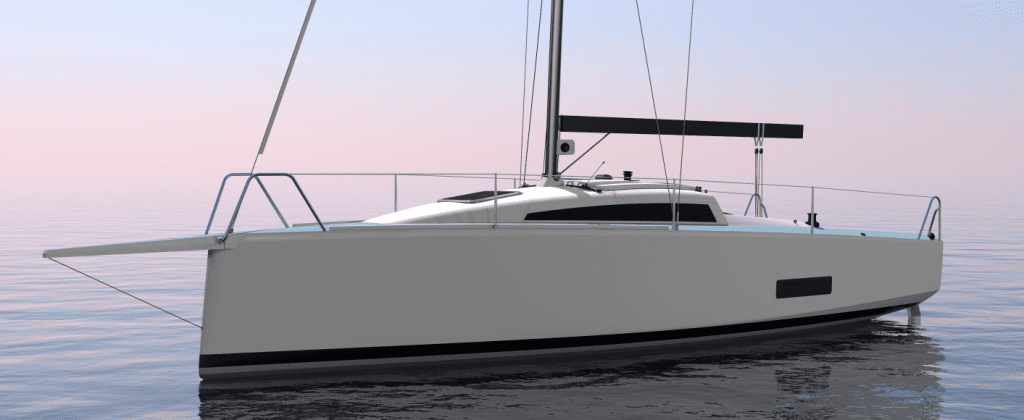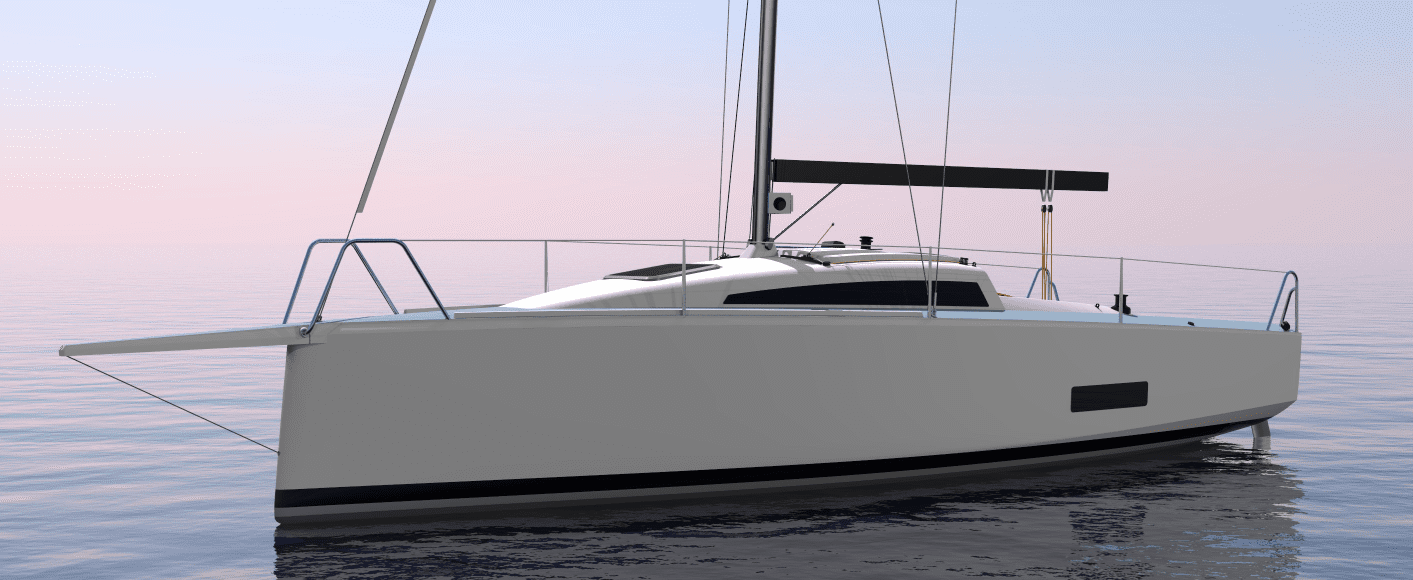 Extremely large cockpit for a boat this size will easily accomodate either a racing crew needing space for manouvers, or your family just wanting to relax and enjoy the sun and the sea. Despite such a large cockpit, due to open interior layout there is enough room inside for everything you might need on a cruise – sleeping, cooking, eating – but everything is based on portable solutions that are cheaper, easier to maintain, and you take them onboard only if you need them. Sleeping layout is also versatile and suited either for a regatta with 4 individual berths, or a family cruise with 2 double berths, everything in the same layout and with all berths being 2m+.
Toilet/wet room issue is solved in the same manner with soft walls you can set up in couple of minutes, or you enjoy more interior space without it. Boat's lifting keel reduces its draft to only 0,5m and enables you to reach every shallow and every beach to anchor or moor. In combination with a beam of 2,54m and low displacement of 1150kg it means you can easily trail it without any special permit and slip it without a crane.
More information is available on website www.reacher780.com