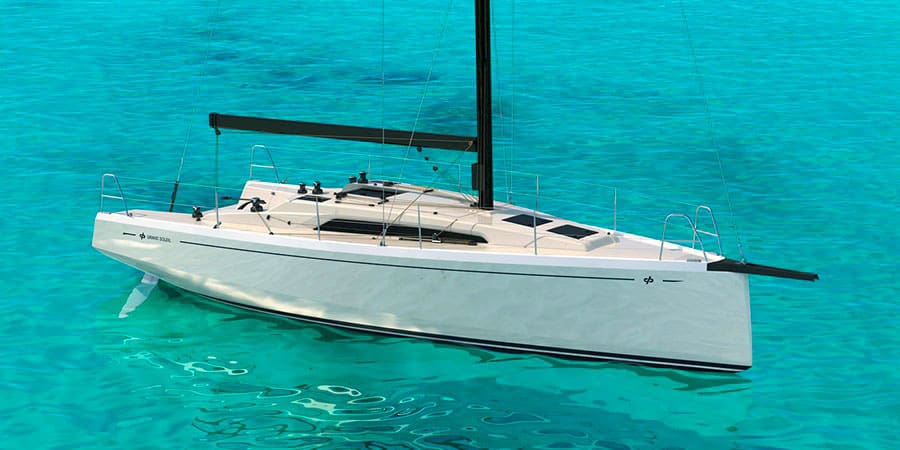 The historical Italian yard Cantiere del Pardo just announced two new models: a Grand Soleil 34 ft performance and, for the first time, a full custom 80 ft.
The smallest in the Grand Soleil range
Do you remember the GS 58? Italian yard Cantiere del Pardo will be present at the next Cannes Boat Show her little sister, the GS 34, dedicated to IRC rating. This sailboat will offer the best comfort and performance all while staying within a limited weight range for top performance. The yard did not reveal a lot of details for now,  but we can say that the competition, in this market segment, will be fierce this year.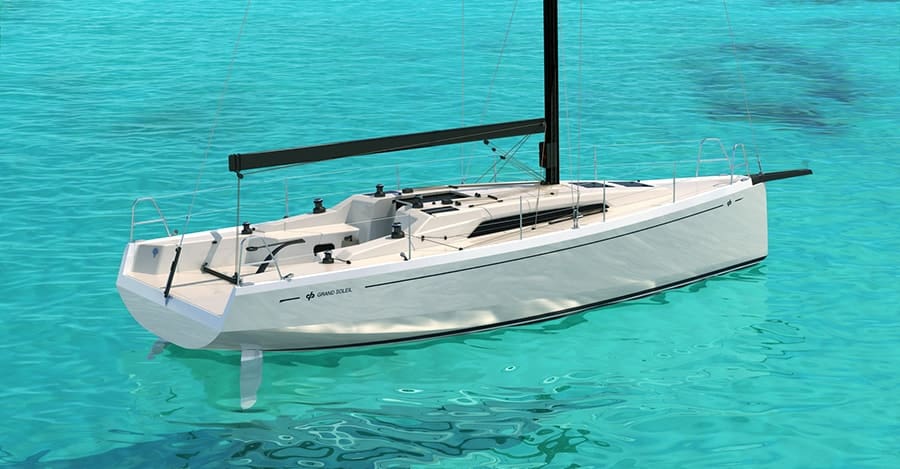 A new custom line
GS 80 will be the first model of a new custom line between 60 to 80 ft. A dedicated team which is specialized in Maxi boat production will take care of the whole construction process, while important naval architects and designers will be welcome to take part.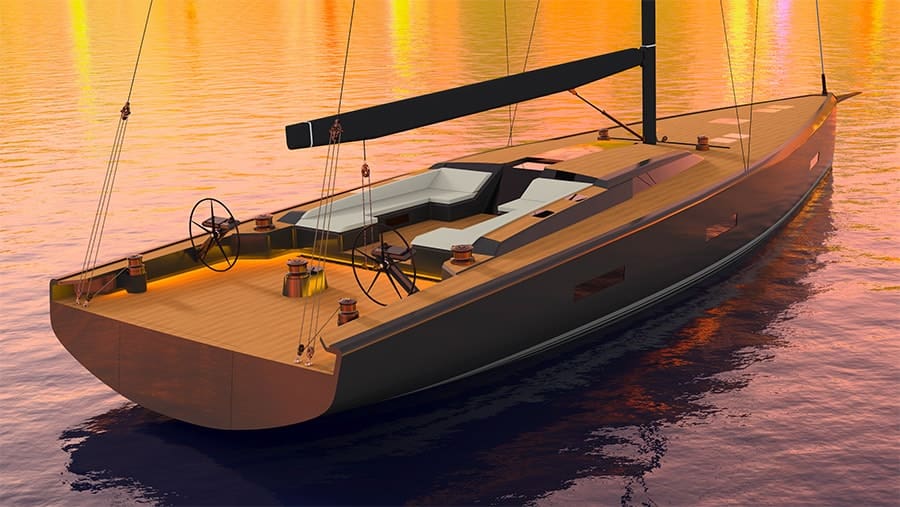 The hull is designed in collaboration with Italian naval architect Ceccarelli and deck plan are dedicated to racing with the latest equipment and sails. But the GS 80 Custom will not be a pure racer: the boat will be fully equipped for long sailing and will provide many storage areas as well as a closet cabin, a special request made by his wife.
Crew cabins are located in the stern, with a separated entrance in case of need and a direct connection to the navigation table, engine room and kitchen. 2 guests and the owner cabin are located in the bow while a fourth cabin can be transformed into guest or crew cabin when needing a chef or extra hostess for example.
The GS 80 will be launched in June 2018 and will be presented for the first time in Cannes boat show, Monaco and other important super yacht boat show worldwide.
Official website: www.grandsoleil.net