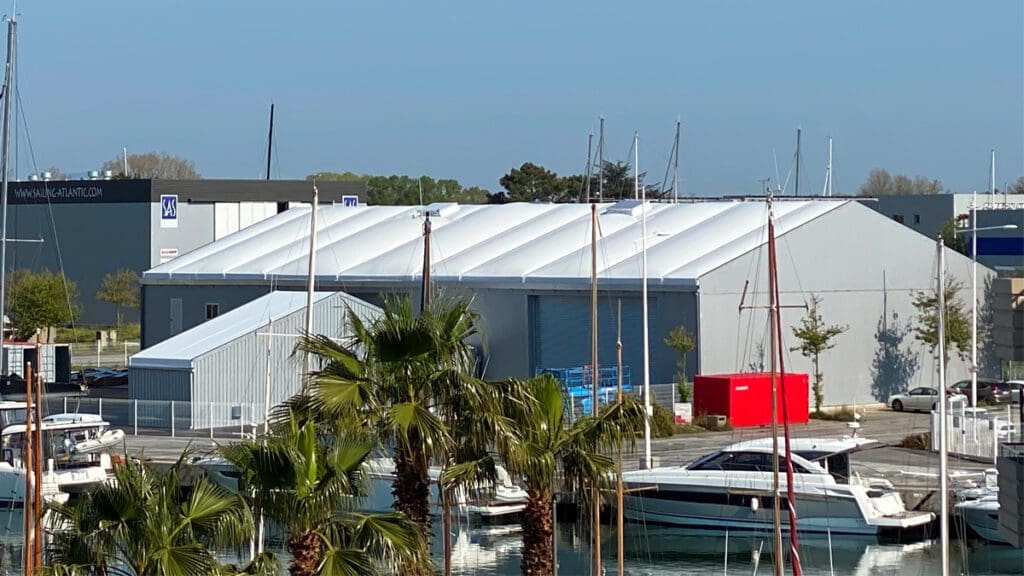 Windelo Catamaran announced the sale of the first Windelo Adventure 50 one month ago. Now, after a year of construction works at the boatyard, the Windelo team has now settled into its new 1600 sq. m production facility in the port of Canet-en-Roussillon (South of France). The 4000 sq. m quayside plot is the first development phase for the boatyard. 
"The diversity of professionals and facilities in the area make it a hub of excellence for every aspect of the catamaran business. Following the evolution of the project, we could gradually expand our facilities to 10,800 sq. m,"says Gautier Kauffmann, Operations Manager at Windelo.
This first development phase for the yard will enable to build about ten catamarans every year, with the number of employees steadily increasing to approximately fifty. Once the project has been rolled out completely, the boatyard will enable Windelo to triple production over the next few years.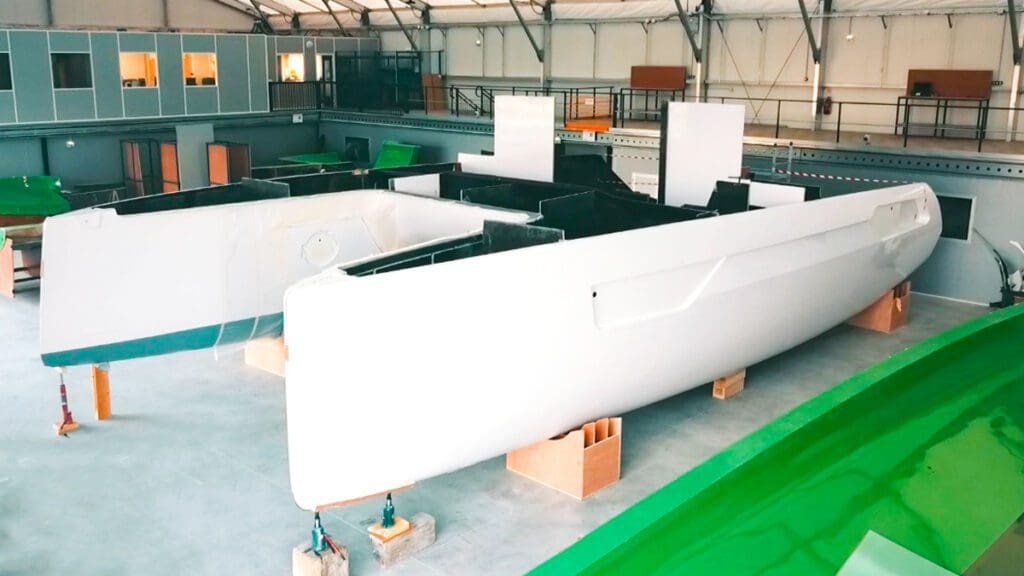 The new Windelo shipyard
The Windelo shipyard is divided into distinct zones. The structure of boats is made from an eco-friendly basalt fibre and PET composite in a cutting-edge infusion facility. Once trimmed in the building designed for that purpose, different elements are assembled in the main workshop where three boats can be built at the same time.
The production facility also includes a joinery where all the furniture and components for fitting out the boats are made.
A mezzanine at the back of the workshop provides direct access to the sterns of the boats under construction. This facilitates fitting out the catamarans' decks and interiors. Various elements can thus be prepared and finished on the mezzanine before being fitted to the boats.
The storage rooms are split between the ground floor and the raised deck to optimize the space for boat building.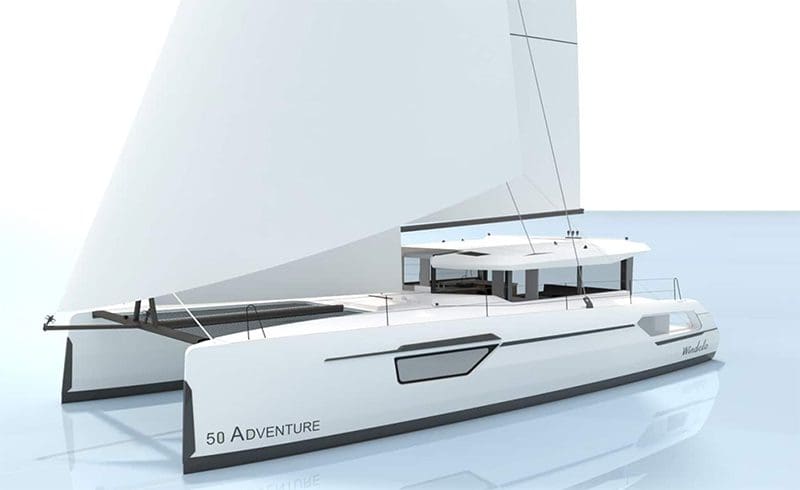 About the Windelo Adventure 50
Designed in partnership with the architects Christophe Barreau and Frédéric Neuman, the Adventure 50, is a project focused on the ecological design of the materials and the construction methods.
The Windelo catamaran structure is made from a new environmentally-friendly composite sandwich, mixing basalt fiber and PET from recycled plastic bottles. The new innovative composite reduces carbon emissions by nearly 50% compared with traditional GRP composite manufacturing methods.
Discover more about the Windelo Adventure 50 here.