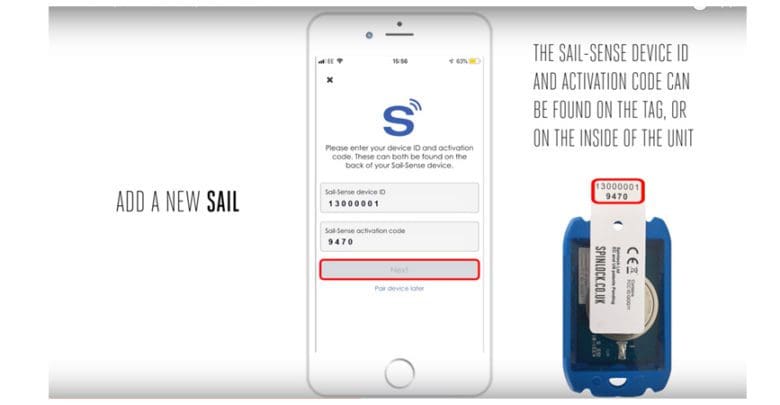 Following long sea trials, months of testing of both hardware and App, the Sail-Sense sensor is now in full production and ready to fit to sails. With a growing desire to use data to enhance the performance and enjoyment of our sport, Spinlock Sail-Sense is a revolutionary new sensor which helps you be smarter about your sail management.
Small and lightweight, Sail-Sense attaches permanently to the sail, measuring key performance data such as UV, hours of use, G-Force and Flogging (movement) as well as the last known location of the sail.
Racing, cruising, inshore, offshore, superyacht, performance and fun – Sail-Sense offers benefits to all owners of sails and yachts.
Features
Measures Hours in use, UV exposure, flogging, tack count & location
See how, when and where a sail has been used
Negligible size and weight
Tamper proof record of a sails lifetime history
Monitor the 'health score' & life of a sail
Real time asset management – Live Mode: Full time visibility of product usage and wear
App – Sail-Sense users able to log, record and review and export all of the data recorded
Technical Details
Sewn attachment to the sail
Fitted during sail manufacture or added as an aftermarket accessory
7.5 years battery hours depending on use
Fibre analysis of UV and motion undertaken by Southampton University
Benefits
Deliver usage-based warranty and service agreements
Accurately record sail condition and monitor degradation
Optimise and streamline inventory management
Valuable training aid for crews and yacht operators