Beneteau revealed the first sailing photos of the new Figaro 3, which will take over from its predecessor, the Figaro Beneteau 2, which has been sailing the length and breadth of the French and Atlantic coasts since 2003.
This Figaro Bénéteau 3 was developed jointly by the French Bénéteau Group, with the Class Figaro, OC Sport, the organiser of the Solitaire URGO- Le Figaro and Le Figaro group. Penned by naval architects Van Peteghem – Lauriot-Prévost, whose designs won the last two Vendée Globes and are likely to be on the podium for the 8th edition, the latest of the Class Figaro one-designs is in safe hands.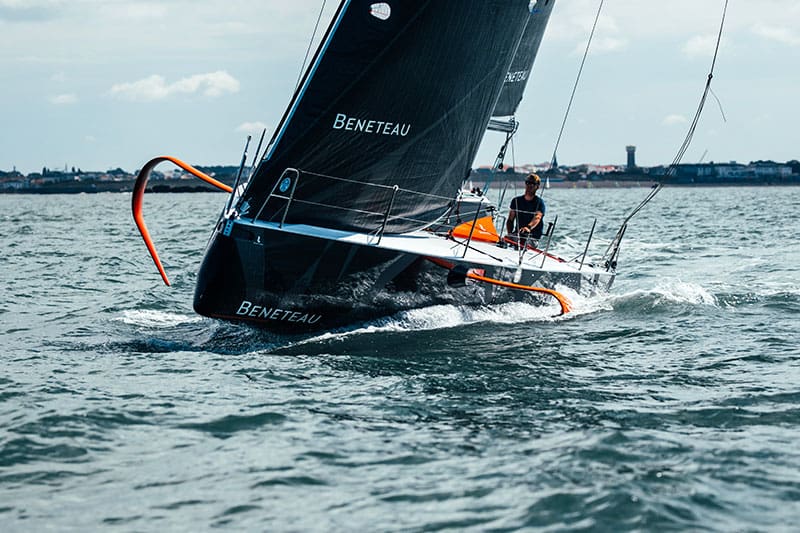 "In terms of timing, we're pretty much on track, give or take a couple of weeks", says Marc Vaillier, head of the programme. "There are still some additional tweaks, which require a little more time, but we're managing to stick to our schedule".
The foils
In contrast to the foils on the Imoca 60, the latter will have an inward-facing profile as Vincent Lauriot-Prévost explains. «The versatile foil we've created provides more than just the dynamic power and vertical lift that is sought after in Imoca. We've designed it in such a way that it creates as little resistance as possible in the light airs and reduces leeway at full speed.»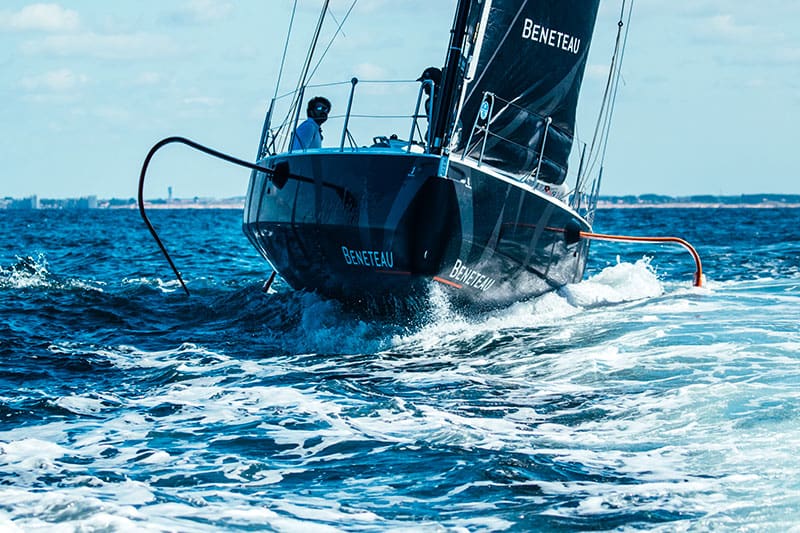 The hull below the waterline
Made of foam sandwich, glass fibre and polyester resin, it is in line with current designs. The most significant change is the disappearance of the ballast tanks.
The Beneteau Figaro 3 wears foils, but also a high-performance hull below the waterline that is free of ballast tanks, with a narrower and lighter keel, a mast stepped further aft and a more generous sail plan. VPLP affirms that if a foil were to break in a collision, it wouldn't damage the boat's structure.
The keel
Deeper, with a narrower keel fin, it will generate less drag. This will be accompanied by the reduction in leeway created by the foils.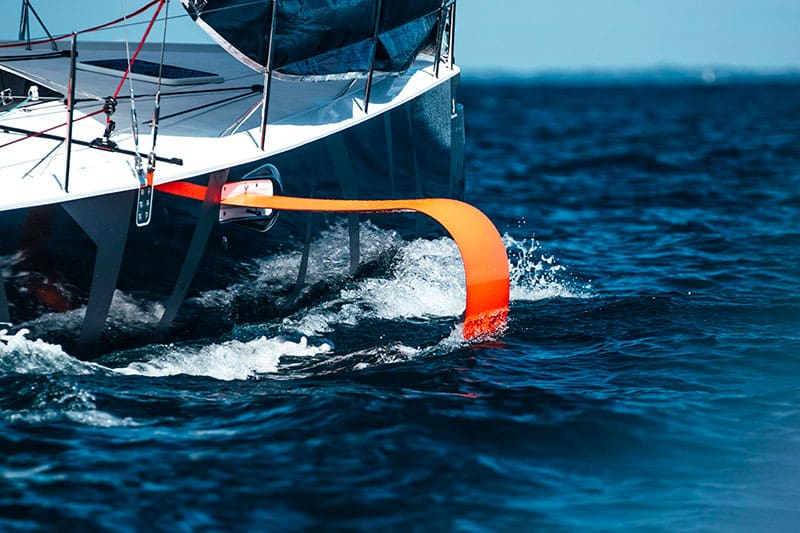 Start of production early October
The manufacture of the first foiling monohull production yachts in the history of sailing can then finally commence."We have every intention of being in full working order to supply the production line from early October", concludes Marc Vaillier. "We're seeking to release one or two hulls in advance: manufacturing these large polyester composite parts takes time and we must be methodical, which is the key to the tempo if we want to release 1 one-design a week".