Stepping the mast of Ngoni, the 58m Dubois-designed. VIDEO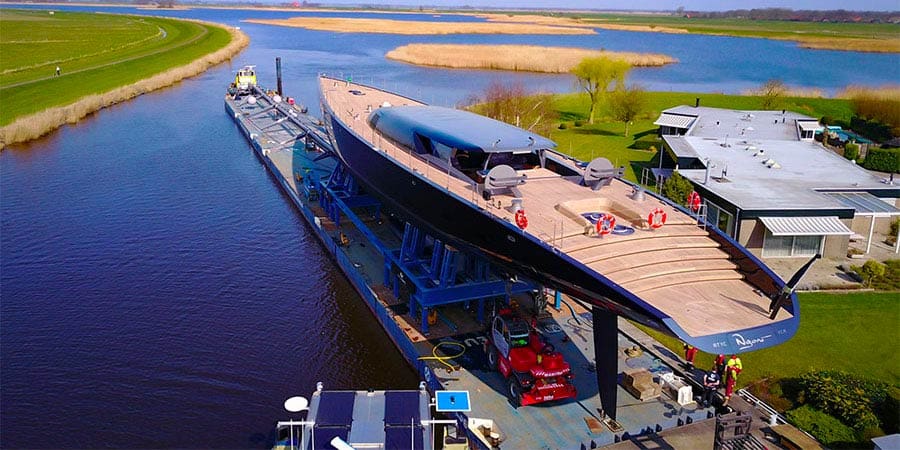 The all-carbon Rondal mast and 'style to order' boom for the 58m Royal Huisman Dubois-designed NGONI (click here for more info) are designed to carry a powerful square-head main by North Sails.
A special furling system has been devised whereby the top of the square-head main and its gaff batten can be detached or attached automatically.
More info: www.royalhuisman.com