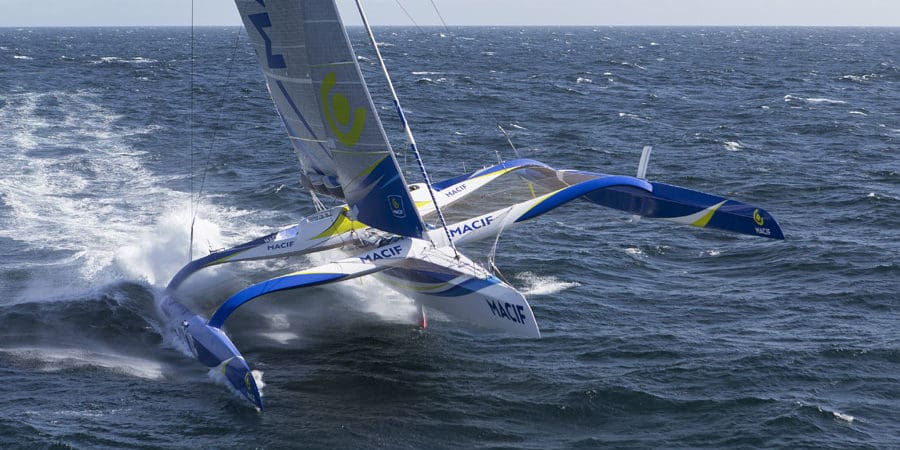 Two weeks on from their arrival in La Ciotat, François Gabart and the trimaran MACIF are entering a period of stand-by from Monday 3 October, with the aim of attacking the solo Mediterranean crossing, which was set three years ago by Armel Le Cléac'h with a time of 18 hours 58 minutes and 13 seconds. The skipper and his router Jean-Yves Bernot are now awaiting the perfect weather window.
#CHALLENGE No.4 for François Gabart
Holder of the record for the greatest distance covered in 24 hours (784 miles) since July, François Gabart is now taking on a new shorter format, which is not necessarily simple. "It's a genuine sprint across a complicated race zone, which requires you to be on the pace from the get-go. The aim is to have as stable a wind as possible, so as you don't have to make any sail changes. On studying previous attempts, I realised that the routes have been pretty varied and rarely in a straight line. There are sure to be one or two manœuvres to make and they'll be very important as we can't afford to lose any time."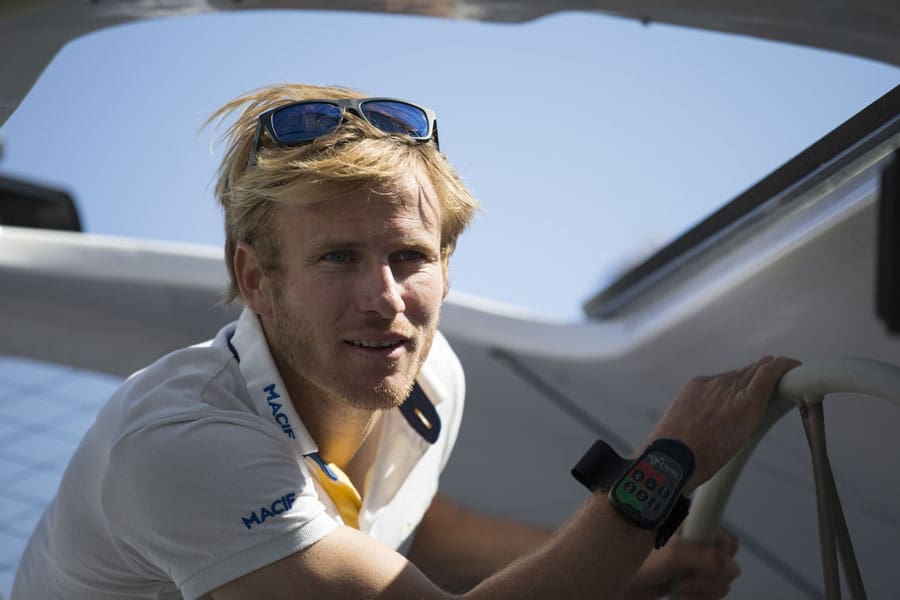 One thing for sure: the skipper is keen to power up his machine and attack the Mediterranean: "After posting speeds of over 40 knots on some of the test sprints off La Ciotat I'm really fired up. This format really favours speed and though it'll doubtless be tough, I'll also have a lot of fun."
On stand-by for the Mediterranean record
François Gabart is now awaiting the right weather window to set sail on his bid to beat the reference time between Marseille and Carthage (Tunisia), which has been held since 1 October 2013 by Armel Le Cléac'h (Banque Populaire VII) with a time of 18 hours 58 minutes and 13 seconds.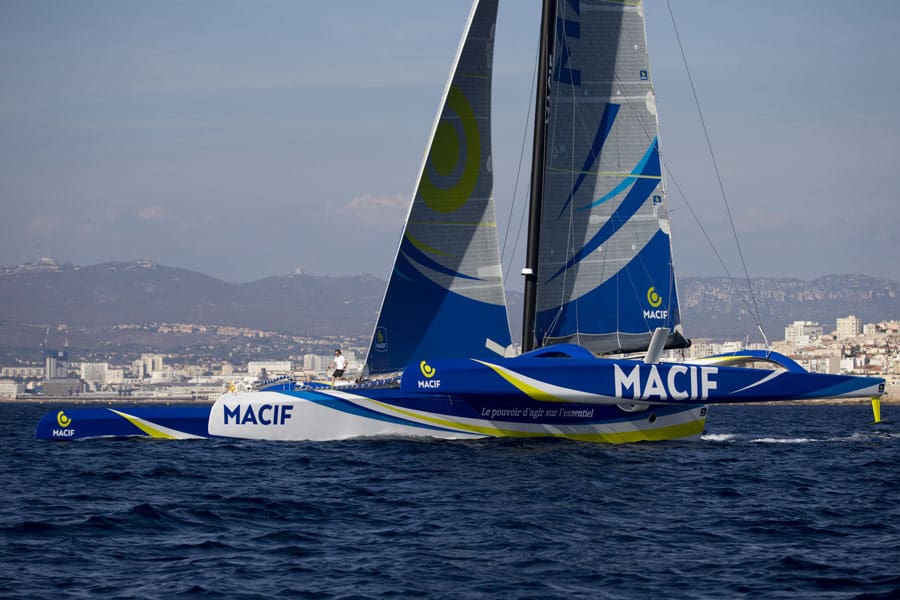 For now, there's no 'prevailing mistral' on the cards for the skipper and his router, Jean-Yves Bernot. "I don't yet have much experience of stand-by, but I do know you have to be patient,François comments. I'm looking at the weather every day and I'm regularly reviewing the situation with Jean-Yves by telephone. The minute we see something taking shape, we'll immediately assess the chances of setting sail and smashing the record."
Though the skipper of MACIF wasn't in favour of putting in place an overly formal start procedure, everything has been organised for a quick response should a good weather window come along: "From Monday, three members of the team will be in place in La Ciotat. If a weather window takes shape, I'll join them along with five other people. If this is then confirmed, we'll get underway and make towards the start line off the islands of Frioul, in the Marseille roads to the south. From that point, as soon as Jean-Yves and I agree on the precise start time, the rest of the crew will jump into a support rib and I'll make for Carthage."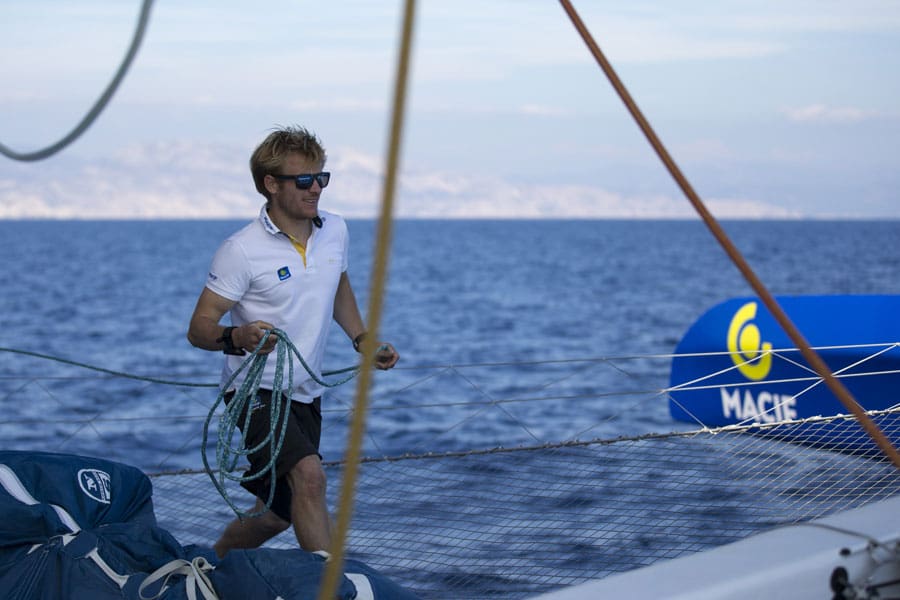 Final training sessions
After setting sail on 11 September from his port of registry in Port-la-Forêt, Brittany, the skipper of the trimaran MACIF wasted no time in getting into the Mediterranean as it took François Gabart and his four crew (Pascal Bidégorry, Antoine Gautier, Guillaume Combescure and Fred Bérat) less than five days to arrive in La Ciotat. This pretty windy delivery trip enabled the skipper to devote some quality time to the trimaran's performance:
"Over the five days, we trialled several sail configurations, tested different trims and worked on the automatic pilot and the deck hardware… It'll take hours and hours at sea in tough conditions and offshore before we'll really see what improvements need to be made", explains François Gabart, who was very pleased with this delivery trip, which enabled him to learn a little bit more about his boat.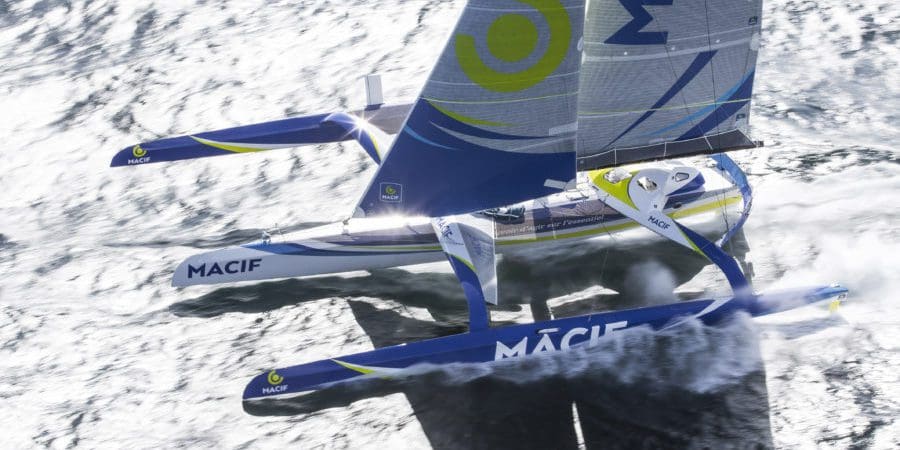 Since arriving in La Ciotat, the skipper and his team have spent a considerable amount of time on the water, both in crewed configuration and in the presence of specially invited associates, representatives and members of the Macif group.
"We've had optimum conditions with the mistral and flat seas in the bay of La Ciotat. We've been consistently racking up peak speeds of 40 knots and every guest has had the opportunity to helm the boat at high speed. There have been a lot of smiles aboard! They've all been impressed by the size and the speed. I was very happy to share with them the pleasure I get from sailing the boat", says a delighted François Gabart.