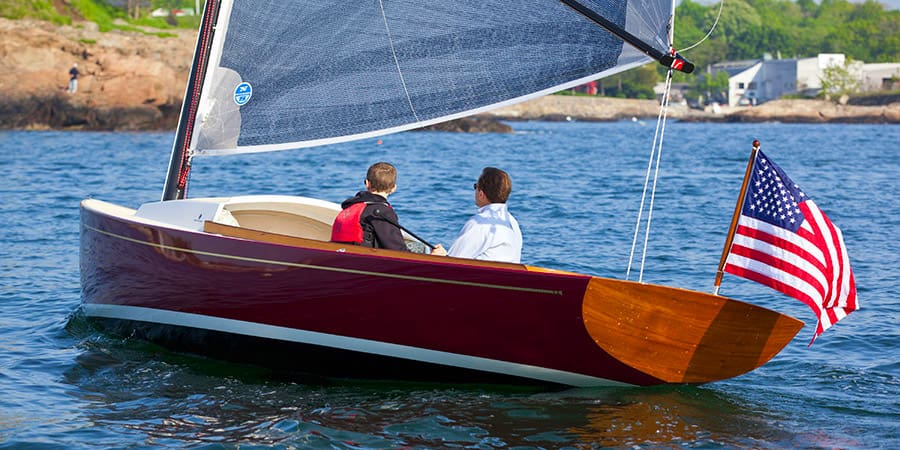 Zurn Yacht Design presents the high-performance Marblehead 22, epoxy built. This model bears the classic lines and charm of a traditional wooden boat, without the upkeep. 
Above the waterline, the Marblehead 22 appears as a true classic: a narrow beamed hull accented by a nearly plumb stem, sweeping sheer, counter transom, and varnished coaming boards. Below the water, she's all performance. A fine entry gracefully transitions to a powerful mid-section that finishes with just enough rocker to bring the sea peacefully back together.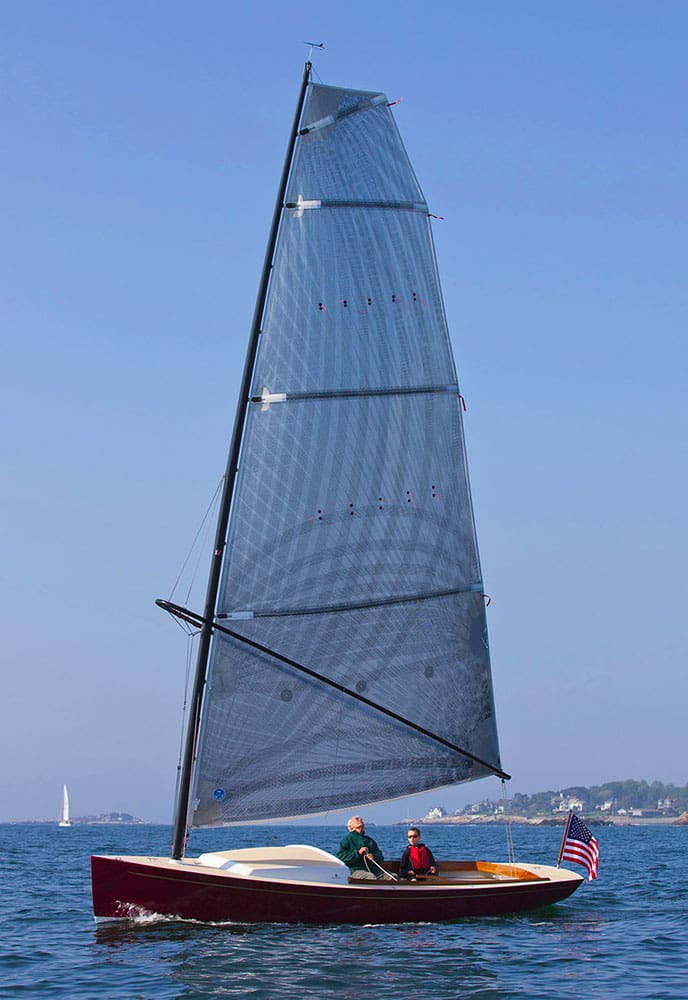 The low center of gravity and efficient lift of the bulb keel combined with the balanced spade rudder contribute to the Marblehead 22's ability to effortlessly climb to weather. The weather deck is open and uncluttered, featuring wide flat surfaces around the cockpit to comfortably accommodate several crew-members.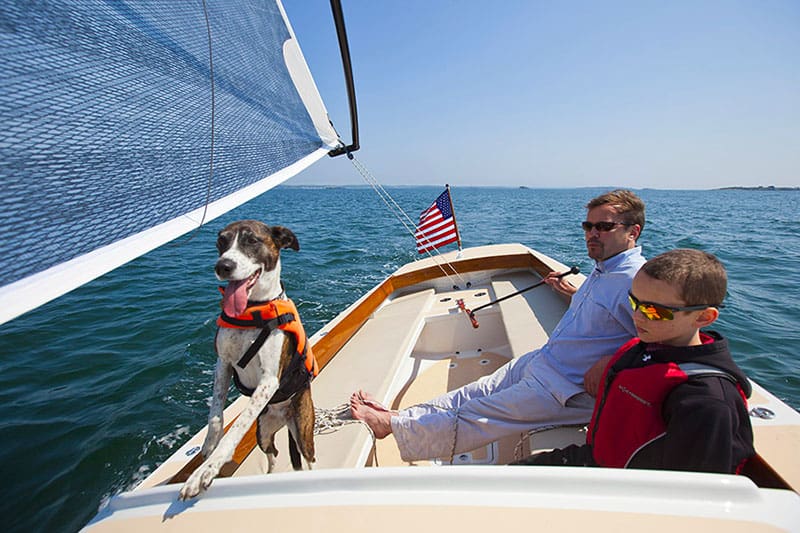 Control lines from the North™ mainsail are all led to the middle of the cockpit where either the helmsman or crew can adjust the mainsheet, Cunningham, or outhaul (a.k.a. "snotter" to wishboom traditionalists).
The 45-pound Hall Spars™ carbon-fiber un-stayed rig is designed to work in unison with the sail to provide power in light air, while bending off to open the leach and reduce power and heeling force in the gusts, keeping the boat at an optimal heel angle for a smooth, comfortable, fast sailing experience.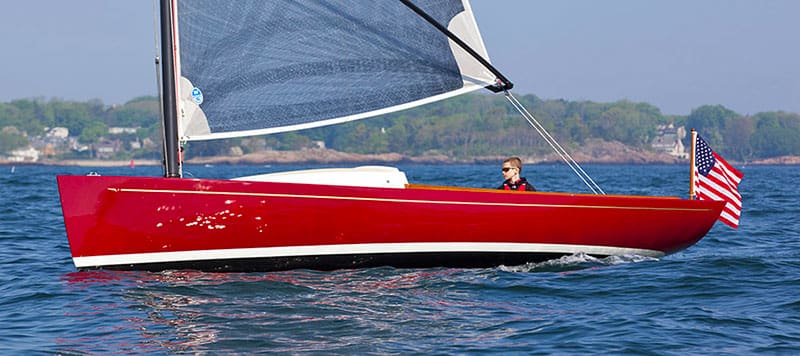 The 11' 9" of usable cockpit space is nestled between lockers aft and a small cuddy forward used for stowing gear. Speed, stability, "easibility", and charming looks combine to ensure hours of pleasure on the water whether single-handing or sailing with a crowd.