The RM 1370 is the bigger sailboat produced by the shipyard Fora Marine and pointed clearly to long-range voyaging.
Designed by Marc Lombard, the boat replicates the same powerful waterlines of the "old" RM 1360 and gives further evidence of the excellent engineering and building capabilities of RM Fora Marine. Some years ago, we visited the production facility of Rm Fora Marine in La Rochelle and we had the opportunity to see and appreciate the quality of the construction process of the RM yachts.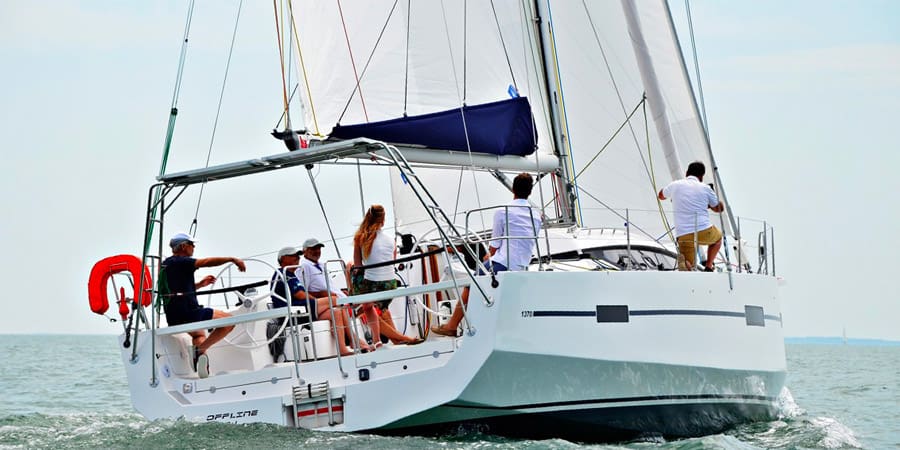 The new RM 1370 offers as new the option of a swing keel, maintaining the two previous offers (twin keel and deep draft torpedo keel) a new designed bow that increases LWL a bit as well as the bow buoyancy and a stronger and bigger bowsprit.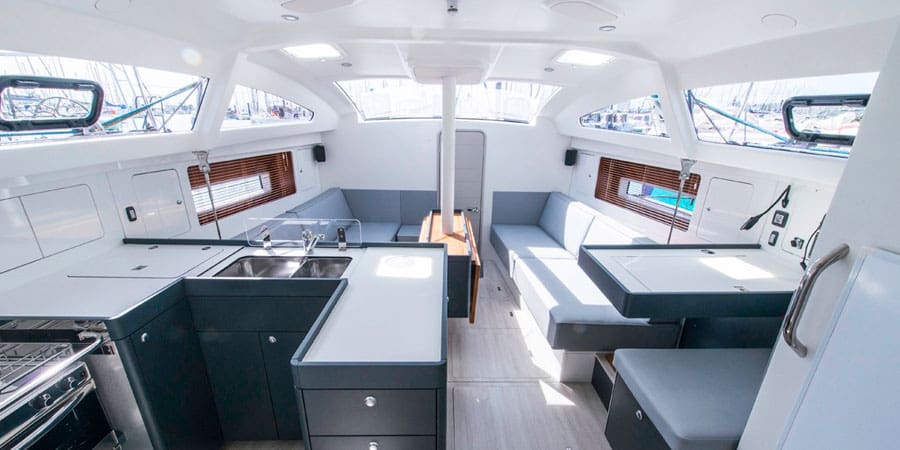 This is a fast voyage boat, with a large storage, a large tankage (600L of water and 300L of diesel). The diesel may not appear much but this is a very good sailing boat, able to sail well and fast, even with light winds.
There are six winches in the cockpit, and it also comes with steering wheels. It has a German mainsail system, and there's a double backstay. Having a sheet that self-adjusts both on the starboard winch and the left winch makes everything so much easier, and, above all, this design gives you a cockpit that feels like a helicopter landing pad.