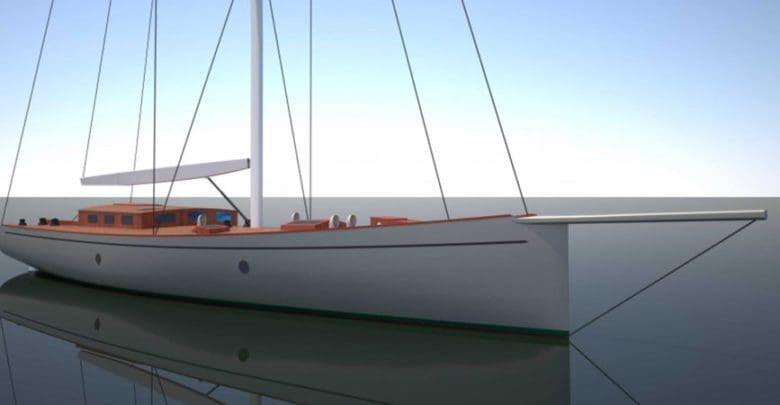 Toroa is 22-meter yacht designed by Spanish firm Botin Partners. The modern sloop was launched by Brooklyn Boat Yard in summer 2017. She is built of wood, carbon fiber, foam and epoxy composites.
In hull shape and sail plan Toroa ia very similar to many of today's modern racing boats with extended bow sprit, plumb bow, wide beam running well aft, T-bulb (lifting) keel and twin rudders. Unlike today's stripped-out racing yachts, Toroa has interior accommodations and cruising amenities to allow her owner, family and guests to cruise the world's oceans in comfort, style and speed.
Toroa is as innovative below the waterline as she is above. The helm controls linked twin rudders set well aft. Most impressive, perhaps is the hydraulically controlled lifting keel that increases the boat's draught from about 8 feet to just under 15 feet when lowered.
The hollow, stainless steel keel fin is fitted into a carbon box that extends from the boat's bottom to the underside of the deck. At the top of the fin is a milled stainless steel plate that fits against the deck when the keel is raised and the bottom when it is lowered. The box contains several Teflon "cutouts" shaped to fit the fin and guide it on its journeys up and down.