Ngoni, the new Royal Huisman 58m has seen the light of day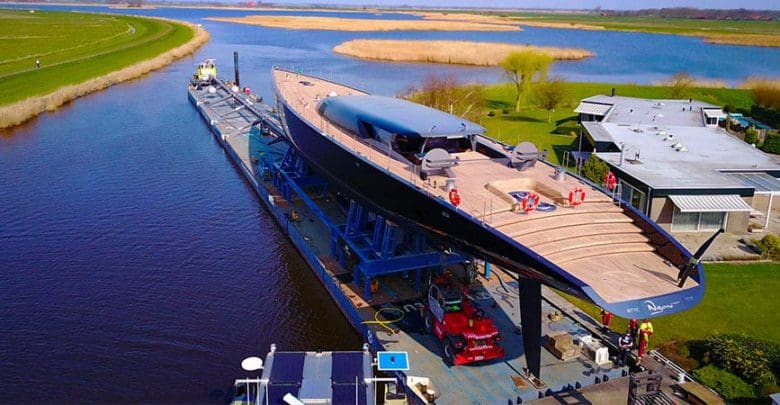 Do you remember the new Royal Huisman project "Ngoni"? These pictures show the sloop leaving the yard's Vollenhove facility yesterday, March 29.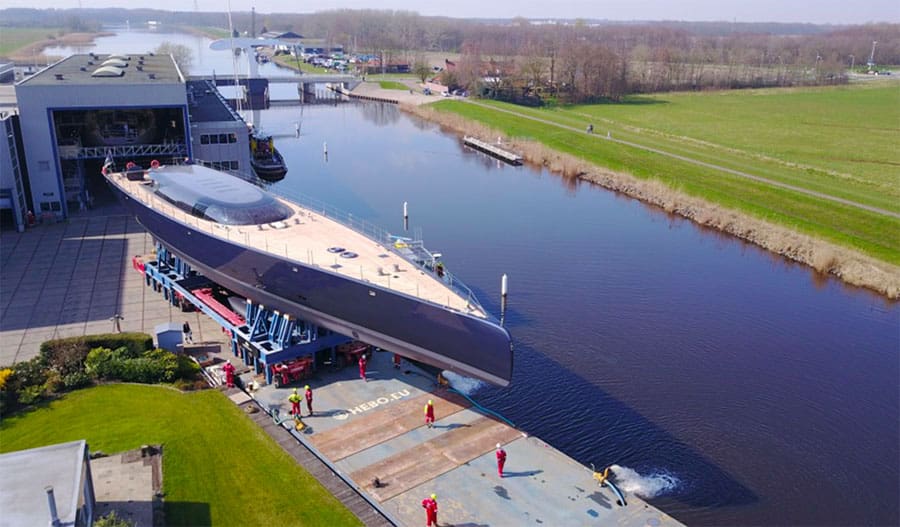 Previously known as The Beast, Ngoni was designed by Dubois Naval Architects. Ngoni's aluminium hull is styled with a dramatic plumb bow on top of which a sleek and streamlined deckhouse is placed. Her expansive foredeck houses a hidden tender garage and a spa pool near the base of the mast.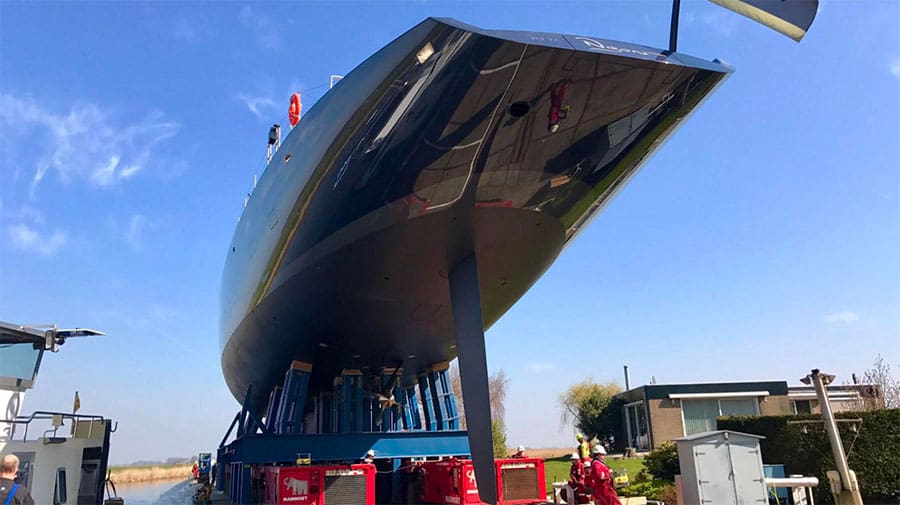 The yard was given a clear brief from the client, which inspired the project name: "Build me a beast. Don't build me a wolf in sheep's clothing. This has to be an edgy and innovative weapon, fast and furious. I want to get off the wheel after a day of sailing feeling completely knackered from the excitement of hands-on fast sailing."