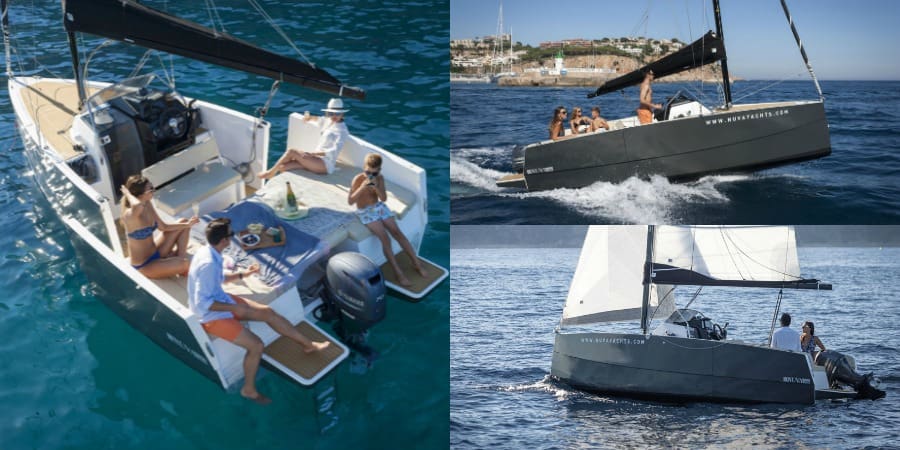 The new Nuva MS6, presented al Barcelona Boat Show, is a small, functional and… really strange sailboat! In only 6,5 metres we have a motorsailer.
The main goal has been to design a vessel that allows both amateur and advanced sailors to enjoy it in equal measure. Its reduced size and easy handling allows the enjoyment of the various modalities of nautical leisure: sailing, speed boating, anchoring and making the most of it's spacious solarium.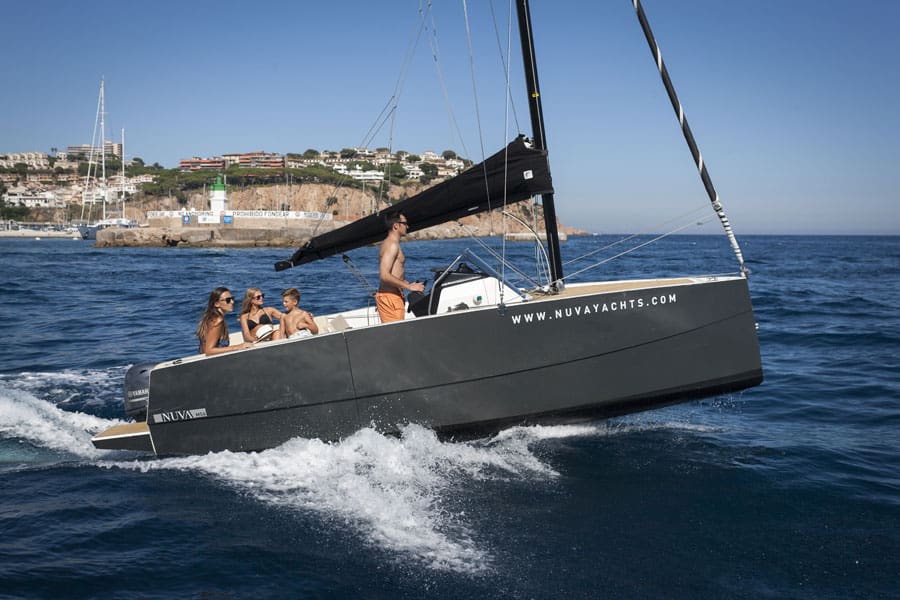 With a length of 5.99 metres and an extendible cockpit with a beam going from 2,45m to 3,45m, the boat creates a larger space where to have lunch or enjoy a comfortable sunbathing platform when at anchor. This area is completely convertible: it can covert into a large table, while the pilot' seat can transform into a sofa.
Entirely designed and built in Barcelona, by BYD Group, Nuva MS6 ispushed by a 70 HP outboard which ensures a maximum speed 20 knots and a cruIsing one of 14. These high performances are made possible by a fully retractablE electric keel which enters the bottom in order to improve the attitude of the boat when the engine is started. Inside, there are two beds and a bathroom.
The Nuva MS6 will allow to anchor in minimum depths and hibernate without the need of a dock as the keel is retractable. The extendible cockpit can transform the beam from 2,45m to 3,45m…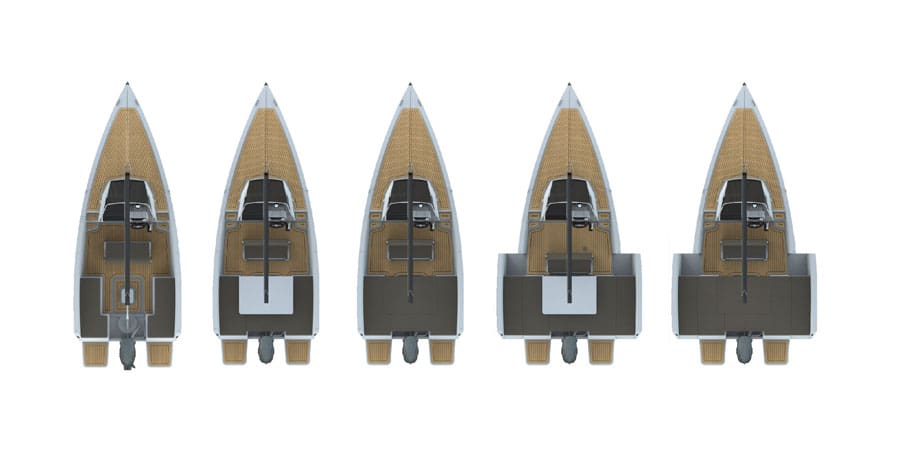 An original idea, but sailors will love it?