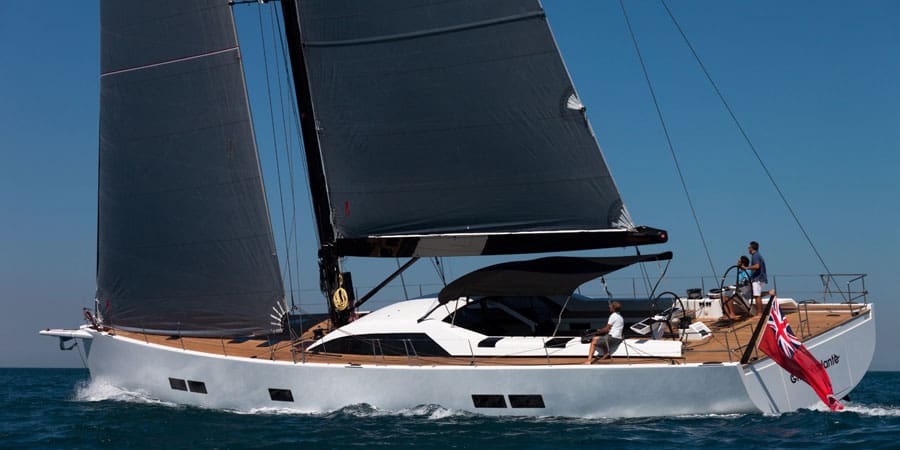 The first Mylius 76 Deck Saloon (DS), named "Grillo Parlante", has been launched – just a few months after the launch of the first Mylius 76', "EGI4", in Flush Deck (FD) version.
"Grillo Parlante", completely built and rigged in carbon, as any Mylius Yachts, is a fast cruiser designed with priority to spaces and levels of comfort and for navigation's autonomy: long 23,4 m but with a displacement below the 32 tons, she has performance parameters very close to the best fast cruiser's.
DON'T MISS THE GALLERY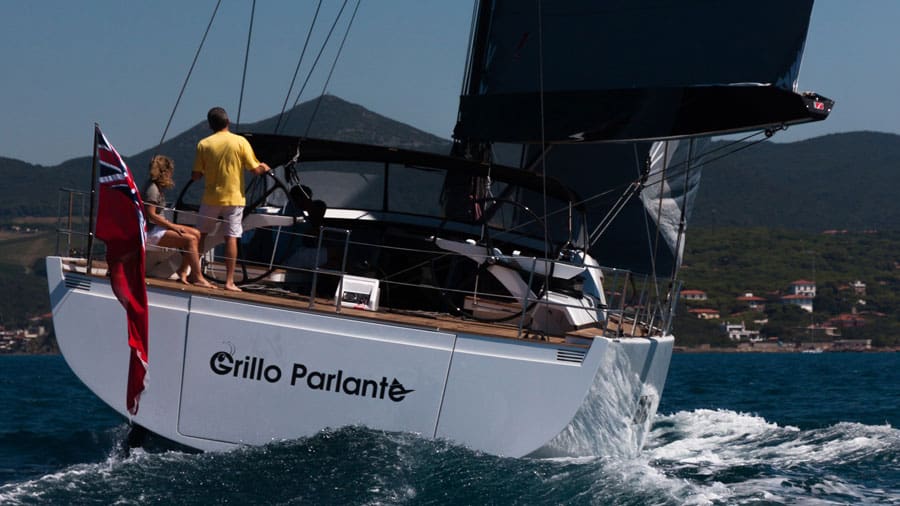 The wide open spaces on the outside and the Deck House's spaces, just below the level of the large central cockpit, multiply this yacht's occasions of conviviality and shelter; Mylius 76' Deck Saloon is also characterized by its impressive 360° views to the outside, when sitting in the sofas of the dinette. The boat will be officially presented to the public and to the press at the next Cannes Boat Show.
The mast is very high and the sailing area is very large, with a 160 square-metre mainsail, a 120 square-metre jib and a 500 square-metre-gennaker.
The typical Mylius' family feeling is evident in interiors, too: white lacquered panels, carbon elements, a deckhouse literally flooded with light. Four steps lead to the sleeping quarters: two double guest cabins and a fore owner's one, while the crew zone and the extra-modern steel kitchen are aft.
Mylius are semi-custom yachts totally made of carbon (hull, deck, rig). The hull is designed by Rega in Poland, while the yard of Podenzano deals with assembly, interiors and deck equipment. This way, a 100%-carbon yacht remains affordable, in some ways.