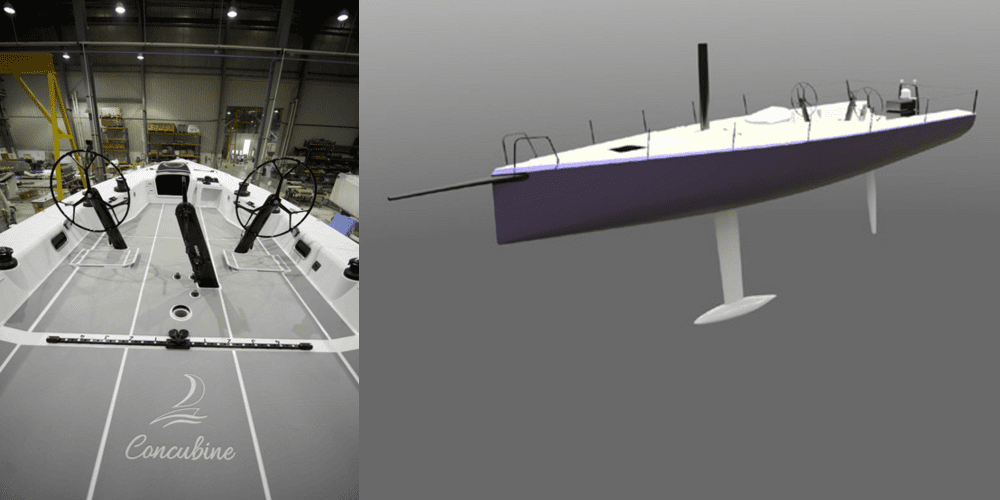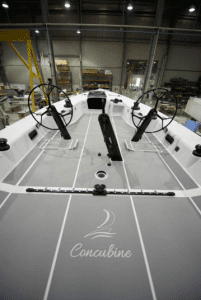 Premier Composite Technologies latest build, high performance IRC 45' by Mark Mills heading down under. Named "Concubine", this is the first Mills IRC 45′ design by Premier Composites Technologies and the boat is heading to Australia, to prepare for the 2015 Sydney-Hobart race and an exciting program of inshore and offshore races in 2016.
"The brief was for an aggressive production IRC racer, between 40': 52' with a moding optimization package to allow the boat to be a competitive all-rounder," explains Mark Mills. "Along the way, the owner added specific requests, which encouraged us to refine the concept further, resulting in a boat that can perform really well in a broad range of demanding conditions."
The boat is a lighter, more powerful development of the original design, with a more aggressive performance to rating profile, making Concubine, both longer and wider. She also incorporates a retracting propulsion system and retains the moding options for weight, draft, and stability to further tune performance, prior to specific events.
"The finished product is very exciting," says Mark, "Concubine is significantly lighter than her nearest rivals and we are hoping to see some exceptional results, given this boat's more advanced hull form and superb build quality."
The decision to build at PCT was based on racing connections with the yard and PCT's reputation for building high-quality, performance boats, to specific timeframes and budgets. The build was treated as a fully custom project to ensure the highest levels of competitiveness; including extensive R&D by KND, engineering from PURE and everything else brought together by PCT's considerable, state-of-the-art resources and highly skilled workforce.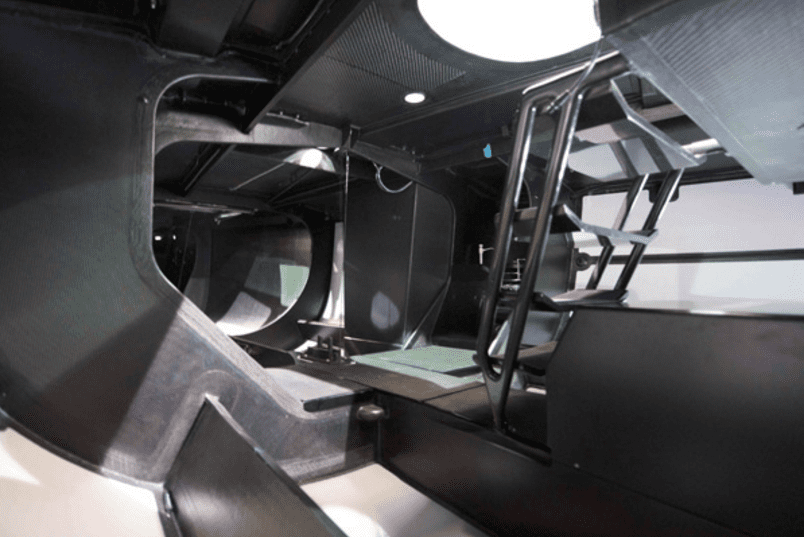 Throughout the build, the boat has met specific weight and budget targets. "It's a credit to the build team and the tight processes at PCT," comments Project Manager Silas Nolan. "From our initial design predictions, the design had evolved so much during the build, so to still be very close to the original design weight is incredible. The design target IRC rating was 1.3 TCC and all of the design trials are within a couple of clicks of that target. We wanted this target rating so we would be at the fastest end of Division 2 or still quick enough to be able to hang on to the Division 1 boats, depending on the division splits at different regattas."
"Concubine's" home will be at the Cruising Yacht Club of South Australia in Adelaide and the boat will be competing by mid November, before embarking on the following campaign:
• CYCA Trophy Series and Rolex Sydney to Hobart Race
• Adelaide to Port Lincoln Yacht Race and Race Week
• Sydney to Gold Coast Race
• IRC National Championship Hamilton Island Race week