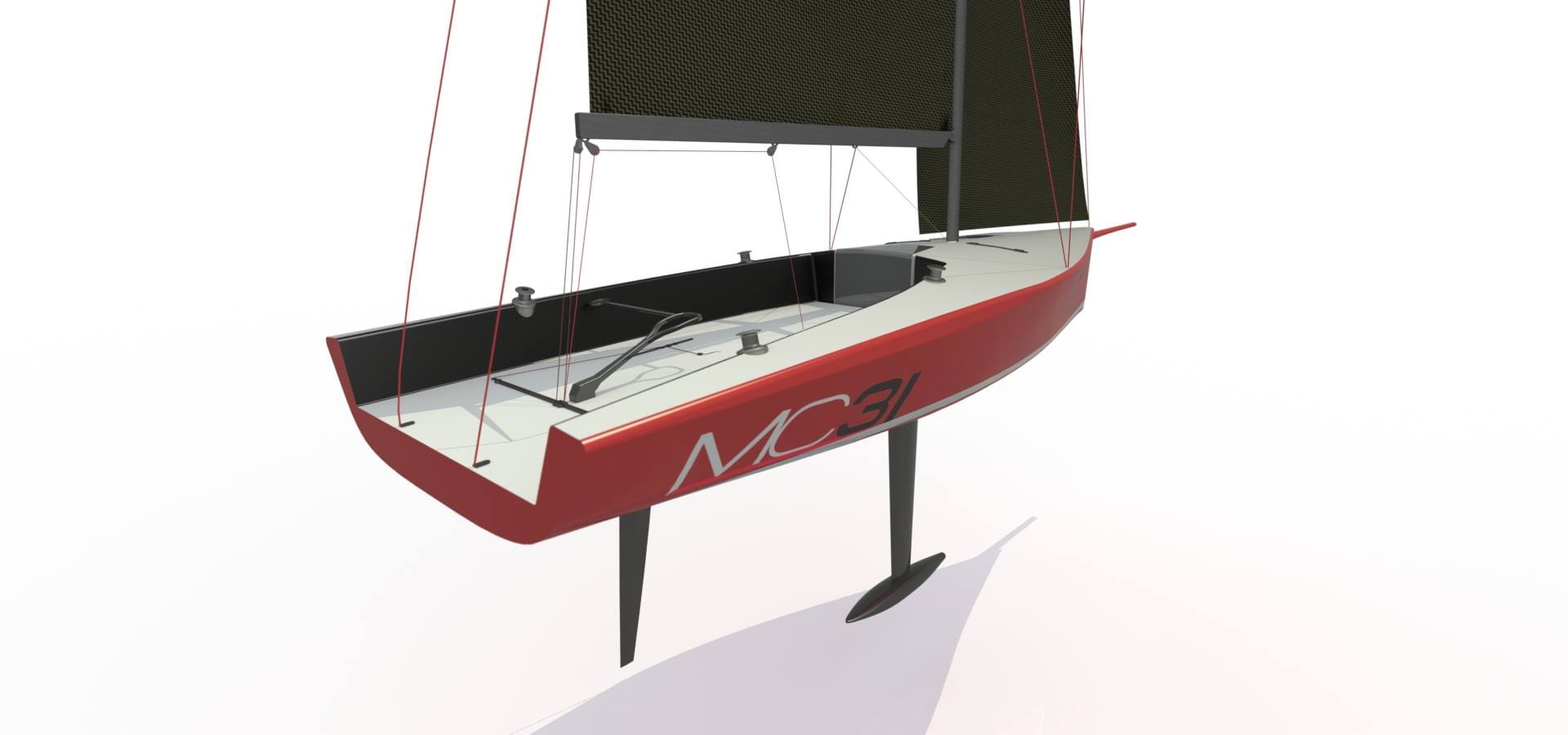 The first McConaghy MC31 One Design  will be sailing in Sydney in November with Boats 2 & 3 heading to foiling moth world champion Rohan Veal from 38 South in Melbourne and his clients soon after. Boat 4 is also coming to Sydney with 5 & 6 heading to Newport USA.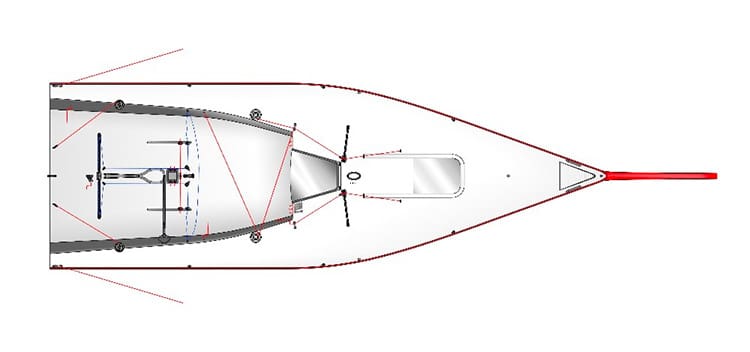 The design and specification of the McConaghy MC31 has matured over the past few months with input and development coming from a range of sources.
The hull shape and balance of the sail plan and foils has continued to be  refined by Naval Architect Harry Dunning right up until the time the CNC robots started cutting the moulds.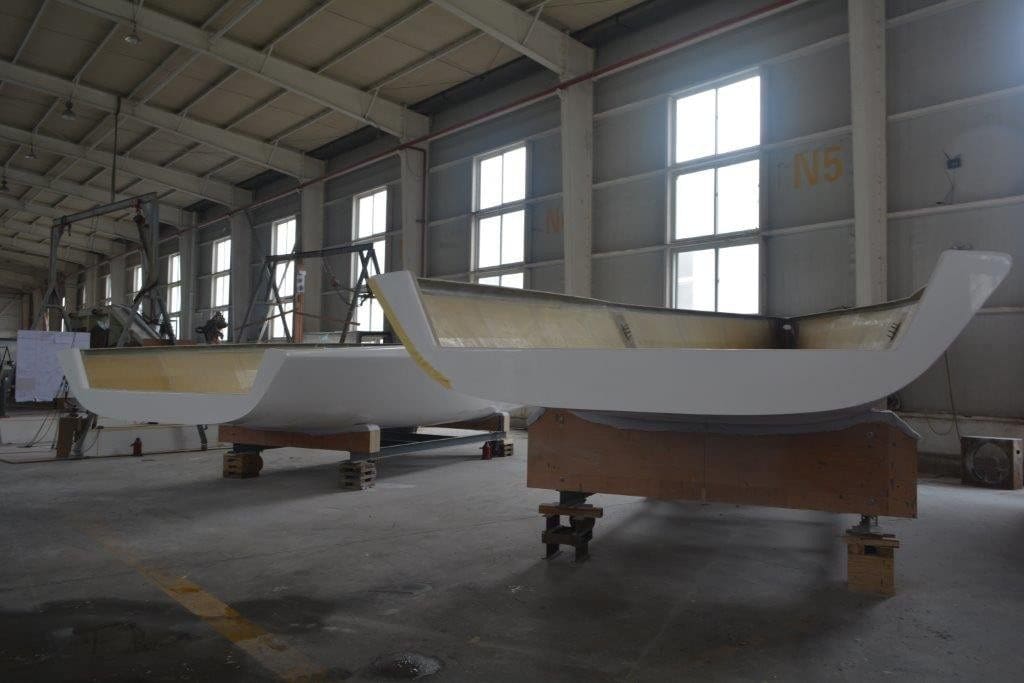 The rig plan and deck layout have been developed with the help of North Sails and Southern Spars and with input from the pro sailors who crew the MC38's and our representatives, Rohan, Collin and Andrew.
The most obvious recent developments to the McConaghy MC31 rig and deck layout are: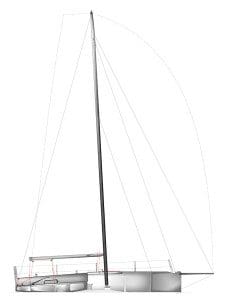 • Mast and deck layout now set up for Fractional code 0 as standard
• Fractional spinnaker halyard now standard on all boats in addition to one Mast head spinnaker halyard
• Optional bullet lock for fractional spinnaker halyard to ensure tight luff on FRO (easily removable for One Design racing)
• Optional pt side tack line in addition to starboard side tack line as standard (easily removable for One Design racing)
• Optional port mast head halyard (easily removable for One Design racing)
• Optional halyard for genoa staysail (easily removable for One Design racing)
• The mast comes standard with an internal hydraulic jack that can be used very effectively for rig adjustments whilst sailing
• The mast base is set up for easy fore and aft adjustment as standard for quick pre bend tuning
• The prepreg carbon mast comes with a regatta join so that it can be easily transported in 2 sections
• Twin spreaders are prepreg carbon as standard
• The boom is prepreg carbon as standard
• The boom comes with 2 reef lines as standard
• Pit layout set up with all halyards and tack line exits on starboard side, optional halyards and tack lines exit on port side
• Tack line can be set up as 2:1 as standard for furling FRO
• The bow pole can be easily removed from a socket in the bow for docking by simply releasing a purchase on the tack line below deck
• Larger sliding composite foredeck hatch now on centre line
• The jib tack Cunningham leads aft under deck to the starboard side pit area
• Jib in haul and jib up down purchases concealed below deck in water tight compartment, the tail of these purchases is lead aft to the jib trimmer and can be adjusted from either windward or leeward side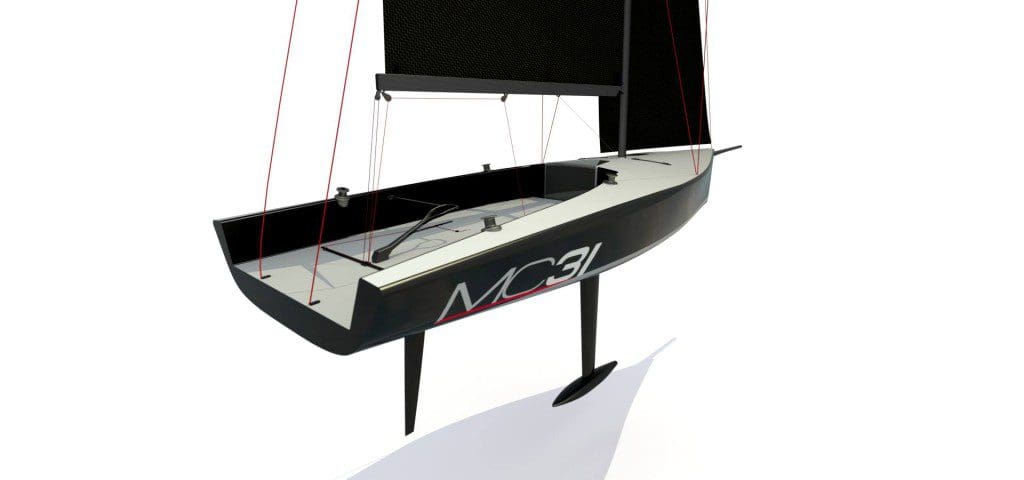 • Jib sheet can be trimmed to windward or leeward
• The main trimmer has the Out haul, Cunningham, mainsheet fine tune, and traveller at his finger tips
• The vang leads below deck in a watertight compartment and exits aft of the traveller where it is needed
• The spinnaker sheets now form tulip sheaves mounted near the transom under deck through watertight tubes  and exit through the cockpit side to the trimmer on the windward side
• Stanchions pullpit and pushpit have been upgraded to carbon fiber aerofoil as standard