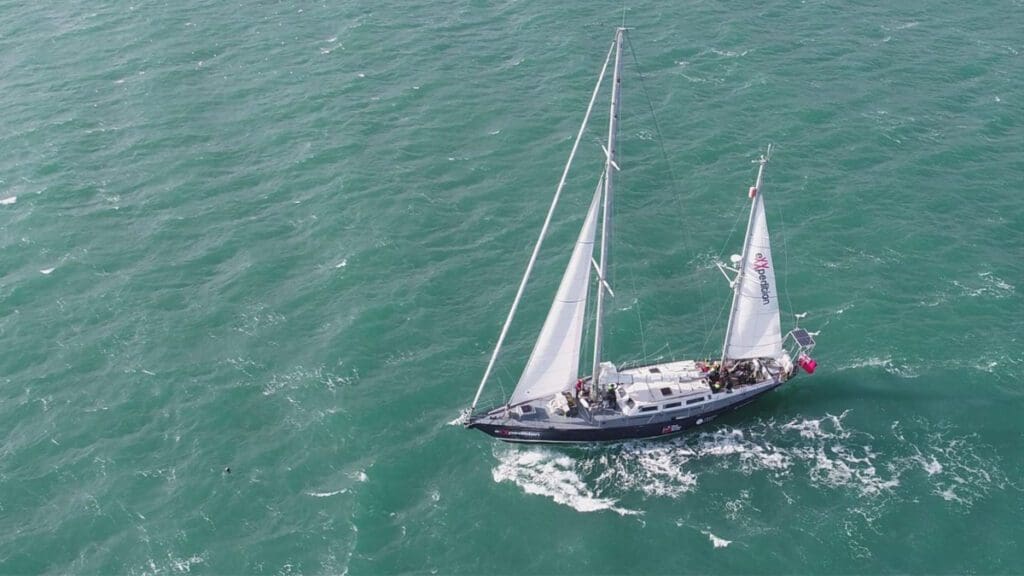 The "eXXpedition" ocean plastic research mission has set sail in the remote South Pacific Ocean from Easter Island towards Tahiti, on the eighth leg of a pioneering all-female sailing voyage around the world for scientific research into ocean plastic. The aim of eXXpedition Round the World is to study microplastics in our ocean with a focus on pinpointing solutions and innovations to ocean plastic pollution back on land.
The two-year scientific research mission first set sail from the United Kingdom in October 2019, sailing through some of the most important and diverse marine environments on the planet. This includes crossing four of the five oceanic gyres, where ocean plastic is known to accumulate, and the Arctic.
"Easter Island is an incredibly important stop on our world mission. The South Pacific Gyre is the least researched accumulation zone and we're looking forward to being able to share our learning and experiences once our inbound crew reaches land," explains Emily Penn, mission director for eXXpedition.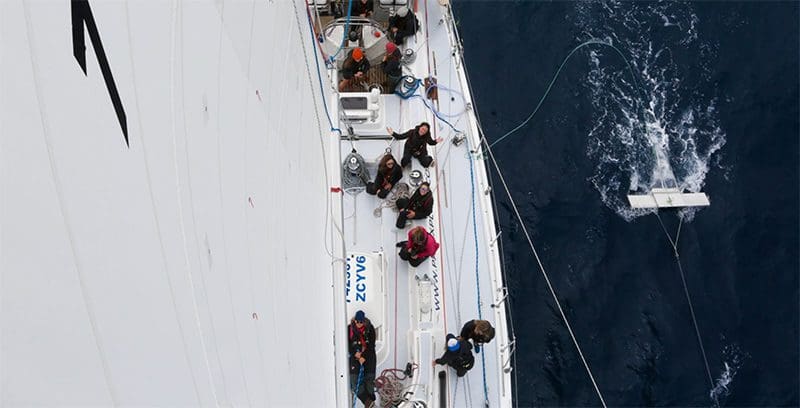 Global resource sustainability company TOMRA has joined as a science advisor and gold sponsor for eXXpedition Round the World. Several women from the TOMRA team will also roll up their sleeves and get on board as crew members to work on the mission, including two on the voyage from Easter Island to Tahiti.
Starting at Easter Island, one of the most remote inhabited islands on Earth, the crew will look at plastic pollution challenges on land. It will then sail to the Pitcairn island group and aim to visit the uninhabited islands of Ducie and Henderson, where there was between 200 and 2,000 times more trash on the islands in 2017 compared to 1991. In Tahiti, the crew will investigate the impacts of this influx of marine debris.
All-female crew prepares on International Women's Day
Why an all-female crew? As eXXpedition explains, women are still underrepresented in the science, technology, engineering and maths (STEM) sectors. Globally, women occupy only 13% of the STEM workforce (including health professionals) and are also underrepresented in sailing and in the wider sporting community. This became a catalyst for developing the all-female program.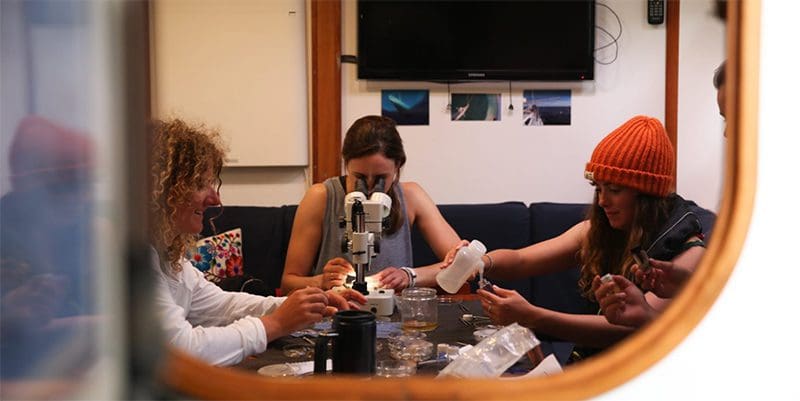 Studies on the effects on human health of chemicals – such as toxic chemicals from plastics – have historically focused largely on the specific effects on men. However, women and men are often impacted through different exposure routes.
"Some of these toxic chemicals are endocrine disruptors that mimic our hormones and stop important chemical messages moving around our bodies. When you think about pregnancy and the fact women can pass them to our children, this made me realise that this is quite a women-centred issue. That's why we decided to tackle it with a team of women," adds Emily Penn.
Land-based solutions turn off the tap on ocean plastic
The two women joining from the TOMRA team are circular economy advisor Kristine Berg from Norway, and Australian TOMRA ambassador Laura Wells, a marine biologist, model and science communicator. TOMRA provides solutions for sorting mixed waste for recycling and is the global leader for reverse vending solutions (where people can return empty beverage containers for recycling), ensuring plastics waste stays out of oceans and landfills.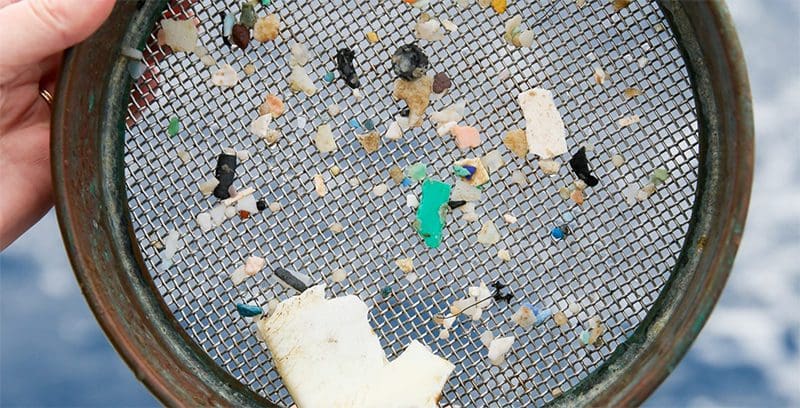 "You can't truly provide solutions until you understand the problem, and you can't understand the problem until you get out and see it first hand," explained Kristine Berg, who was also a crew member on 2018's North Pacific voyage. "Reverse vending, waste sorting and transitioning to a circular economy are vital ways to turn off the tap of plastic litter entering our oceans, and we at TOMRA need to see the true scale of the pollution to build understanding and urgency around the issue of marine litter. Good planets are hard to come by, so we have to take care of the one we have."
TOMRA also sponsored the 2018 eXXpedition voyage from Hawaii to Vancouver, crossing the Great Pacific Garbage Patch in the North Pacific: the fifth gyre and the densest accumulation zone for ocean plastic on the planet. TOMRA – a member of the Alliance to End Plastic Waste – found it such an eye-opening and valuable experience that it wanted to expand its involvement even more in the next project.