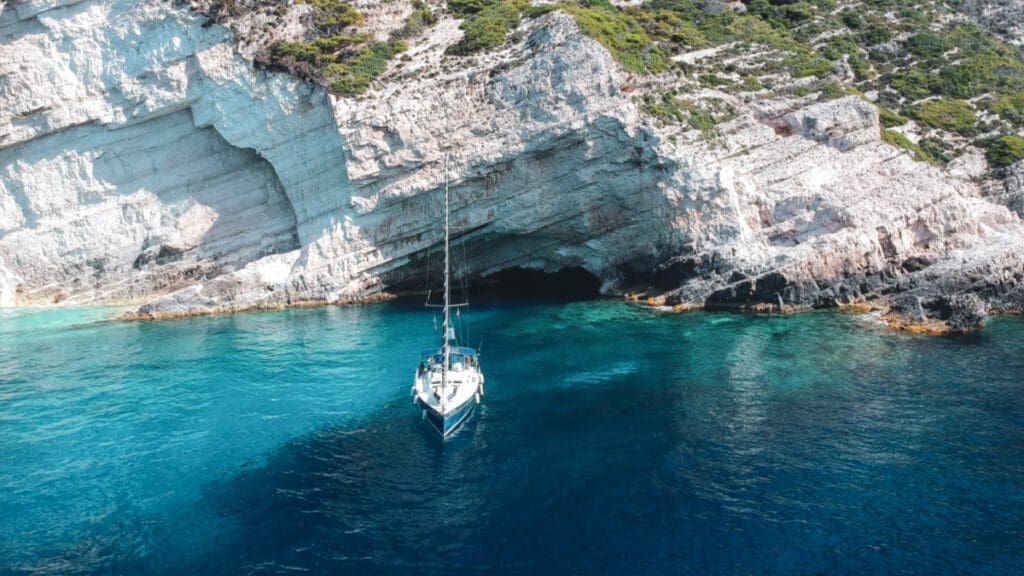 It was time for us to leave Italy and head to Greece. After one last pizza, which we still dream of, we left the most southern tip of Italy's heel and headed to Korfu.
The crossing was luckily very calm, and we managed to sail some hours in very light wind. We arrived with the last sunrays and Greece greeted us with incredible scenery and crystal clear water.
This week our crew had a particular goal for the week: fishing. 3 out of 5 crew members were armed with fishing rods and spent their whole time optimizing the lures. No need to tell you that the sailing route obviously was adapted to fishing places and fishing times.