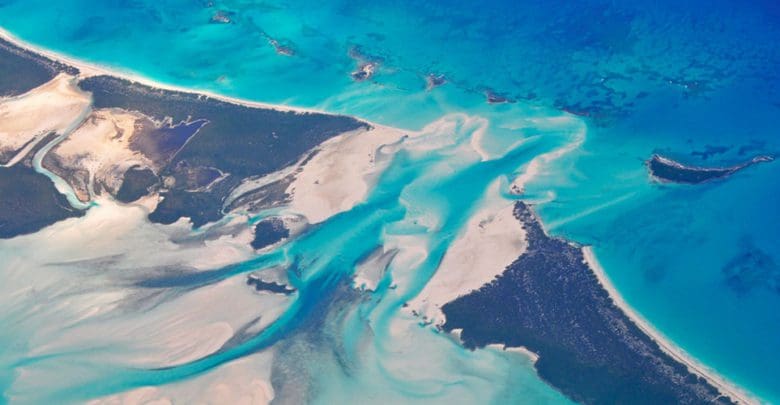 There's no definitive best place in the world to go sailing. It's always going to depend somewhat on personal taste, conditions, and even changes that occur over time in a given destination. But there's still a handful of places in the world that can more or less be described as "the perfect sailing destination", even if they can't be logically ranked or rated against each other. We included the Bahamas on a list of the most beautiful places to sail in 2018, and will now expand on some of the things that make it such a nice getaway.
I know quite a few people who live in the Bahamas and I hear nothing but good things about this place! Saying this though, I recently came across an article titled The Bahamas' Tax System Explained, which seems interesting. It'll probably explain a lot about how this country has it all! Anyway, back to the sailing.
For us, it's basically the combination of world-class sailing areas, pristine beaches, and options for recreation and relaxation after a long day out on the water. If you're planning a whole sailing vacation and you won't be on the water the entire time, it's always important to consider what you might get up to when you've come in for the day and the sun goes down – and in this area, the Bahamas excels beyond some more remote island getaways. So, let's get to it!
Sailing Spots
The Exumas – This is a spot you'll find quickly if you research sailing in the Bahamas, because it's the home of the country's biggest annual regatta. It's a popular spot for this reason, as well as because the narrow strips of beaches with low green hills make for incredible backdrops.
It's also a great spot for sailing because of the Exumas Cays Land & Sea Park, which is protected by the government and has become a haven for recreational sailors. Frommer's says this area has the best waters for private boating.
Grand Bahama Island – This is a larger island that attracts a fair amount of attention among sailors largely because of some commercial activity. That is to say, there are some large vessels that tourists pay to sail around Grand Bahama Island. But if you're looking for a longer expedition, circling this island in a rented vessel of your own can be quite the experience.
The Abacos – The Abacos are a renowned boating area that do a nice job of combining commercial convenience with a wholly natural sailing experience. That is to say, some of the coves and miniature ports on these islands have marinas in them where you can dock and head to a low-key, gorgeous resort. But when you're actually out sailing, you can enjoy what's arguably the most beautiful place in all of the Bahamas (which, of course, is really saying something).
Recreation & Relaxation
Atlantis – The Atlantis casino and resort has become arguably the main attraction in the Bahamas. For whatever reason, the most renowned casinos in the world tend to be in mainland destinations like Las Vegas, Macau, and a few places in Europe. But among island destinations (and popular sailing spots) it's hard to find a better place than Atlantis for a little bit of relaxation at the end of the day. And frankly you don't even need to visit the poker tables if they're not your thing. There are spas, pools, luxurious rooms, and private beaches to enjoy. Or if you do enjoy casino games but just not casinos themselves, you may want to look at playing online casino phone games which have the added benefit of being playable from whichever location you choose.
The Dune Bar – It might not have a particularly original name, but this is one of the nicer places in the Bahamas for a nice meal and a beachside cocktail – which is really just about all you could want after a long day of sailing. It's located at the Ocean Club Resort, and generally regarded as one of the nicer bars on the islands. Just make sure you get some outdoor seating if it's a nice evening (as it usually is).
Rum Runners – Sure, it's a famous spot, and a little more touristy. But this Freeport bar and grill is an ideal spot if you just want to get off your feet and sip a drink out of a coconut after your day out on the water. It's also a nice place for a livelier night out if you happen to be with friends.