Claasen Shipyards in the Netherlands has delivered the 27.50-metre sailing yacht Acadia. This Truly Classic 90 is the 26th yacht designed by Hoek Design to be built at Claasen.
She features lots of new technology and some highly refined woodwork and outfitting, including first-rate installation of the systems and highly contemporary PLC designs.
Designer Andre Hoek says. "Acadia builds on previous successes by the Claasen team. She has raised the bar even higher in terms of quality and looks absolutely splendid."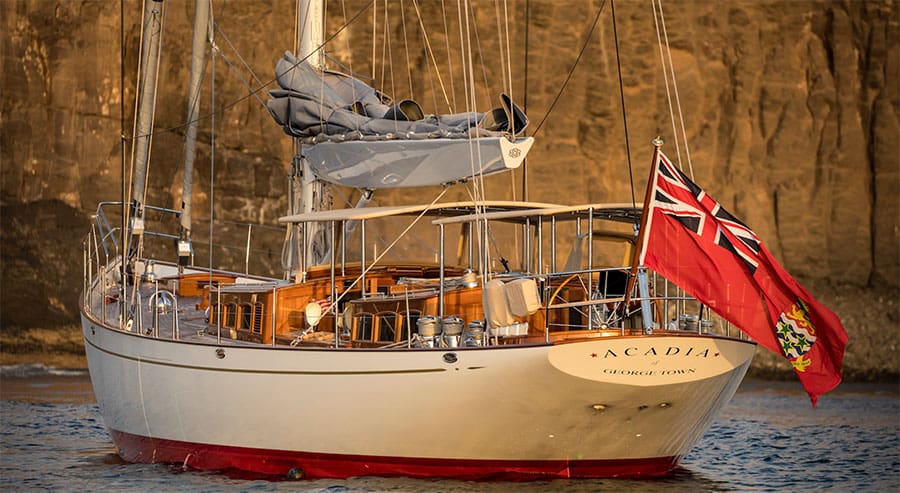 Another satisfied partner was Colleen Waguespack, responsible for the interior decoration. "Everything was carefully considered to get each detail right, including even the tray stitching. Fresh modern influences are combined with classic detailing, all crafted superlatively by Claasen."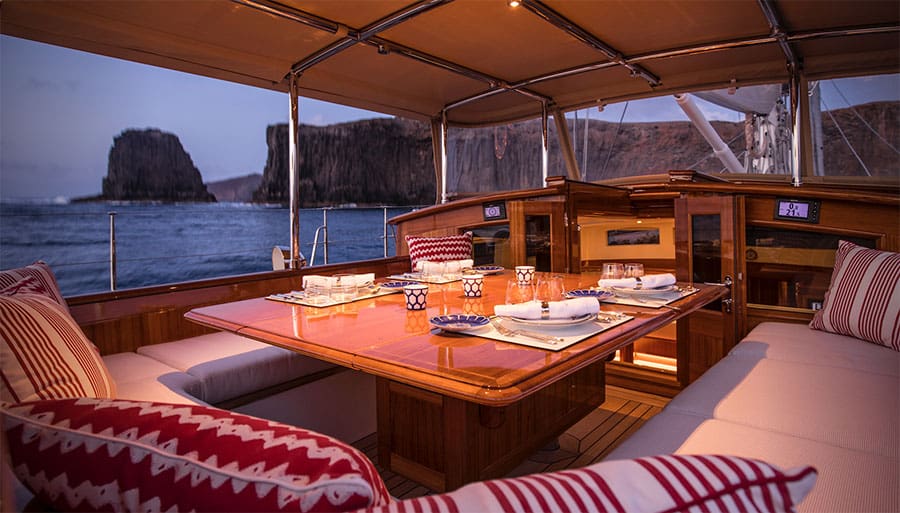 The 35.60 m keel-stepped mast and 11.40 m boom were made in carbon fibre by Hall Spars. The carbon fibre sail package supplied by Doyle includes a mainsail, yankee and staysail, plus a red & white top-down furling Asymmetrical A3 and a 580 m² A2.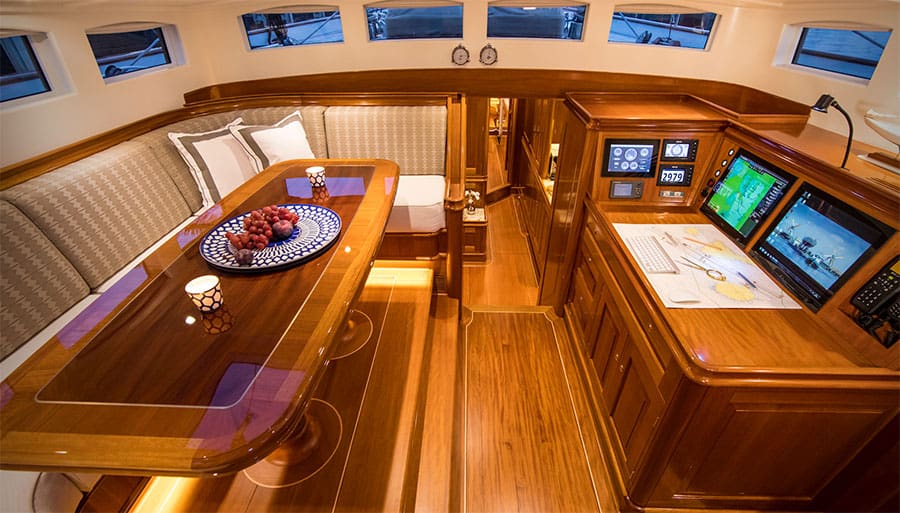 The twin cockpit arrangement comes into its own on Acadia. The centre cockpit is a fine place for socialising: the option to fully enclose the space with a bimini ensures a nice area to sit if it rains. A folding cockpit table with built-in fridge means guests can sail with the leaves down and get around the cockpit comfortably.