Breton skipper Jérémie Beyou crossed the finish line of the eighth edition of the Vendée Globe solo non stop around the world race at 1940hrs UTC this Monday evening 23rd January, four days, three hours, two minutes and 54 seconds after the winner, Armel Le Cléac'h securing third place.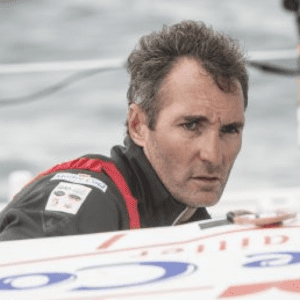 The 40-year old sailor who was forced out of the 2008-9 race and the 2012-13 race during the first weeks of both with different technical problems, completed the non-stop solo round the world race for the first time today after 78 days 6 hrs 38 mins and 40 seconds.
Up with the leaders from the start on Sunday 6th November, Jérémie Beyou, who struggled with numerous technical difficulties this time, has shown his considerable skill, determination and stamina. Indeed British skipper Alex Thomson, who finished second, earlier today confirmed he often felt threatened by the talented French sailor who is one of the few skippers to have won La Solitaire du Figaro, the French annual summer solo offshore stage series. Beyou was always there ready to pounce behind the two frontrunners.
He showed good all-round speed with his older, 2010 boat which was retro-fitted with foils. The Breton skipper achieved his goal by making it to third place and so all three top places in this race are taken by foil assisted VPLP-Verdier designs.
After winning the New York-Vendée transatlantic race last June Jérémie Beyou was tipped pre-start as a serious contender for a place on the podium in the 2016-2017 Vendée Globe.
This boosted the confidence of of the skipper who won La Solitaire du Figaro in 2005, in 2011 and 2014. His resilience and tenacity, honed in Le Solitaire and hard galvanised by his two previous failures in the Vendée Globe equipped him to cope with all technical hitches he would experience in this race.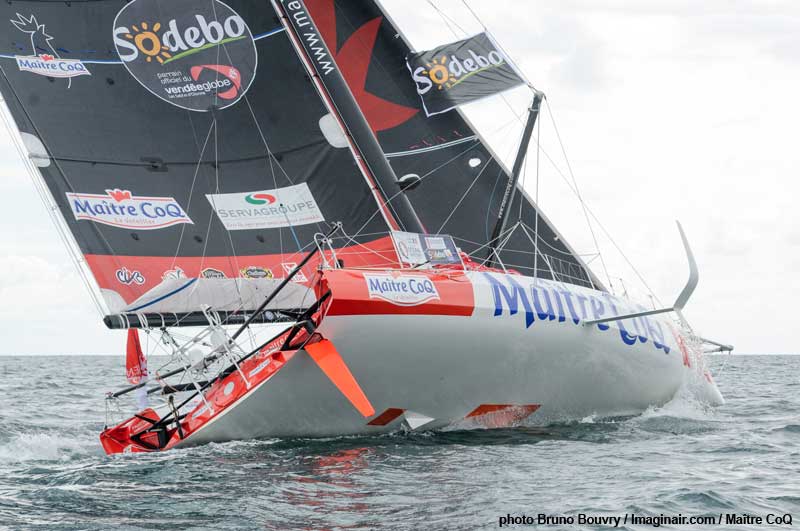 Two of his autopilots failed early on and then his Fleet antenna stopped working depriving him of a means of communication and preventing him from getting regular weather updates. Jérémie Beyou had to dig deep to hang on to the frontrunners. His troubles continued periodically.
"When my mainsail hook broke, I almost gave up. It was pitch black and I told myself I would never be able to repair it. Afterwards, I don't know where I got the energy, but I managed to do it. Each decent manoeuvre is a victory and you have to be pleased about that."