The three skippers in the Vendee Globe solo round the world race who are having to avoid the worst of the violent Southern Ocean storm all are deploying different strategies.




Two, Jean Le Cam in eighth and seventh placed Jean-Pierre Dick are headed in different directions as they outrun the worst of the winds nearest the centre of the low, while Yann Eliès in sixth has hove to and slowed right down – to just two or three knots at times – to hold a position which should ensure the strongest winds pass to his north.
Armel Le Cléac'h has come off much better than Alex Thomson in the low-pressure system that was holding them up. The Breton sailor has regained the lead he previously had over the British sailor. Banque Populaire VIII is almost 175 miles ahead of Hugo Boss, or around a hundred miles more than 48 hours ago and almost as far ahead as three days ago.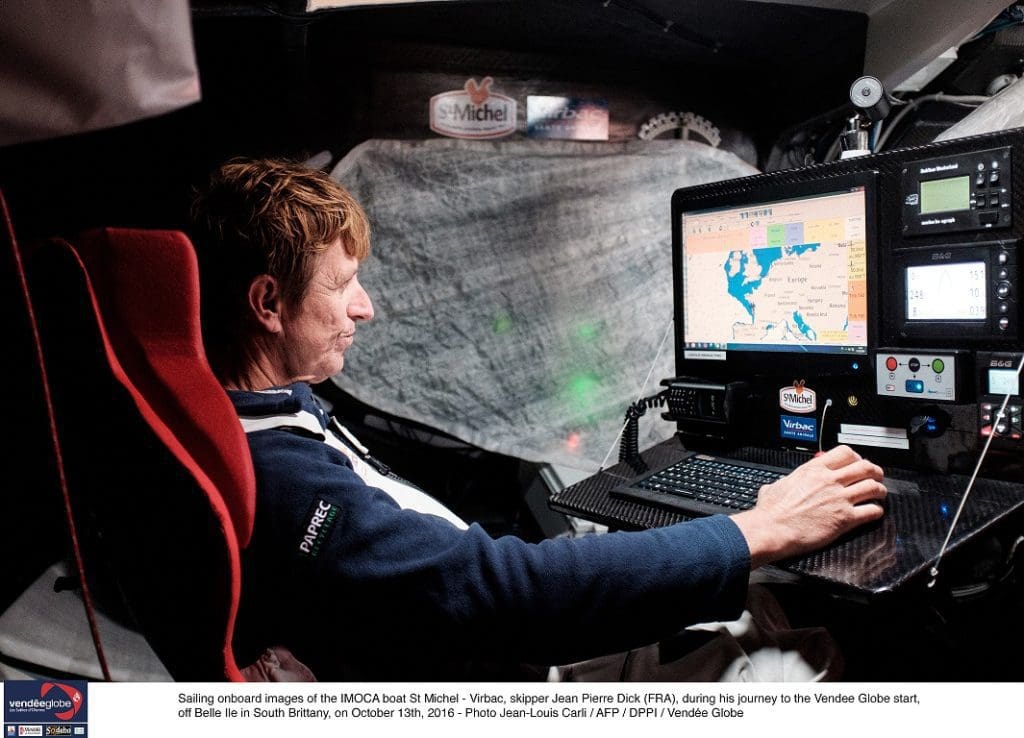 The battle for third place continues between Paul Meilhat and Jérémie Beyou. Jérémie has regained around thirty miles from Paul in the past 24 hours, but SMA is still just over 85 miles ahead of Maître CoQ. Both of them have managed to get ahead of the deep low. They already have a lead of 800 miles over Yann Eliès in fifth place and this figure will grow because of the storm blocking those behind.
For the meantime the prudent trio, Dick, Eliès and Le Cam have put performance to one side and are prioritising looking after their boat and themselves. Jean-Pierre Dick has chosen to go a long way north. He has said he will pass through the Bass Strait between Tasmania and Australia, but the recent weather files show the low moving east faster than predicted and the area of strongest winds – 50-60kts – passing to the south of Tasmania this evening.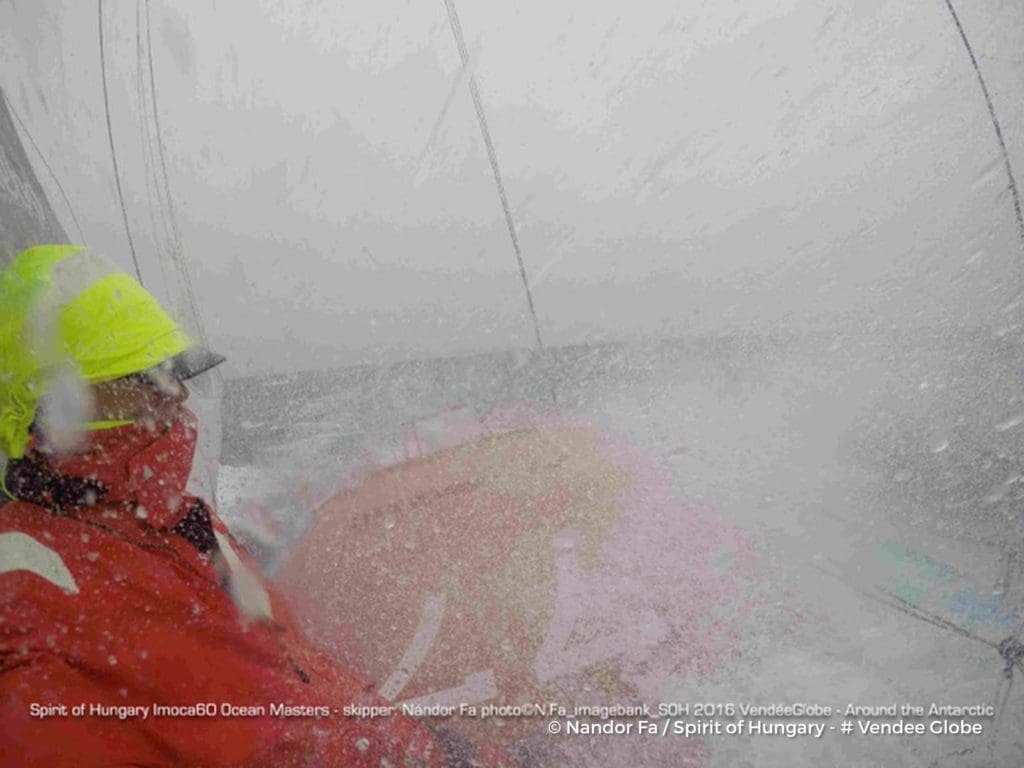 Jean Le Cam has slowed and stayed south, looking to pass under the bullet of violent winds but still has 30-35kts of wind this morning. He may be the one to gain the most here, but only in relation to Eliès and Dick and not the others. Eliès has sailed just 120 miles in the past 24 hours, while Jérémie Beyou covered 380. The cost is high. In terms of the race itself, the situation clearly gives an advantage to the boats out in front.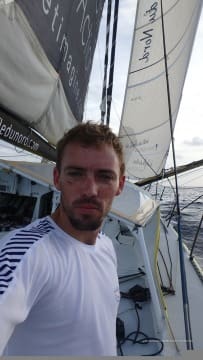 Thomas Ruyant (Le Souffle du Nord pour le Projet Imagine) may also make gains narrowing the gap, even if he is still some 600 miles behind Jean Le Cam this morning. The same is true for Louis Burton (Bureau Vallée), who is in front of the pack in the Indian Ocean and should be the next to cross the longitude of Cape Leeuwin in two days from now.
Back around the Kerguelens, they are preparing to deal with another low-pressure system, which is why some skippers like Eric Bellion and Pieter Heerema are starting to head further north. What they are about to face is certainly not as nasty as what is developing south of Tasmania, but it will be far from comfortable. Eric Bellion is playing it safe, telling us "I prefer to sail a greater distance than face 55 knot gusts with 6-8m high waves."