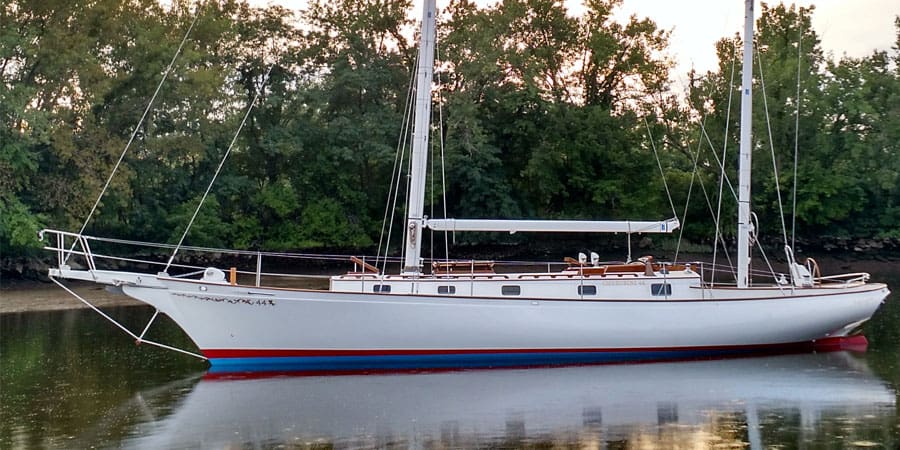 Do you remember Alliance, the only Cherubini 44 with a single-part fiberglass deck built with the strength and integrity of true wooden boats (Here our article)? She is almost finished and on her way to Naples!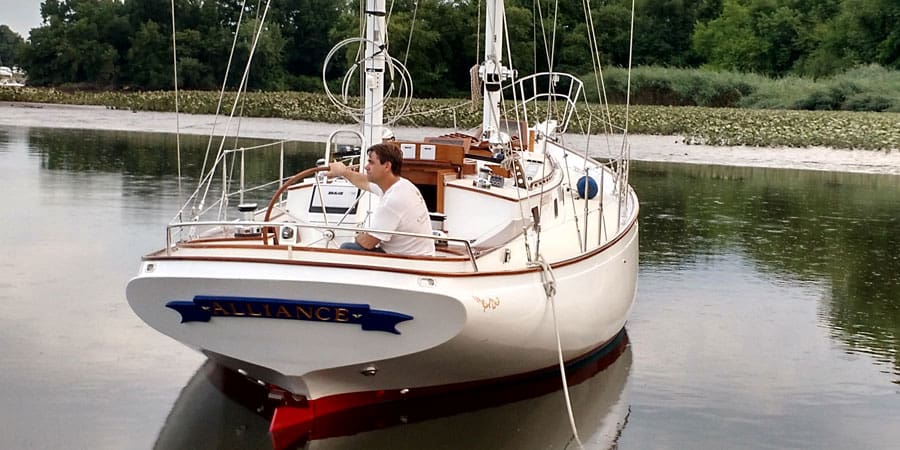 Carl Adler's Sail Calculator computes that the Cherubini 44 has a "Motion Comfort" index of 42. Well known contemporary boats of similar size rate an index of only the high 20s. These numbers mean that the Cherubini 44 has slower rolling and pitching motions. The hull slices the water instead of pounding it. Also, the cabin sole is well under the water line and bunks are near the water line, where boat motion is the least. Sailors who have ventured to sea in a modern, wide, shallow hulled boat will sense the difference immediately.
Down below decks is a beautiful crafted cabin. Interior configuration of the Cherubini 44 can be custom designed to meet the owner's needs, including an abundance of hanging lockers, cabinets with drawers, and additional stowage. These classic luxury yachts are finished with the finest wood interiors with cane locker doors.
The aft cabin can be arranged either with two single berths or with a double berth on one side and lockers and drawers on the other side. Above the engine cover is a navigation area. A folding navigator's seat is provided.