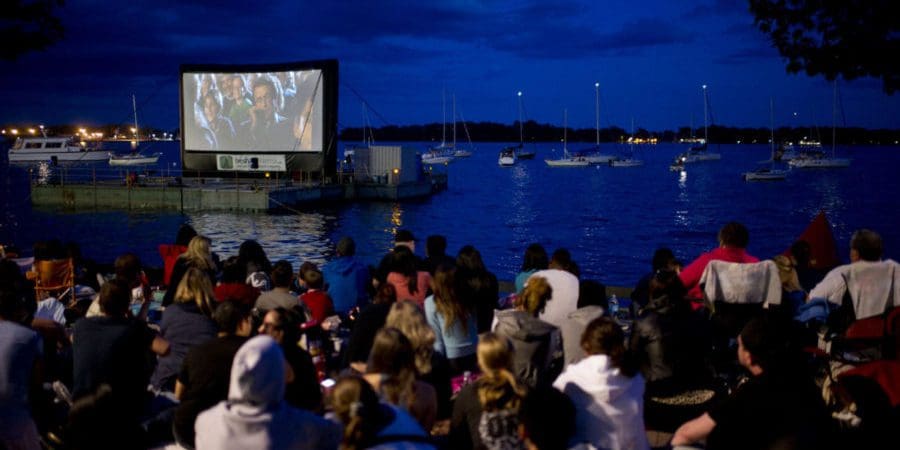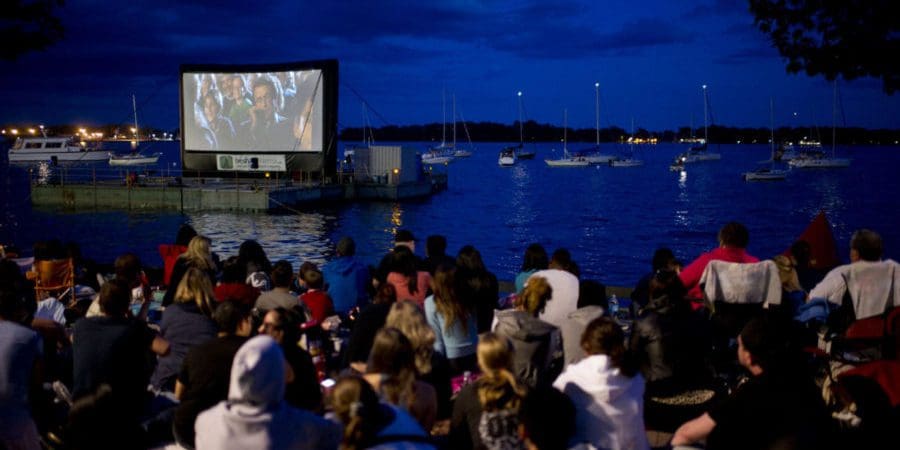 PortsToronto presents Sail-In Cinema™, the world's first two-sided floating movie experience.
On August 18-20, 2016 Canada's Sugar Beach will transform into Toronto's largest outdoor theatre. Movies will be shown under the open skies on a two-sided screen set atop a barge in Toronto Harbour. You can watch movies for free from Sugar Beach or Lake Ontario.




If you've got your sea legs, you can come to the movies by boat and drop anchor. If you're a landlubber, bring a chair, a cushion or a picnic blanket.
The inaugural Sail-In Cinema™ was held in 2011 to mark PortsToronto centennial year. Sail-In-Cinema 2015 was the largest on record with over 11,000 people on-land and over 100 boats in attendance over 3 days.
Sail-In Cinema™ is now a permanent fixture on Toronto's summer calendar.
---