People
Australian sailor and Dog Rescued following Months Surviving on Raw Fish and Rainwater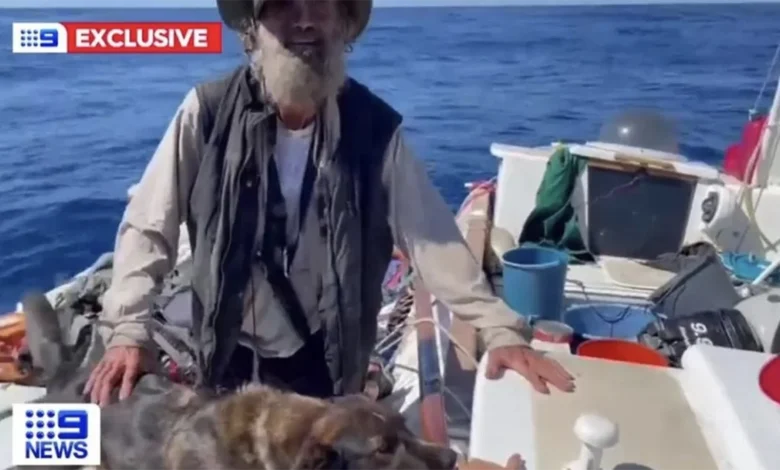 An Australian sailor and his dog survived two months alone at sea after a storm left them stranded in the Pacific Ocean.
Sydney resident Tim Shaddock, 51, and his dog, Bella, were rescued from their crippled catamaran on Thursday by a tuna trawler, reported Australian outlet 9News.
Shaddock left La Paz in Mexico in April and was attempting to reach French Polynesia, more than 5,000km away, when his boat was damaged by the storm.
The pair were rescued after a helicopter conducting surveillance for a Mexican fishing trawler found them on 12 July.
To stay alive, they ate raw fish and drank rainwater, and hid under the boat's canopy to avoid sunburn, Shaddock told 9News.
Two months later, they were discovered off the coast of Mexico by a helicopter that was accompanying a tuna trawler, 9News reported.
When he was found, Shaddock was wearing two hats to shield himself from the sun, and sported a dense, bushy beard that people have compared to Tom Hanks' look from the film "Castaway."
The sailor's doctor told the outlet that Shaddock had "normal vital signs" and didn't suffer any major injuries. Bella was also found in good health, 9News reported.