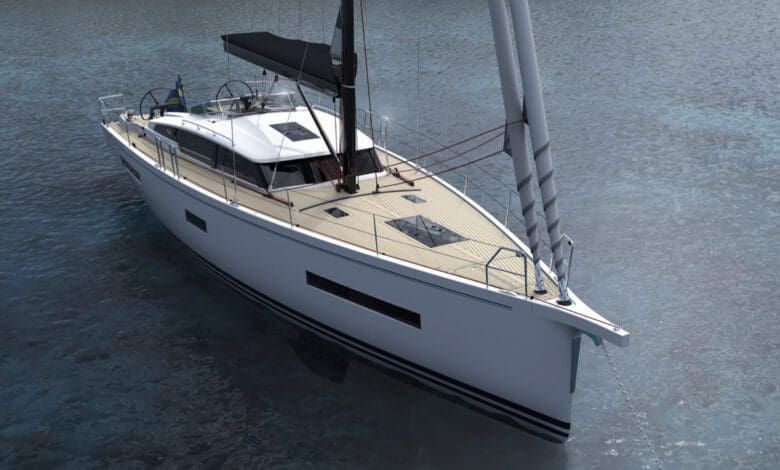 Ben Rogerson Yacht Design unveils the first details of the new project in collaboration with Sweden Yachts Group: the new CR Yachts flagship – CR490DS, Deck Saloon Blue Water Cruiser.
Boat two is sold, and the mould production is now well underway at the Sweden Yachts Groups facilities in Kungsviken.
The CR490DS has been developed to encompass all the attributes associated with exceptional blue water cruiser sailing characteristics. From the initial brief, the ambitious task was to achieve the best performing blue water yacht in her class.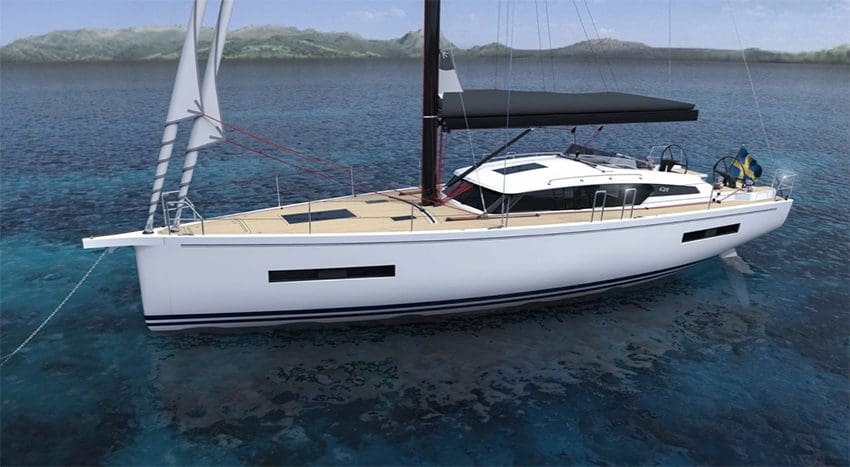 The aft cockpit design of the CR490DS has been developed to achieve a spacious yet protected seating area, incorporating a glass windshield and bimini to shelter the crew from the elements whilst on long passages. The deck layout has been conceived with sail control and ergonomics at the heart of the design philosophy, ensuring ease of control whilst undertaking sail changes or reefing, as well as general trim and manoeuvring.
"We are very proud to be working with Mattias and Sweden Yachts Group in the development of the new CR490DS. CR Yachts have a long-standing history of producing exceptionally crafted bluewater yachts with uncompromised sailing performance. This ethos aligns fully with our own as a high-end yacht design firm and it is clear our collaboration of experience and skills has resulted in a very exciting new design", says Ben Rogerson, BRYD Director.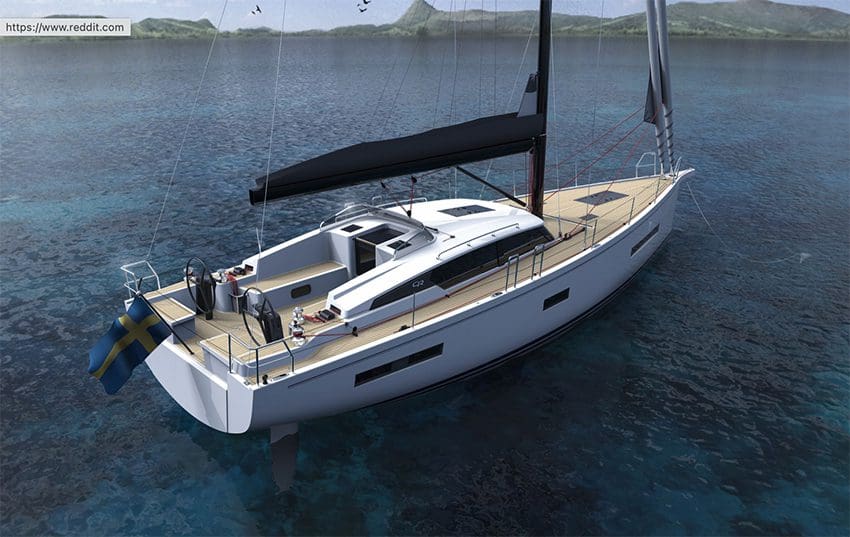 Below deck, the layout has been developed to achieve an innovative deck saloon layout with options for customised cabins and utility rooms. Synonymous with the CR Yachts range standards, the interiors have been detailed to a very high standard with a careful selection of wood grains and materials for a superior interior finish.
The standard design supports a light oak silk varnish finish for the global fit-out with cladded hull sides bringing a rustic homely feel to the spaces.
The sail plan and riging have been developed to enable performance with ease of handling. Adopting underdeck furling systems and the option for in-mast roller reefing for push-button control