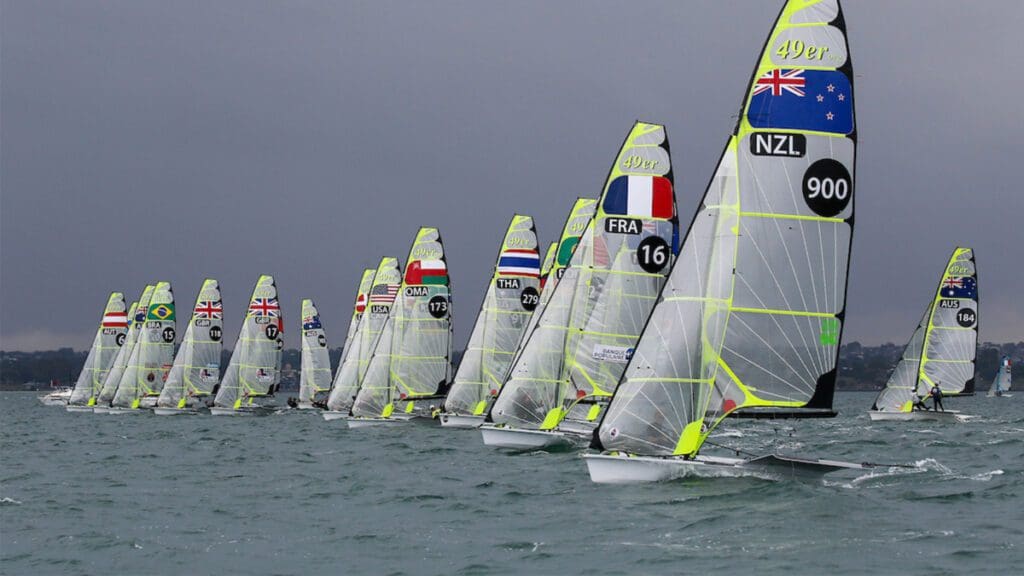 Peter Burling and Blair Tuke from New Zealand dazzled to win another 49er world championship, the sixth for the magic combo, which is easily a class record.
49er – six world championship titles to Burling & Tuke
An integral part of the Emirates Team New Zealand America's Cup defence team, Peter Burling and Blair Tuke went into the final double points gold medal race on Saturday February 15, 2020 with an 18-point advantage, but still posted a fourth to wrap things up cleanly.
Second by 20 points was the Spanish pair of Diego Botin and Iago Lopez Marra and third by a margin of two points were the Germans, Erik Heil and Thomas Ploessel.
"We put together a couple of good ones this morning so we could be a bit more relaxed in that last one," Burling said. "Being an Olympic year it's a good one to win."
Tuke had this to say: "We've really stepped up in some areas this week. We'll enjoy this win as they don't come that often."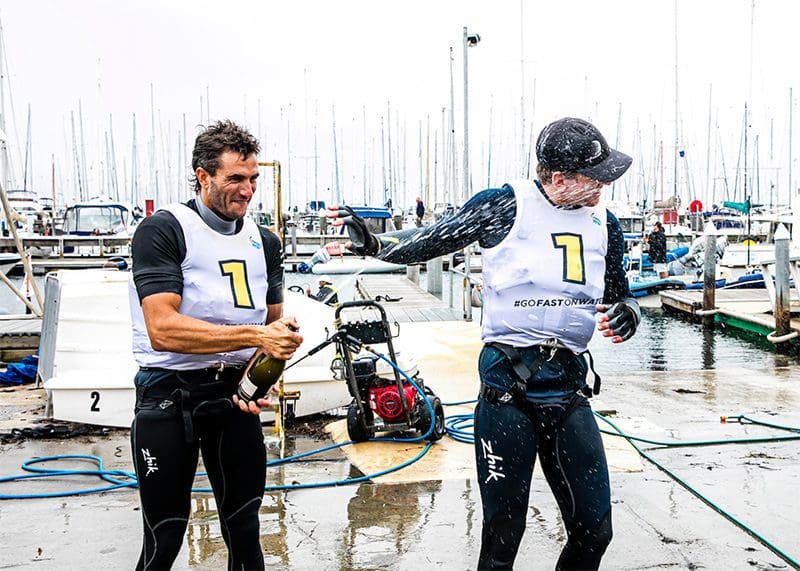 When asked how they will balance an Olympic and America's Cup campaign for the second time, Blair commented: "We'll just keep going as we've been going, and enjoying both. We've had more than a solid year of doing both campaigns; before Rio it was the same."
Burling/Tuke began the medal race on port tack at the boat end and showed great speed, especially downwind. They remained strategically cautious, avoiding any risk to their commanding first.
Heil/Ploessel put together a strong start mid-line and were fast upwind. They went on to bullet in the medal race, giving them the bronze, while the Austrians Benjamin Bildstein and David Hussl were left reeling after a penalty call at the start.
Bildstein/Hussl, who were first on the leaderboard prior to the final day of racing, couldn't close the gap on the racetrack and missed out on the top three by one point.