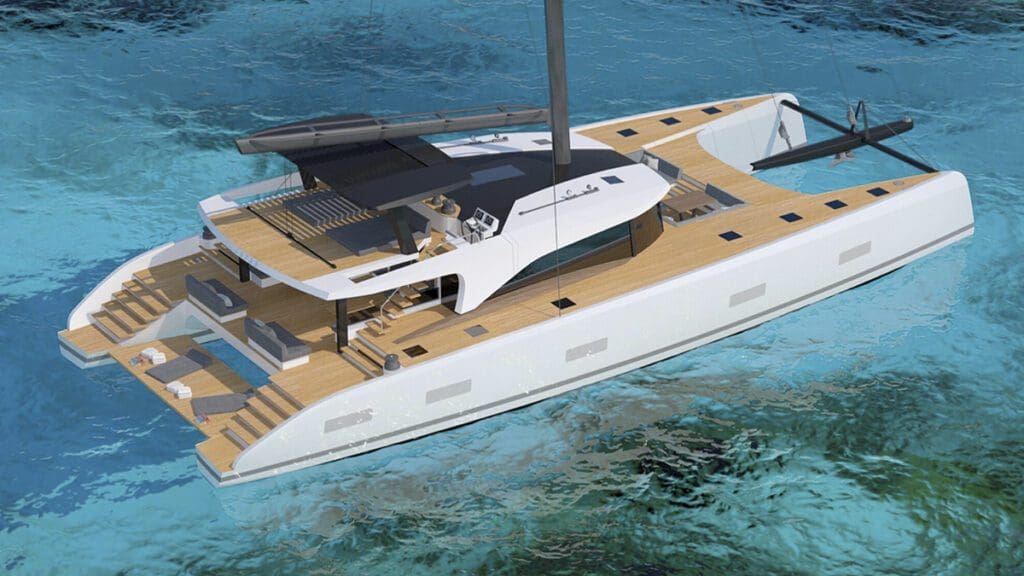 The new SWCAT90 project has been unveiled during a press conference at Boot Dusseldorf 2020. This 27m sailing carbon composite catamaran combines the attributes of the Southern Wind monohull yachts into a versatile catamaran design.
The SWCAT90 concept has been developed in collaboration with the Italian studio Nauta Design, who were responsible for the interior and exterior design and styling. Berret-Racoupeau, the French catamaran specialist design firm, conceived the naval architecture.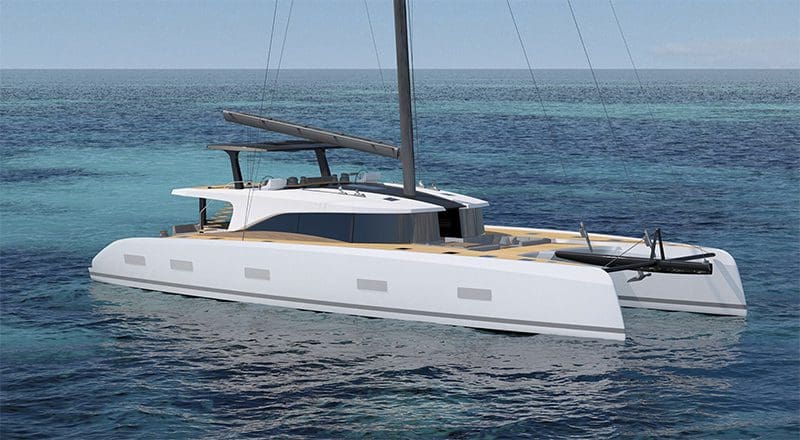 Southern Wind's Commercial Director Andrea Micheli explains the motivation to develop the SWCAT90: "We began by examining what a yachtsman is expecting on their yacht and identified four main requirements. Escape, or the desire to get away from everyday life. Performance, the thrill of true sailing and a connection with the sea. Comfort, the ability to explore the seas with friends and family in privacy on a luxurious and reliable vessel."
"Importantly, these objectives must be achieved with an environmentally conscious approach, with reduced dependency on fossil fuels and more focus on well-being."
SWCAT90, based on a versatile platform
The SWCAT90 has been developed as a versatile platform that can be tailored to an owner's wishes and allows for a high level of customization. Whether an owner's priorities are high performance, eco-friendly sustainability or to have a luxury charter yacht, the SWCAT90 can be adapted to achieve the owner's expectations.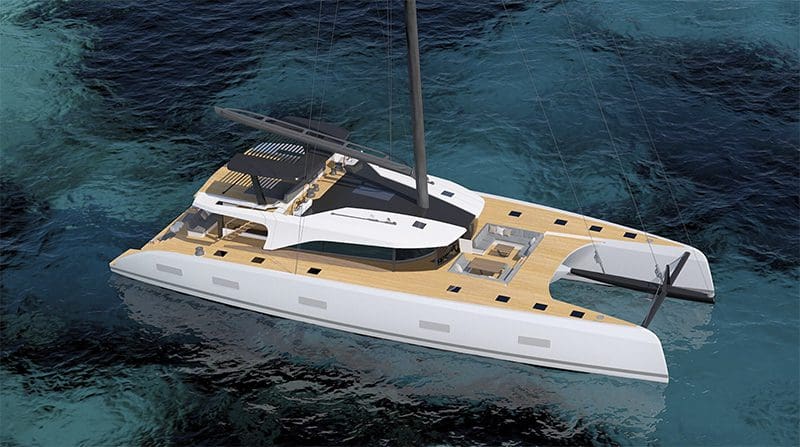 Carbon fiber sandwich and infusion technique
Hulls, bridge deck and superstructure will be constructed in carbon fibre sandwich utilizing the infusion technique. Marco Alberti, the SWS General Manager explains this approach: "The construction process of this catamaran will apply the same techniques as our monohulled yachts by using several moulds, allowing versatility of design modifications and to achieve high quality in an efficient manner."
The SWCAT90 will not be only a fast catamaran, but also a comfortable yacht. Olivier Racoupeau says: "The design is based on our latest shapes in terms of efficiency by combining a maximum waterline length, moderate waterline beam and reduced wetted surface to strike the right balance between performance and interior volume."
Racoupeau developed two sail plans to appeal to the varying expectations of potential owners. For the appendages high-efficiency curved daggerboards with T-rudders offer an increase in boat speed while improving comfort by reducing pitching in rough conditions.
The design? By Nauta, of course
It seems that the space and volume available on a catamaran of this scale (27m) is comparable to a 39m monohull. Massimo Gino, from Southern Wind long-term partner Nauta Design, adds: "With 171m2 of interior floorspace, the SWCAT90 will feature vast saloon area of 45m2 with 360o panoramic views. The deck space, including the flybridge and two cockpits is an impressive 207m2, an increase of 50% from similarly sized monohull."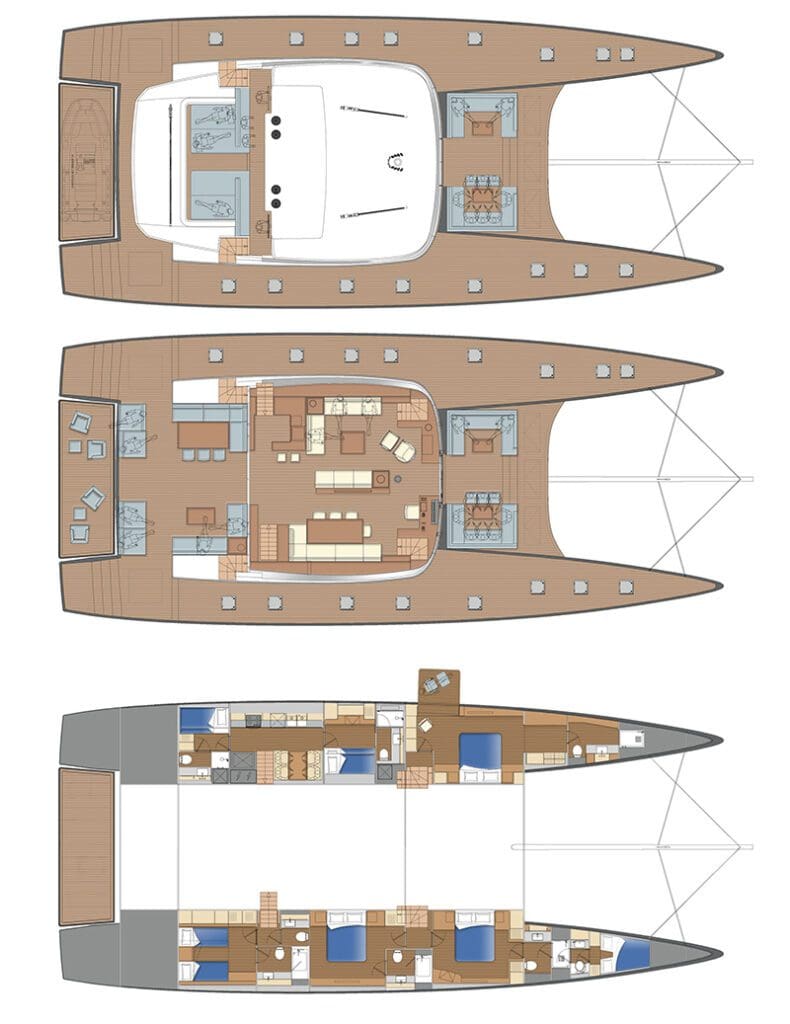 "In developing the interior and exterior layout we gave the same attention to the privacy and comfort of both guests and crew" continues Massimo Gino. "The interior layout sees four guest cabins plus two or three crew cabins, with the crew quarters separated from the luxury guest areas to allow for maximum privacy."