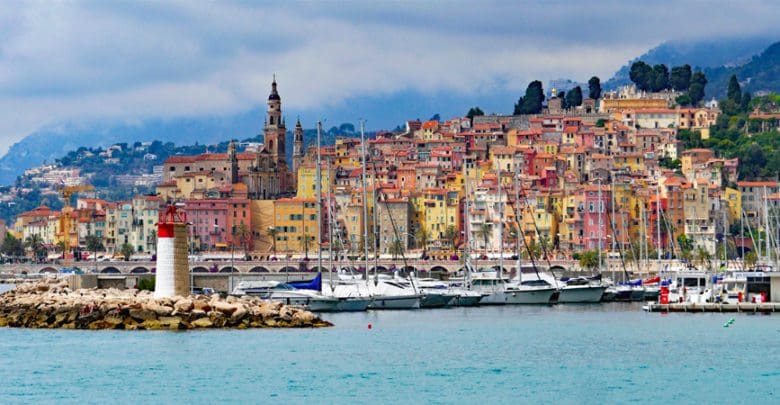 What comes to mind when you think about touring France? Visiting the tall monuments in France, right? Well, once you are through reading this article, it's likely that you'll have changed your perspective. Now, the best French tours are best done on the waters of France. This is because much of French history, heritage, and culture occurred along the French waters. In addition to this, French people love their rivers. This means that you'll find most of the well-known attraction sites, vineyards, towns, and nature along the French rivers and canals. Are you ready for cruising French waters?

Cruising the French waters is increasingly becoming popular and a major tourist activity that is a favorite to both the locals and foreigners. The best thing about cruising is the fact that you get the most of the tours. In addition to this, it's at a softer pace, allowing you to get on and off as the cruise drifts. Needless to mention is the fact that you also don't have to use your maps or GPS, and, you'll be wining and dining at the same time.
Now, as you plan to spend your vacation in France, why not opt for the cruise tours? There's probably no better way to explore the immense beauty than going to your vacation on a cruise ship. And in case you didn't know, the opportunities for great fun and deep enjoyment, as well as romance, are endless in France.

Here are some of the best places to go and what to see while there.

Paris – Stay and have fun in the city of love
Let's start off this tour by visiting the City of light, love, and romance. You'll not miss the iconic Eiffel Tower that endears Quasimodo. Paris is also home to Mona Lisa, the romance-filled Sacre Coeur, and beautiful Versailles. It also happens to have some of the best holiday rentals, villas, and holiday homes, which puts taking a holiday to France at the top of many people's bucket list. You'll be spoiled for option in determining what to do here. Paris is also lined with the best restaurants serving gourmet cuisines that are to die for. If you've never tried the famous pistachios, then you're in luck here.

Canal Du Midi
This is Europe's oldest waterway and definitely needs no introduction. This navigable river has for the longest time been the largest tourist attraction sites in France. It's the best for both self-drive boats and hotel barges. Here, you'll need no cameras to capture your memories as most will linger in your mind for a lifetime. Experience the French countryside along your way and the best highlights that include the tightest canal ever built, Tunnel de Malpas. Here, even the most seasoned canal goers find it challenging. Don't forget to count the bridges as they'll add up to 126 bridges in total along the 260 km stretch. This canal joins the Atlantic with the Mediterranean, hence its significance.

Now, don't forget to tour the Carcassonne, a major historic attraction site on Canal du Midi. It was restored to bring back to its original form. This medieval fortress are well admired as the walls stretch further into Europe. Enjoy the picturesque ramparts, battlements, and turrets as well as the magnificent sweeping countryside.

Burgundy
The simplicity of Burgundy will amaze you. When it comes to size, it's relatively small, nevertheless, you'll be surprised by the scenic views. Along the cruise, you'll spot old monasteries, medieval abbeys, and of course, wine presses. As expected, you'll taste some of the best wine on the Route des Grands Crus. It's known to be the oldest wine route in the country. So, don't forget to bring souvenirs. The route covers around 60km of the most spectacular landscapes, ancient villages, and vineyards.

What to Do While On the Cruise Ship
Sip Champagne in the Hot Tubs
There's nothing as fun as having your best time while on the go. Cruise ships provide luxury at its best. So as you pack for the tour, don't forget your swimsuits. Most cruise ships have hot tubs, but it's important to inquire if they are reserved for special interests.

Touring the Country Sides on Bikes
As we had earlier mentioned, cruising allows you to get on and off in order to experience the most proximal sites. In addition to this, most towns along French waters are adorned with bicycle friendly town paths. You'll, therefore, get to experience scenes, sights, and sounds at a closer range.

Wine Tasting
French people are well known to love their wine. So why not do as the Romans do. As you cruise the region, you'll get to be treated on excursions that lead you to prestigious wineries and vineyards. In most of these tours, experience the once in a lifetime wine tasting experience accompanied by some of the best French delights.

How to Travel In Style
Big Cruise
This is the most luxurious option that provides you with lots of comforts. You may be many on the ship, but the cruising company will ensure that they maintain a stellar reputation for services offered. But before you book, it's important that you check online reviews and testimonials. The cost is usually determined by the length of time the cruise lasts.

Barge Cruising
This mode of transportation has over recent years become so popular in France. They offer the best transportation services, especially along small rivers and canals. So, for those who would want to explore the interior parts of France, this is your best option. Barge cruises offer a homey experience because they can only accommodate smaller groups of people. They may scale down on onboard entertainment, but you'll still benefit from sumptuous meals served. Barge cruise services cannot be compared to those of larger vessels.

Self-Drive Cruises
This option is gradually gaining popularity. It's the best option for family vacations. They are usually rented out to individuals or for several families, mostly your best friends or relatives. With this option, however, you need to have some basic training and no special requirements or permits required. Self-drive cruises allow you to be in total control of the whole trip. Additionally, you have the benefit of preparing your own meals in the fully equipped kitchen on board.

France, being the largest country in Western Europe, is the most visited tourist destinations in the world. Rich in both history and culture and bursting with delicious foods and drinks, you'll not go wrong in France. There are so many spots to tour on a cruise. This means that you need to do extensive research on places you'd like to tour. We have, however, narrowed down your search, providing you with the best options on the French cruise tour bucket list.