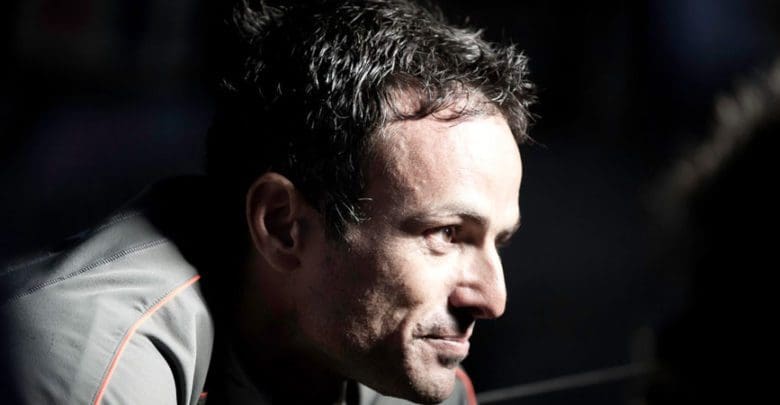 Dongfeng Race Team announced that Franck Cammas (FRA), the skipper of the winning boat in the 2011-12 Volvo Ocean Race would stand in for injured navigator Pascal Bidegorry.
"Franck is joining the crew because of Pascal's injury, which is not good news for us because Pascal has been a key element of the team since the beginning," said skipper Charles Caudrelier. "Franck was available and he was ready as a back-up – we had already spoken about his wish to participate if he could help.
"I am very motivated to do a leg of the Volvo Ocean Race and it is obviously with Dongfeng that I feel most at ease, culturally and in terms of the people on board," he said.
"Being a crew member, instead of a skipper, is not the most natural situation for me but the team's performance comes first and we are in line with Charles on that," Cammas added. "Charles is a friend, we have our story together which allows us to communicate well with each other."
The full Dongfeng Race Team crew list is as follows: Charles Caudrelier (FRA) – skipper, Franck Cammas (FRA) – navigator, Daryl Wislang (NZL) – watch captain, Jeremie Beyou (FRA) – watch captain, Carolijn Brouwer (NL) – trimmer, Justine Mettraux (SUI) – trimmer, Kevin Escoffier (FRA) – bowman, Chen Jinhao (Horace) (CHN) – bowman & Jack Bouttell (AUS/GBR) – bowman.
Also on Friday, Team Brunel announced America's Cup winning sailors Rome Kirby (USA) and Sam Newton (AUS) would join the team, in addition to race veteran and match race champion Sally Barkow (USA) who is replacing the injured Annie Lush, and the Danish sailor Jens Dolmer, who has sailed with skipper Bouwe Bekking on many of his campaigns.
The foursome are replacing Louis Balcaen, Annie Lush, Alberto Bolzan and Peter Burling in a big crew swap, some of which was scheduled, and some of which was forced due to injury.