If a great sailing expert like Tommy Moscatelli writes to you and says, "Hi Ale, have you seen this boat? It's a really interesting project," you just have to look deeper. This is how I met Daniele Vitali, the creator of the legendary O'pen BIC and father of the "Maverick", a dinghy (but not only, as we shall see) 3.34 metres long and 1.26 wide, which holds four different souls.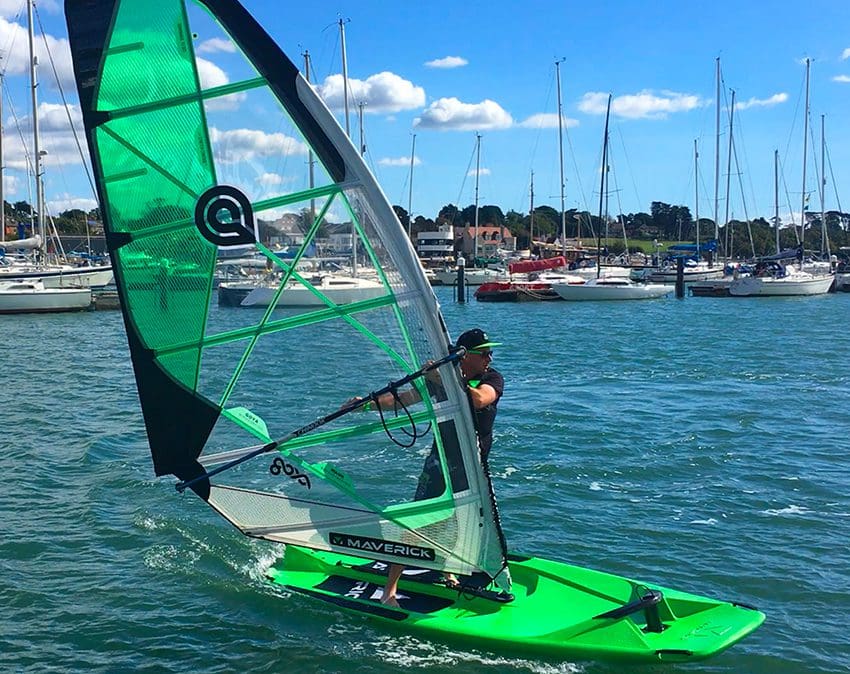 "When I came up with the idea for the Maverick, I worked alone for five years to create prototypes that could be tested," says Daniele Vitali. "I've always been fascinated by the world of dinghies and I wanted to create a product that would be fun, that would bring more people into sailing and that would sail in a wide range of conditions."
At a time when the dinghy market seems rather static, Maverick has a feature that makes it unique and innovative: it is a project… with four souls! Yes, because it can be used as a classic dinghy while sitting, or standing, or even as a windsurf with a dedicated rig. What if the wind just won't show up? Simple, a paddle kit allows it to be used as a SUP!  Maverick is really easy and no particular athletic skills or great experience are required to enjoy strong emotions on the water.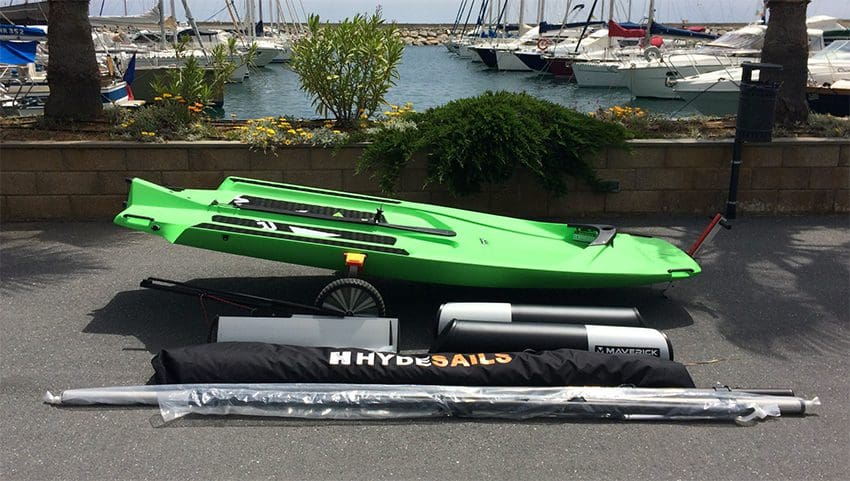 "The idea for the windsurfing version came from Glen Truswell, former International 14 world champion, who was responsible for the engineering. An ideal solution when there is little wind to continue the fun of Windsurf Cruising. We worked hard on the design, right down to the smallest details and extensively tested each phase of the project."
The dinghy weighs 43 kg and is made of polyethylene. It is maintenance-free and its compact size makes it easy to transport in a car. Made in England, Maverick has a Selden aluminium centreboard, rudder, mast and boom.
The dinghy version has two types of sails, both designed by Hyde Sails: a reducible 5 square metre sail and a more high-performance 6.2 square metre battened sail.
Its price, considering its construction features and careful design, starts from 2600,00 £ Ex works.
For more info:
Official Website: https://www.maverick.world
Daniele Vitali official website: http://www.vitalidesign.com
YachtSynergy official website: https://yachtsynergy.it