The 75.13-metre sailing yacht known as Enigma and Phocea caught fire this morning off an island near Langkawi, Malaysia. While at anchor less than one nautical mile northeast of Pulau Singa Kecil (Lion Island), the 530 GT yacht was tended to by the Malaysian Maritime Enforcement Agency (MMEA), who rescued seven crewmembers who are reported to be safe and uninjured.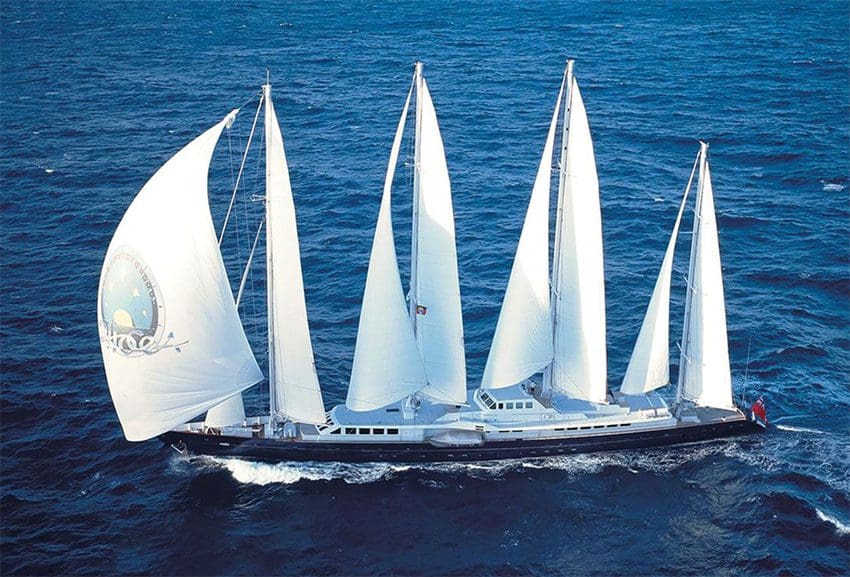 The 75.12 metre Phocea was first built in 1976 for single-handed yachtsman Alain Colas as Club Mediterranée. In 1986 it was converted into a cruising yacht for French entrepreneur Bernard Tapie.
The yacht was then sold to Mouna Ayoub in 1999 and modernised during a refit at Lürssen. The yacht was sold again in 2010 to her current owners.