British boat building company Oyster Yachts, established in 1973, has gone into liquidation. KPMG Restructuring has been appointed the administrator to Oyster Marine Holdings Limited, the holding company for Oyster Yachts.
Oyster Yachts, based in Southampton (UK), has collapsed with 400 employees expected to lose their jobs.
A statement posted on the company's website, from chief executive David Tydeman, said: "It is with sincere regret that we advise that the company has been unable to secure financial support to enable it to continue to trade at this time and it is looking at all opportunities available. Further information will be issued as soon as we can."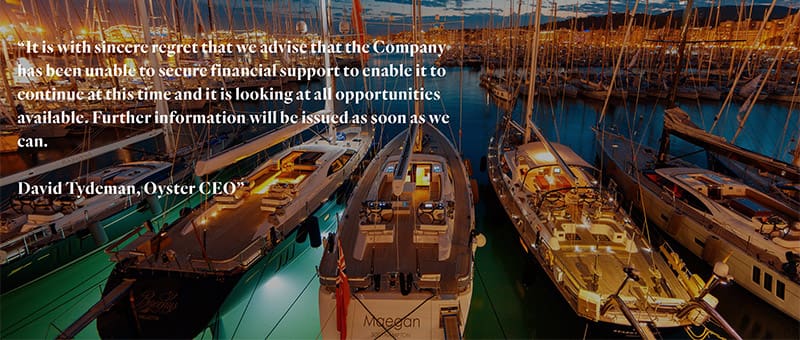 Only last month, Oyster launched its latest model at boot Düsseldorf 2018, the 75ft Oyster 745, the largest sailing yacht at the show. At the same time, the company announced it had a record order book for 2018.
"We are going to conclude the next steps day by day and we are chasing every option available to use. We've had to stop boat building at the moment, close the doors and we are just trying to protect the building, the assets and everything else. Our priority right now is our staff and boat owners," concludes Tydeman.