Emirates Team New Zealand will begin their fight for redemption from San Francisco today when racing kicks off with America's Cup finals in Bermuda.
"This is the moment we have all been waiting for. Everything we have been working so relentlessly towards over the past four years has been focused on this date", said Glenn Ashby. "It really is hard to reconcile everything we have been through as a team since San Francisco. We've had so many ups and downs, but everything that has happened has really made this team such a strong and unified group over that time and every team member is looking forward to it. You can sense the increase in intensity around the base. It is race time."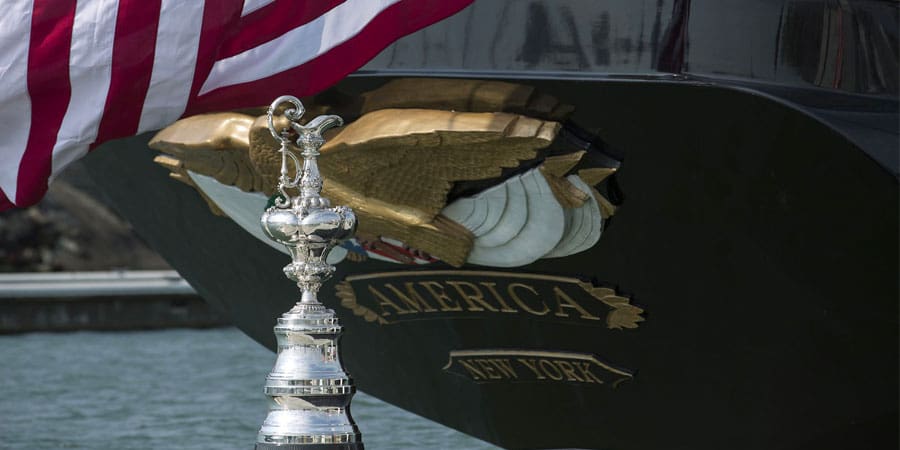 WHAT HAPPENED 4 YEARS AGO
It is a moment in history most Kiwis would prefer to forget.
Four years ago in San Francisco, Oracle Team USA engineered one of the biggest comebacks in the history of sport to defend the America's Cup against Team New Zealand. Down 8-1 and one loss away from handing over the Auld Mug, the US syndicate rattled off eight straight wins to secure a 9-8 triumph and retain the prized piece of silverware.
On 18th September 2013 Emirates Team New Zealand moved into a seemingly unassailable 8-1 lead against ORACLE TEAM USA in the America's Cup Match presented by Louis Vuitton in San Francisco, USA, a series of match races that would be won by the first team to nine points.
Spirits in the US camp could have sunk. Just one more win for the Kiwis and the America's Cup would be heading back down to New Zealand, but Jimmy Spithill and his crew never thought for a single second that the fight was done. They lined up again the next day, the 19th September, and suddenly the fightback started. 8-2.
8-3 on the 20th, 8-4 and 8-5 on the 22nd, and then 8-6 on the 23rd. By this point people around the world who had never watched sailing were gripped by the story unfolding on the west coast of the USA as the battle on the waters of San Francisco Bay started to transcend the sport of sailing. This was truly epic, two teams, incredibly closely matched in terms of performance, experience and abilities, with the smallest of margins counting for all that mattered in each race, and then suddenly, with two races on the 24th September, it was 8-8.
ORACLE TEAM USA had won seven consecutive races and it would all came down to the final head to head on September 25th.
A thrilling battle ensued, Emirates Team New Zealand seizing the early advantage, but Jimmy Spithill and the ORACLE TEAM USA boys fought back, and finally, after 19 races, they crossed the line first, retaining the America's Cup 9-8.