"Day after": The ugly Damage on the RM1350 saved last week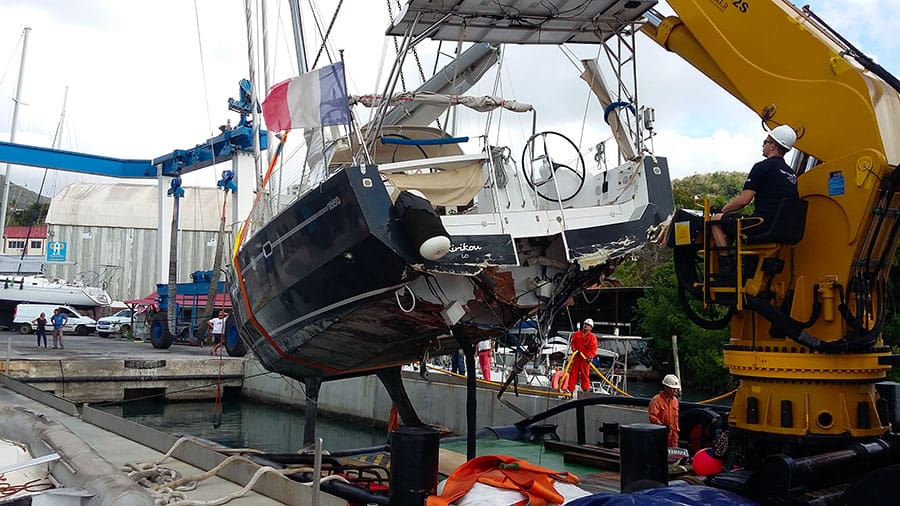 Do you remember the French sailing yacht saved last week from the rocks in Ladder Bay?
The French crew left the yacht for a 3 day land break on Saba, after 6 months of sailing. Unfortunately, because of the adverse weather conditions, the mooring line got caught under the bilge-keel and rudder, chafing through it by the constant wave action.
We received yesterday the "day after" pictures (thanks to Yacht Synergy). Really a bad show…