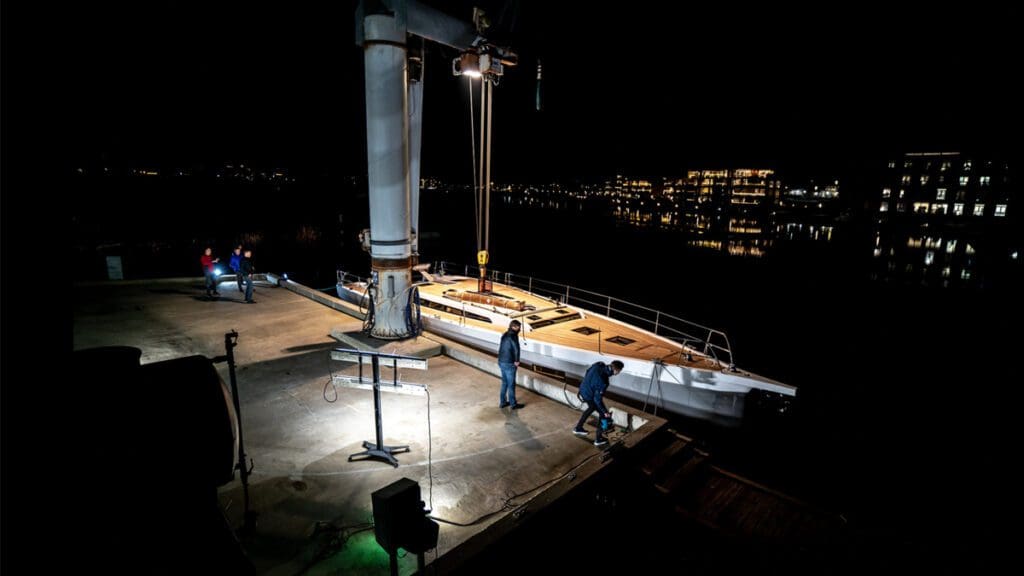 Yesterday (2020 November 25) late in the afternoon, the new X-Yachts X5⁶, a fifty-six-foot performance cruising yacht, was launched for the very first time.
After rigging, in-water tests and adjustments of technical installations a thorough series of sea trials will be conducted under close supervision of the design & engineering team.
"We feel convinced that the X5⁶ will live fully up to our expectations, but realistically and historically there will always be minor adjustments with a new model, first of its kind in the Pure X Range, and we are eager to find all mistakes and points of improvement now, in order to have the corrections implemented as early as possible", Thomas Mielec, Director of Design & Engineering, explains.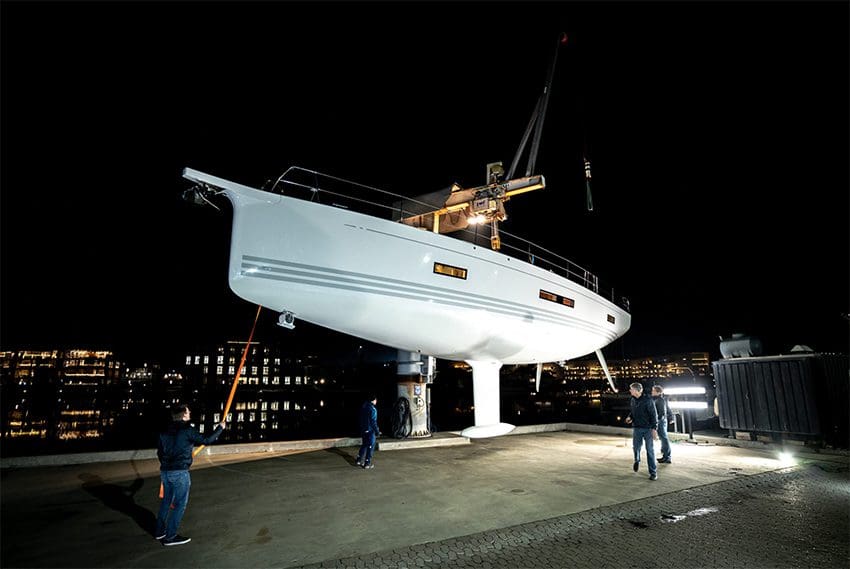 And he elaborates: "After the sea trials she will go back to the assembly hall for final fitout of interiors etc. to be ready for the X5⁶ world premiere in our show rooms in Haderslev".
As the first X-Yacht, the deck is produced in an epoxy infusion process. The X-Yachts design team explains that time was ripe for implementing this step after several years of experience infusing epoxy in the hulls. Epoxy infusion construction offers control over the laminate allowing it to be optimised to maximise strength and stiffness, and saving weight at the same time.