Video
Trending
The 7 Best Sailing Movies I've Seen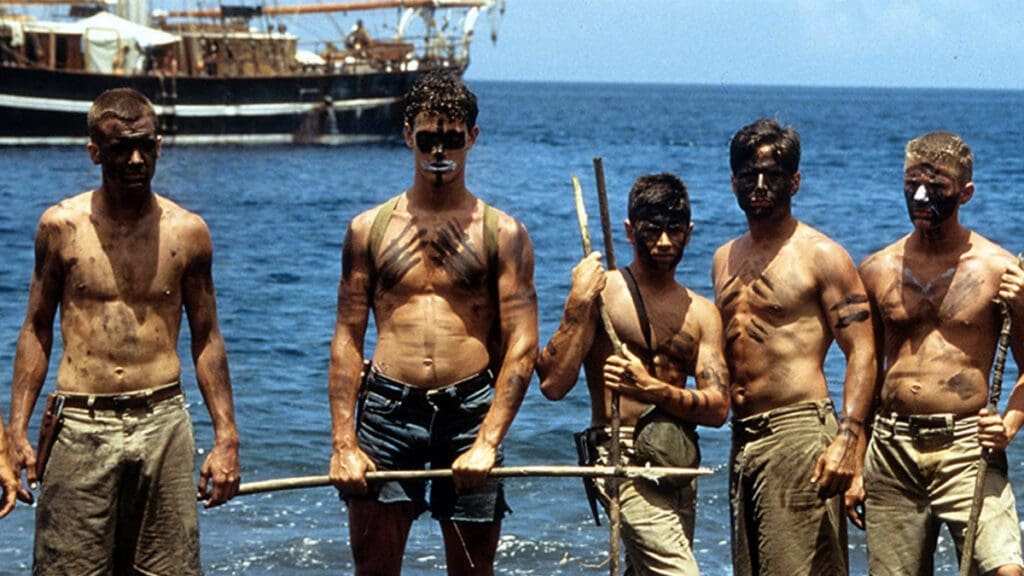 Sailing is a great way of relaxing on the water. However, it might not always be possible to get out on the water. At these times, you might need to watch a sailing movie. This will allow you to experience thrills of sailing, without ever having to leave the comfort of your home. To help you do this, I've put together a list of seven of my best sailing movies (this my PERSONAL LIST. If these are not enough for you, click here!).
Sincerely

Alessandro
1. Maidentrip
If you are looking for a film that will be able to leave you feeling inspired, this is a perfect choice. It follows the remarkable story of Laura Dekker, as she sets out to become the youngest person to sail around the world by herself. This documentary shows her impressive journey, which was almost ended before it began. Fearing for her safety, the government stepped in to prevent her from commencing on her trip until it was approved by the courts. This caused the media to discuss her intentions, labeling her a spoilt brat. Despite this, she continued to plan for the journey. This film shows the importance of never giving up on your dreams and continuing to pursue them. It's also a touching coming of age story.
2. The Dove
This film follows the remarkable voyage of Robin Lee Graham. When he was 16, he sailed around the world alone on "The Dove." Though based on a true story, this film is a fictionalized account of the journey. It not only tracks his sailing odyssey; it also chronicles him as he starts to learn more about himself. For example, along the way, he will meet the love of his life, Patti Ratteree, as she travels around the world. This is sure to provide great insight into the world of sailing while being a great coming of age story.
3. White Squall
Another coming of age film, this centers on those who are learning how the craft of sailing. Under the watchful eye of Skipper, played by Jeff Bridges, the crew starts to learn more about operating a yacht. However, things go wrong when they get trapped in a white squall. This storm turns the boat over, forcing them to rely on their training to get out of the situation. Based on a true story, this shows some of the things that can go wrong at sea. It also shows some of the heartbreaking consequences that these events can have.
4. Kon-Tiki
One of the most famous sailing movies of all time, which was initially released to critical acclaim, winning many awards, including an Oscar for Best Documentary Picture in 1950. Later it was remade into another critically acclaimed film that features the same name. In this film, a documentary filmmaker sets out to prove his theory that South American natives could have sailed to Peru and settled the area. To do this, he built a raft out of balsa wood and attempted to recreate the journey.
5. All Is Lost
This film shows the excitement and danger of sailing. The film, which stars Robert Redford, is about a man who goes out sailing one day. However, the vessel collides with a shipping container. The boat and its equipment get damaged. To make matters even worse, a violent storm is approaching, which threatens to do even more damage to the vessel. Throughout the film, he needs to rely on his instincts to help him survive, even as his supplies start to dwindle. This won critical acclaim and showcases a brilliant performance by Robert Redford. If you are looking for an exciting sailing movie, All is Lost will definitely qualify.
6. Abandoned
This film tells the remarkable survival story of the crew of the Rose Noelle. During a violent storm, the boat capsizes, which causes the crew to become trapped in an area smaller than a double bed. Trying to survive, they float at sea in the overturned vessel. However, it soon becomes clear that, despite rescue efforts, help isn't coming. This tells their extraordinary survival story, as they battle the odds to stay alive. Based on a true story, the crew would manage to survive for 119 days.
7. The Weekend Sailor
In the sailing community, the Whitbread Round the World Yacht Race 1973-1974 is well-known for being one of the most demanding events in the yachting world. In order to prove their skills, nations from around the world sent in their most skilled sailors. For example, the British purchased six yachts and trained around 800 people for the race.
Another entrant though was Ramon Carlin. By trade, he was a salesman who enjoyed sailing on the weekends. In order to protect his rebellious son, Ramon sent him to a school in Ireland. On a visit, he noticed an ad for the Whitbread Round the World Yacht Race in a local magazine. In order to show the importance of commitment and discipline to his son, he joined the race. In one of the most unexpected events in history, Ramon Carlin beat all the competing nations around the world and won the race. This movie tracks the story of this extraordinary achievement, proving that anything is possible if you put your mind to it.
Movies are a great way to learn more about the world of sailing, even when you can't be out on the water. To help you do this, I looked at seven of the my personal best sailing movies. These cover a wide range of interests, from harrowing survival stories to showcasing some of the most amazing achievements in sailing history. So, settle back with a copy of one of these amazing films today.