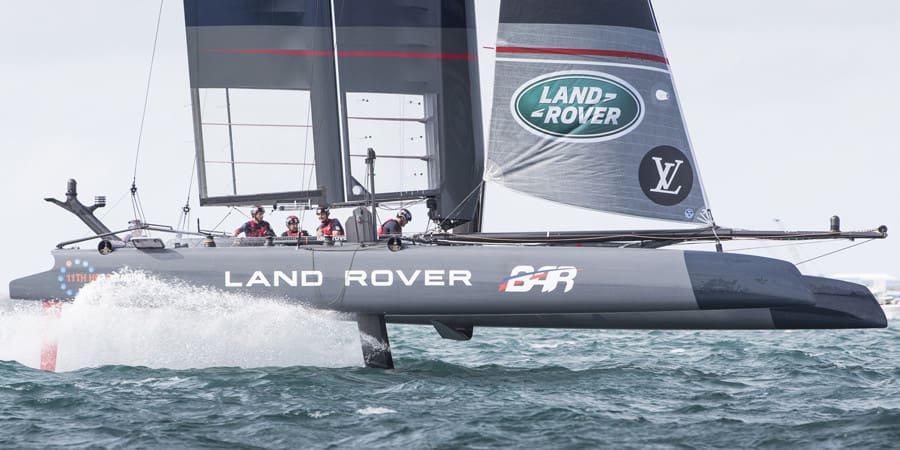 Sir Ben Ainslie has hailed Land Rover's artificial intelligence (AI) as a 'game changer' ahead of the British America's Cup team's home event in Portsmouth (22-24 July).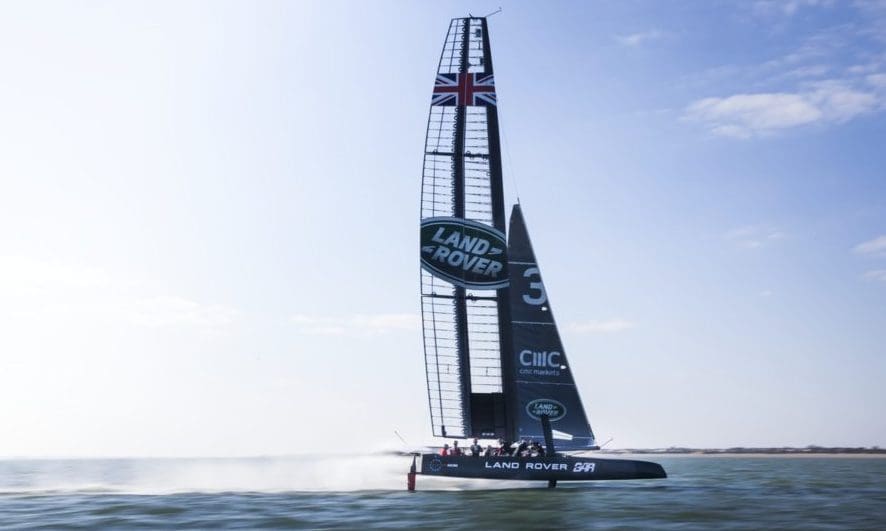 Land Rover is applying its big data processing power and machine learning expertise to help co-engineer the fastest boat in America's Cup history and bring the world's oldest sporting trophy to the UK for the first time.
Land Rover engineers, embedded into the team for over a year, are using artificial intelligence to explore and find patterns in sailing performance data to help 'make the boat go faster'. When testing, the sailing team receives over 16 GB of uncompressed data per day from sensors on the boat – the equivalent of filling an iPhone's memory.
The ability to process and make sense of this volume of data is unprecedented in sailing. Something that would have taken weeks can now be achieved instantaneously thanks to Land Rover's computing power and real-time analysis.
Machine learning evolved from the study of pattern recognition and computational learning theory in artificial intelligence (AI). Sailing is a perfect application for these technologies because there are many variables – mainly the wind.
Sensors on the testing boats measure more than 300 variables from fibre optic strain measurement to six-axis accelerometer and sonic sensors which measure the distance from the boat to the water. Richard Hopkirk, Land Rover BAR Head of Systems and Analysis, is acutely aware of the importance this data has in giving the team a competitive edge.
Jaguar Land Rover is an automotive pioneer in machine learning. Its Self Learning Car is working to provide the ultimate intelligent driving experience by understanding and working with the driver's personal preferences.
Mauricio Muñoz is part of the Self Learning Car team and the Land Rover engineer spearheading this project. After graduating from university in Germany and completing a Masters in software engineering (Munich) and machine learning (at MIT in Boston) he was recruited directly into Jaguar Land Rover's Advanced Engineering Team.
The 27 year-old's first task was to analyse specific manoeuvres, looking for the optimal way to sail the boat. Since then he has applied machine learning to model the stability of the boat for optimum speed.
Muñoz is one of many young talented Jaguar Land Rover engineers lending their expertise to the Land Rover BAR design team.
Land Rover BAR is second in the America's Cup World Series rankings following a podium finish in Chicago. Today is strarting the new act in Portsmouth, when they will try to close the ten-point gap to series leaders Emirates TeamNew Zealand.
---